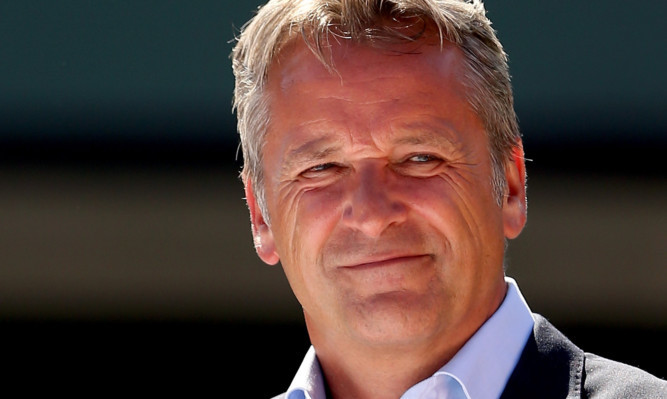 Andy Murray has been urged to play in the Barclays ATP Tour finals after hinting he may miss the end-of-season showpiece to prepare for the Davis Cup final.
Murray inspired Britain to their first final for 37 years with two straight-sets wins against Australia and an epic doubles triumph with brother Jamie in Glasgow, and suggested afterwards that he could sit out the showcase end to his personal season in order to practise on clay if Belgium select Ghent as the venue for the November 27-29 final.
However, ATP president Chris Kermode a long-time ally of Murray's has since made it clear his organisation is expecting the 28-year-old to participate at the O2 from November 15-22.
"The Barclays ATP World Tour Finals is a mandatory event on the ATP World Tour and all players who qualify, unless injured, are required to compete in the event," he said in a statement, quoted by several national newspapers.
"We are aware of the comments made after the Davis Cup tie in Glasgow, however our expectations are that, if fully fit, Andy would compete in this year's tournament. Unless we hear otherwise via an official withdrawal, he is still entered to compete at the O2."
Murray had told BBC Radio 5 live: "The O2 would obviously be a question mark for me if we were playing on the clay. I would go and train and prepare on the clay to get ready for the final.
"For me to play if I was to reach the final five in a row and then take a couple of days off, it would mean only playing for two days on the clay before the Davis Cup final starts and that wouldn't be enough for me. I need more time on the clay to let my back get used to it."
The Glasgow triumph completed an incredible journey for captain Leon Smith and the numerous players who have taken Britain to the final from the brink of the low point of the competition facing a play-off against Turkey to avoid demotion to Europe Group III.
Smith said: "It's been absolutely incredible when I think back. This team, and I mean the physios and coaches and doctors and everybody, started against Turkey at Eastbourne.
"That allowed us to win some matches, which was good, and it allowed some of the other players to get some momentum going, get some confidence and get used to the Davis Cup environment.
"But then when Andy is here, it's just made such a huge difference to us. His commitment to the team has just been absolutely incredible."
British women's No 1 Heather Watson went down fighting in the first round of the Korea Open, as Russia's Elizaveta Kulichkova won 6-4 3-6 6-3.