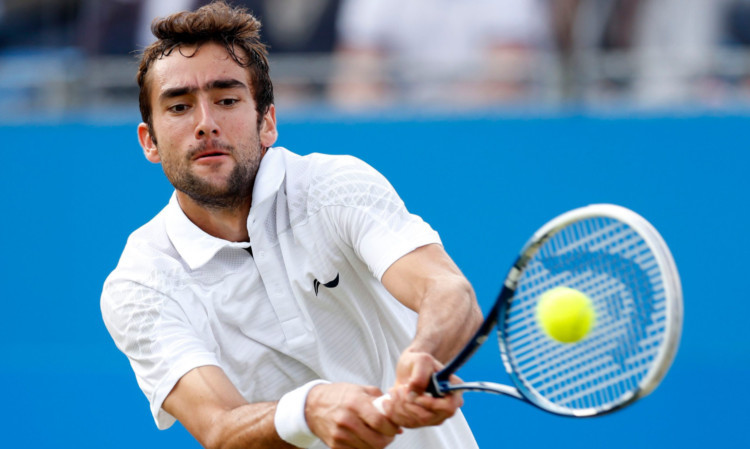 Marin Cilic has been suspended for nine months after testing positive for a banned stimulant, ruling him out until February 1, the International Tennis Federation has announced.
The Croatian's doping violation came when he tested positive for nikethamide a stimulant at the BMW Open in Munich in May.
The 24-year-old's ban was backdated to May 1, the date on which he provided the sample, to end at midnight on January 31.
The sample was sent to a laboratory in Montreal for analysis, where it was found to contain nikethamide, a prohibited substance.
Cilic was subsequently charged over the doping violation under Article 2.1 although he argued the banned substance was in his system after taking Coramine glucose tablets that had been purchased for him from a pharmacy.
A statement from the ITF read: "The independent tribunal found that Mr Cilic ingested the nikethamide inadvertently as a result of taking the Coramine glucose tablets, and did not intend to enhance his performance in doing so, and that he, therefore, met the preconditions of article 10.4 of the programme, which entitles him to a reduction of the period of ineligibility for specified substance based on an assessment of his fault."
As well as the ban "it was also determined that Mr Cilic's results at the 2013 BMW Open event should be disqualified, with resulting forfeiture of the ranking points and prize money that he won at those events.
"Mr Cilic's results subsequent to the BMW Open, up to the time that he accepted a voluntary provisional suspension, are also disqualified and the ranking points and prize money forfeited."
Following the BMW Open, Cilic was knocked out of the French Open in the third round by Viktor Troicki, who coincidentally was banned in July for 18 months for failing to provide a blood sample.
He then reached the final at Queen's where he lost to Andy Murray before withdrawing from Wimbledon, where he was seeded 10th, prior to his second-round match.