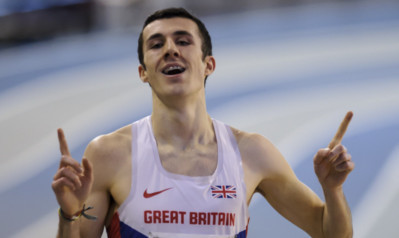 Perth athlete Ben Greenwood is thrilled to have smashed an eight-year-old record in the Scottish Age Group Championships.
The Commonwealth Youth Games 800 metres medallist stepped up to 1500 metres at the Emirates Arena weekend.
He certainly made his mark, with a 3.53.26 run eclipsing GB senior international Chris O'Hare's 3.55.87 time set back in 2008 for the under-20 event.
Greenwood said: "We looked at the championship best on Thursday night when checking the entry list and thought about trying to have a go at it.
"I had done some 300 reps on Tuesday that were quick but also comfortable so my coach, Kat Tavendale, said 'why not aim for sub-four minutes and see how close you can go'.
"It was hard because I do tend to lose concentration a bit in the 1500m and particularly indoors where you have seven-and-a-half laps. But the announcer (Jim Goldie) was really on the case in terms of the time and that got the crowd involved.
"I could hear him saying what the lap times were and that I was still in touch and it definitely help spur me on. I'm pleased with the time and of course someone like Chris O'Hare has made a great leap from junior athlete to successful senior so you are always pleased to take one of his records."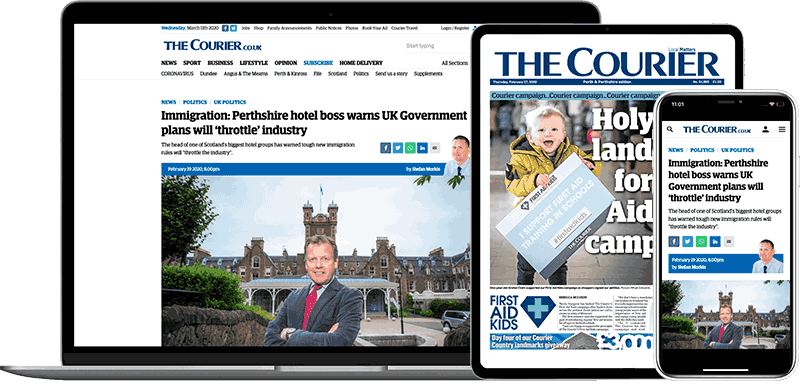 Help support quality local journalism … become a digital subscriber to The Courier
For as little as £5.99 a month you can access all of our content, including Premium articles.
Subscribe