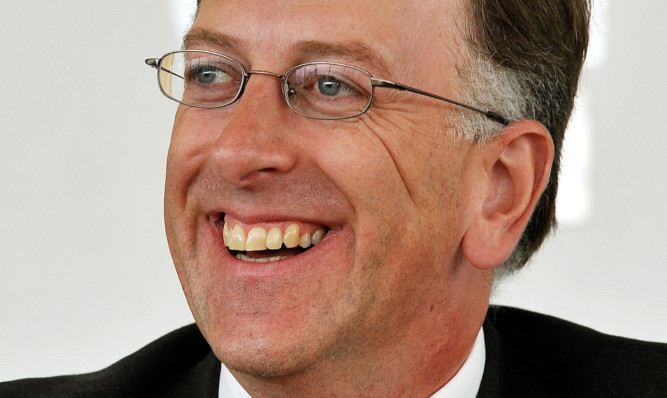 The head of UK Athletics has called for Russia to banned from international competition and stripped of hosting next year's world junior championships following revelations of systematic doping.
Ed Warner said Russia's place at the Rio 2016 Olympics should be jeopardised following the report by the World Anti-Doping Agency's independent commission, and the IAAF world junior championships in July next year moved to a new country.
Warner told Press Association Sport: "I am all for suspension until the systems in Russia are proved to be robust.
"The IAAF is meeting later this week to consider suspending Russia and my strong advice would be that you have got to do that.
"If you suspend the Russian athletics federation you then have to remove the world junior championships – cancel them and take them elsewhere.
"The worst thing would be for Russia to turn up at the world indoor championships in Oregon in March or to host the juniors and we find out that nothing has changed."
The WADA report revealed state-sponsored doping – 1,417 samples were deliberately destroyed on the orders of the director of Russia's drug-testing laboratory, senior anti-doping figures took cash to cover up positive tests,there was intimidation of officials and their families by undercover officers from the Russian secret service FSB, while athletes were given warning of when tests were to take place.
The commission's chairman Richard Pound, the former WADA president, said Russia should be banned from next year's Olympics and that there was suspicion over its performances which "sabotaged" the London 2012 Games where the country won 82 medals.
Warner added: "The great sadness for London 2012 is for those clean athletes who missed out on a final or a medal because someone else was doping – they will go around for the rest of their lives feeling cheated. They will never get those days back."
Warner is also chairman of the organising committee for the 2017 World Championships in London and said the sport needed to use that event as an opportunity to show it had properly tackled doping across the globe.
"It is an opportunity for (IAAF president) Seb Coe and the athletics world to show its best face, that the cheats have been hauled out of the sport and that the corrupt officials are bang to rights," he said.
Russian president Vladimir Putin's spokesman Dmitry Peskov has insisted there was no evidence for the contents of the WADA report.
He told media in Moscow: "There is no evidence so it is difficult to consider the accusations, which appear rather unfounded."