 Stephen Gunn and Josh Scoon stepped-up to fill a gap for Fife Flyers in last Sunday's Elite League win over Braehead Clan.
Now the pair may be called on again if former Wichita Thunder forward Michael Dorr fails to make it for Sunday's tasty Elite League clash with rivals Dundee Stars at the Fife Ice Arena (face-of 7.15pm).
Associate coach Danny Stewart said: "It's one thing asking them to do that but it is another thing for them to achieve.
"They did a fantastic job last Sunday jumping up into the lines."
Sunday's welcome 2-0 win secured by two late goals sealed a second successive win for the Fife outfit, who lie second bottom and are two points behind Stars.
Stewart said: "The last time they came here (Fife Ice Arena) they took points from us. That is something we have in the memory bank and we want to make amends."
Dundee coach Marc Lefebvre, whose side have lost their last two games, said his men had trained well this week and up for the challenge.
He added: "We're in first place in the Gardiner Conference and want to stay there and this is an important game in this process.
"We took positives out of last weekend when we lost at Nottingham but took a point from an overtime defeat at home to Belfast, one of the strongest teams in the league.
"We also know that it will be a difficult game in Fife and the guys have prepared well. This is a championship game and a big one for us so we're treating this like a final."
Dundee Tigers meanwhile face city rivals Dundee Comets tonight (SAT, 7.30pm) in the Autumn Cup semi-final second leg at Dundee Ice Arena. The first leg ended goal-less.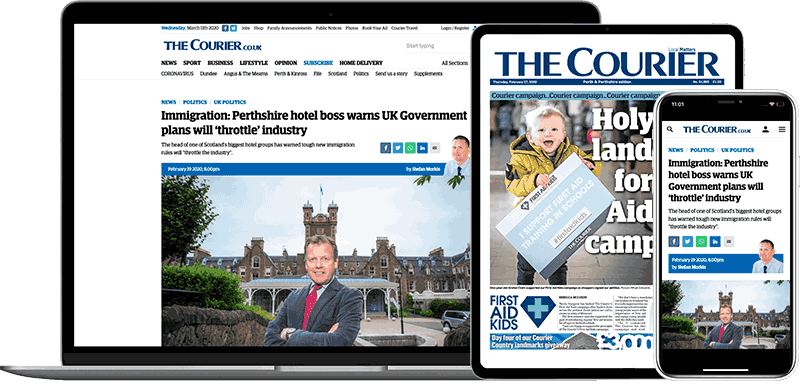 Help support quality local journalism … become a digital subscriber to The Courier
For as little as £5.99 a month you can access all of our content, including Premium articles.
Subscribe