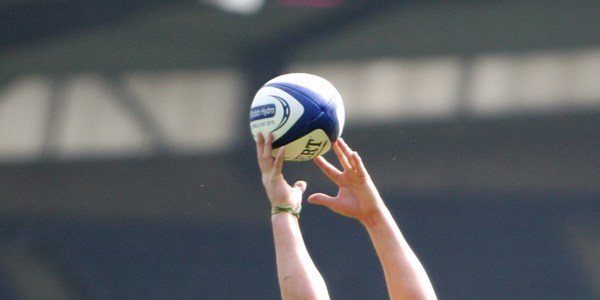 Eddie Pollock isn't a man with the sunniest of dispositions after rugby matches even when his team have won handsomely, so one expected a gloomy appraisal after Stirling County's narrow 24-20 loss to Melrose confirmed they will be in the middle eight of the league split.
However, the County director of rugby was disarmingly frank about his team's shortcomings on the day and over the season, as well as the prospect of the seven fixtures in the promotion/relegation section which will feature the bottom four in premier one and the top four in premier two.
County needed to win to get into the top eight and nobody at Bridgehaugh, least of all Melrose who went top to the division as a result of their win could deny that the home side should have won.
It would have been academic in terms of the split, as Hawick beat Selkirk to secure the crucial eighth spot, but the fact that his side outplayed the league leaders but lost rankled with Pollock.
"We gave them 10 points of a start with errors, but that's been the way the season has gone," he said, agreeing that, unlike the other three teams in premier one destined for the middle eight, County have been competitive in almost every game.
Pollock said, "Our mistakes cost us today, but it's not just today, it's been the whole season. We've played well against the top teams but gifted them points and you can't afford that."
He added, "We have a young side, but it's not that. It's just been poor play."
It took less than two minutes for the first gift-wrapped score. Robbie McGowan's floated pass was picked off by Scott Wight, who had enough pace to reach the line.Error-proneAfter David Denton was yellow-carded, County lost another try to hooker Wayne Mitchell, but were denied the platform they deserved by handling errors, poor passes and when young centre Graham Gilliland called in only after Derek Lyle was injured in the warm-up was judged to have knocked on while scoring after a fine solo run.
Further calamities fielding a kick-off led to a try from Denton's Edinburgh colleague Fraser Brown but the mop-haired flanker, who will now enter the redraft of pro players and be a useful addition to one of the top eight sides, was an inspiring presence for County as they battled back.
Tries from Graham Lindsay and Mick McDonald came in the second half only for further defensive frailties to allow Melrose to pinch a bonus point with a Grant Runciman try on their only real attack of the second 40.
County still had 20 minutes to salvage a deserved win, but excruciatingly Benji Barsanti lost the ball forward as he attempted to plunge over and too much ball went to ground in the final minutes.
With Ayr losing at Currie, Melrose went top, although they will not sustain their lofty position for long if they play like this. County's target for the year had been top six, not a fanciful one given their talent or their performances.
They now face seven tough games and are at the mercy of the rescheduled fixture list to be determined this week, but on the evidence of the first part of the season, they should have no trouble retaining premier one status for 2011-12.