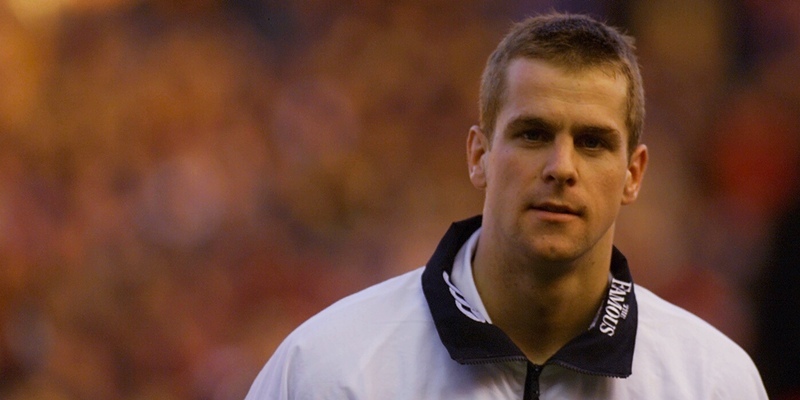 Edinburgh have switched around their pack again in an attempt to find a cure for their set-piece headache and repeat one of the club's finest away days when they visit Northampton in the Heineken Cup on Friday night.
Only the veteran Chris Paterson remains from the team that won 23-22 on Duncan Hodge's late drop-goal in October 2000, and as many as six changes are made from the disappointing home loss to Llanelli on Saturday.
Kyle Traynor, who showed up well as a replacement at the weekend, gets a rare start ahead of Allan Jacobsen, while Esteban Lozada, who has struggled to get a start since joining the club in the summer, is charged with helping solve the lineout issues bedevilling the team in recent weeks.
Captain Roddy Grant and the influential Ross Rennie both return in the back row as Edinburgh seek to build on their first display against the Saints in October, when they scored three brilliant tries in the first half before wilting to the English side's greater power in the second half.
Head coach Rob Moffat said, "We played well in a lot of areas last time out against Northampton, and with a little bit more composure at crucial times, could certainly have won the game.
"Franklin's Gardens is known throughout Europe as one of the toughest away grounds to go and get a positive result, but we've named a side that we feel is more than capable of rising to the challenge."
He added, "The guys have already shown that they can live with a team with the sort of quality Northampton have, and we'll be asking them to really front up again and make sure we do ourselves justice."
Moffat admitted that improving the set-piece is essential if Edinburgh are to get the platform they need to repeat the 2000 win.Set-piece consistency neededHe said, "When you go to a place like Northampton it's always nice to look back through the history books and see you've won there before, but that game was a long time ago and I'm sure that everyone in this team wants to register an achievement of their own.
"What the last few weeks have underlined is that we need our set-piece to be more consistent if we're to fully exploit the potential we have in attack.
"That's the message we've been hammering home all week do the basics well and give ourselves the platform to push on and win the game."
He added, "We've still got a lot to play for in this competition, and we know that a couple of wins in these two games would give us a chance of more European rugby in the second half of the season.
"Friday will be one of the biggest tests we'll face in the entire campaign, but it's the sort of game that everyone relishes being involved in and we'll travel in positive mood."
In the backs Jim Thompson returns in place of Lee Jones with Simon Webster held on the bench again, while Nick De Luca and Ben Cairns restore their long-time partnership at centre, but for the first time since the season-ending match against Leinster last May.
Edinburgh (vs Northampton Saints, Franklin's Gardens, Friday, kick-off 8pm) Chris Paterson, Jim Thompson, Ben Cairns, Nick De Luca, Tim Visser, David Blair, Mike Blair, Kyle Traynor, Ross Ford, Geoff Cross, Scott MacLeod, Esteban Lozada, Alan MacDonald, Ross Rennie, Roddy Grant (capt). Replacements prop tbc, Lewis Niven, David Young, Craig Hamilton, Stuart McInally, Greig Laidlaw, James King, Simon Webster.