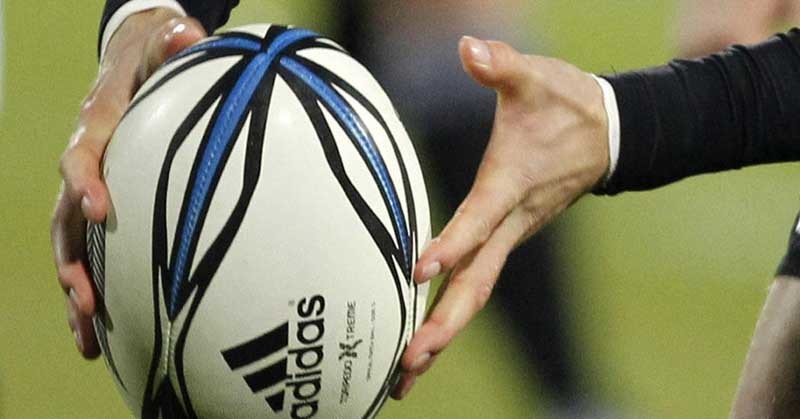 At least some rugby was played on club grounds across Scotland last week, but the return to action resulted in a heavy blow to Stirling County's season.
County are still top of Premier B going into Saturday's match against Watsonians, and looking fair to retain their top division status for next season, but promising young lock Grant Gilchrist will miss much of the rest of the season after suffering a broken leg in last week's outstanding Premier Cup loss against Boroughmuir at Meggetland.
The 20-year-old, who has impressed in training with Edinburgh and is likely to move full-time with the pro team before long, underwent surgery after the game and a sizeable bit of ballast has been removed from the County pack for a key home game which, with a bonus point, could put the Bridgehaugh side in an unassailable position.
Successive heavy frosts make it a real possibility that the Dundee HSFP vs Gala Premier Cup match could well be postponed for the third week in succession, making it nine weeks since the Mayfield side have managed a game.
Next week the regular schedule of league games returns and the plentiful dates provided over the winter months in case of postponements have all but passed.
Kirkcaldy similarly have been without action since November but managed a 2nd XV game last week and will get a chance against Jed-Forest at Riverside Park. The matches that did take place in Premier C last week were hardly helpful to the Blues, with Kelso winning against Hillhead Jordanhill.
Both Dunfermline and Perthshire gave a decent account of themselves in difficult away fixtures last week in Premier Three but neither managed a losing bonus point, and Shire's match against Musselburgh at the North Inch has already fallen foul of the weather.
Dunfie have another tough away assignment at Dalziel this week while Howe of Fife, who held on to beat the Motherwell side at Duffus Park last week, are meeting Haddington, while Morgan, whose game at home to Dumfries fell foul of the weather, will try against Ardrossan Accies, who have struggled on their travels all season.
Only two matches survived in the Caledonia Leagues last week, and all matches in division one were off.
The pick of this week's games sees second place Hillfoots host fourth-placed Aberdeen University, while leaders Strathmore are at home to Stirling University.