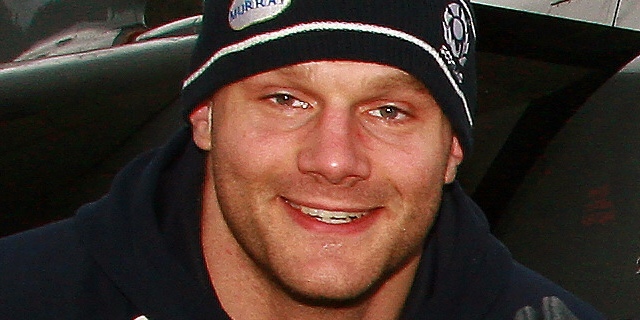 Three key players have signed new terms with Edinburgh and main sponsor Aberdeen Asset Management have extended their deal with the club, but there is still no news of a decision on a contract deal with former captain Ally Hogg.
Scotland internationalists Ben Cairns and Geoff Cross have signed new deals of three and two years duration respectively, while Scotland A centre John Houston has signed on for four further seasons, but the new deal with one of Scotland's most active companies in sponsoring sport is a big boost after a difficult end to the season.
The capital club need to win with a bonus point at outgoing European champions Leinster in Dublin on Saturday to have any chance of reaching the play-offs in the Magners League, after a slump that has seen them lose their last three games going into the last weekend of the season.
"There's no denying we've had a tough last few weeks," said Edinburgh's chief executive Nic Cartwright. "But the loyalty of our sponsor who have renewed on improved terms and the commitment to the club shown by Ben, Geoff and John is immensely heartening.
"We know that we still have an opportunity to end the regular season on a high and that a bonus point win against Leinster on Sunday could see us in the Magners League play-offs and the news we're announcing today gives everyone an added incentive."
Martin Gilbert, Chief Executive of AAM said, "I am pleased to announce that Aberdeen Asset Management has made a commitment to Edinburgh Rugby for a third consecutive season.
"Scotland and Edinburgh in particular continues to be an important element of our global business so we are delighted to support the city's rugby team."
Head coach Rob Moffat welcomed the re-signing of Cairns, Houston and Cross, saying, "We're talking about three quality rugby players all of whom are ambitious, honest and looking to win trophies.
"Ben is only 24 and John and Geoff are both 27 and I firmly believe we have yet to see the best of all three of them. "From the coaches' point of view the good thing about all three is they have a strong work ethic and a real desire to get better. Playing and winning for Edinburgh is more than just a job for them."
Cross, who won his first Scotland cap against Wales last year said, "Now that the Italian teams are coming into the Magners League from the start of next season and that we have a play-off structure in place, what I'd like to do is get into those play-offs and challenge for silverware."