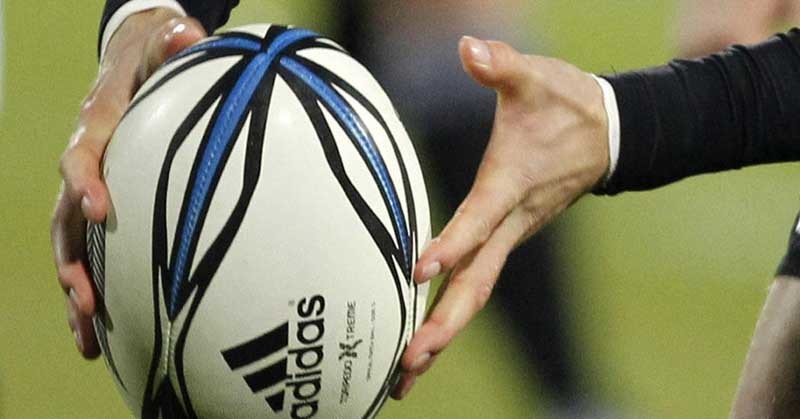 Edinburgh need to stop the power game of Northampton at Murrayfield on Saturday afternoon if they are to achieve the win necessary to keep them in the Heineken Cup, believes head coach Rob Moffat.
The one-point defeat at Cardiff last week produced a bonus point but the view in the capital club is it was a chance missed to start with a rare away win in the Heineken Cup, and they need a 100% return from home matches.
Moffat said, "We want to be critical and get the balance right, and we lost by a point in Cardiff two tries all.
"But we can talk about that performance all we like. We targeted that game as a win and we didn't get it, even though we came close."
He added, "Northampton are very different. They have good hard runners across the pack and if we let them get on the front foot and get good quality go-forward then we'll struggle."
The alteration in midfield this week, with James King coming in, is to fine-tune an attack Moffat thinks has been going well.
He said, "It's something a bit different in there. Alex Grove has not played badly but you could say he and Ben Cairns are very similar players, and James gives us different options.
"However, we're a dangerous side in attack and we've looked like scoring in every game."
He added, "I've been really pleased with David Blair since Phil Godman got injured many people don't think he's capable of breaking in attack but he proved last week that he can with a 50-metre run from his own half.
"It's helped him that he's had three or four starts in a row, and the key for Dave now is consistency and stepping up a bit every week he's playing."Victory is "the bottom line"Moffat said, "The bottom line for us this week is we must win, and if Castres beat Cardiff in France the pool is right back in the melting pot."
Northampton edged Castres last week but will travel north somewhat less than full strength.
They have chosen to leave out England full-back Ben Foden, using the Murrayfield date as one of his "rest weeks" under their player welfare agreement with the RFU. Ex-All Black Bruce Reihana is out with a finger injury.
Stephen Myler is also preferred to England cap Shane Geraghty at fly-half, and Scotland's Euan Murray is only on the bench.
Glasgow Warriors head for Wycombe to take on Wasps with confidence after their opening win over the Dragons left them top of their pool after the first weekend.
Head coach Sean Lineen said, "We need to look at this game and think 'What an opportunity'.
"This is the first time for a while that Glasgow have won their first-up Heineken game so, for us, this represents something special maybe we can make a bit of history."
He added, "Going down there is going to be incredibly difficult. Wasps are a quality team with a lot of pedigree behind them in the Heineken Cup.
"They have quality individuals with a lot of belief and are a very physical team."
The Warriors are unchanged from their opening win.