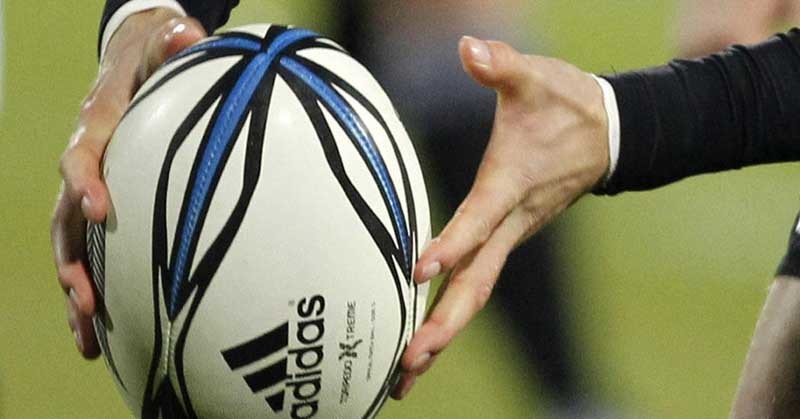 The toughest assignment of the afternoon at Mayfield was probably not the Premier One meeting with West of Scotland but the artistic requirements of the photographer during the after-match shoot for Dundee HSFP's calendar.
Available soon from the club as the perfect Christmas gift for the ladies, it features players in states of tasteful undress and the snapper needed an action shot, which required some very brave lineout lifters standing fore and aft the stark naked artistic subject.
The match beforehand, won 92-7 and 14 tries to one, was pretty easy in comparison.
A record Premier One win to book their place in the top eight West still had a chance of the same and were actually trying Dundee could have had more on Saturday.
James Fleming, their devastating finisher, scored four tries but was off the field with sickness for the second 20 minutes, came off five minutes from the end, slipped and fell with the line wide open, dropped a pass from his stand-off Rick McKenna with the line open and was high-tackled as he hared for the line on another occasion.
Dundee could even afford to replace two-try Matt Smith at half-time and indulge themselves with a number of guddles as they enjoyed total dominance of every facet of the game.
They pushed West off scrummage ball with ease, rumbled three mauls each covering 50 metres before they got bored with the tactic, and lorded the lineout even fully-clothed.
For head coach Ian Rankin, there was the satisfaction at a scoring rate of nearly 200 points in the last three home games, but frustration also that his side are still only seventh in the league, although assured of a top-eight place for the split next week.
"It frustrates me because that's what we can do, but in games like last week against Boroughmuir we were just 5% off and you can't afford it in this league," he said.Fresh legsRankin was most pleased to give plenty of his squad a run-out, with Robin Cessford and Ryan Milne in particular enjoying their chance because of injury and unavailability, and there were debuts for Colin Strachan, Richie McIvor and Stuart Coleman, the latter two marking their first appearances with tries.
"Colin and Richie have come from Strathmore and Harris respectively so they're making the jump from Caledonia League rugby to the Premier, and it's great for the local rugby community to see them fitting in so well," said Rankin.
Fleming has been star recruit, however, and has 15 tries in 10 games this season, with a couple of Saturday's worthy of note.
West, after missing a penalty that would have had the score at 7-3, dithered over a bouncing drop-out and the supercharged wing was suddenly there, snagging the ball and racing away to score from his own half.
A speculative kick in the second half was unwisely allowed to bounce by the visiting defence with the exact same result. The other tries came from a hat-trick from Glasgow pro Peter Murchie, and singles from Rick McKenna and Harry Duthie, while Fleming kicked eight conversions and was taking a breather when McKenna, Andy Dymock and Coleman popped over the other successful two-pointers.