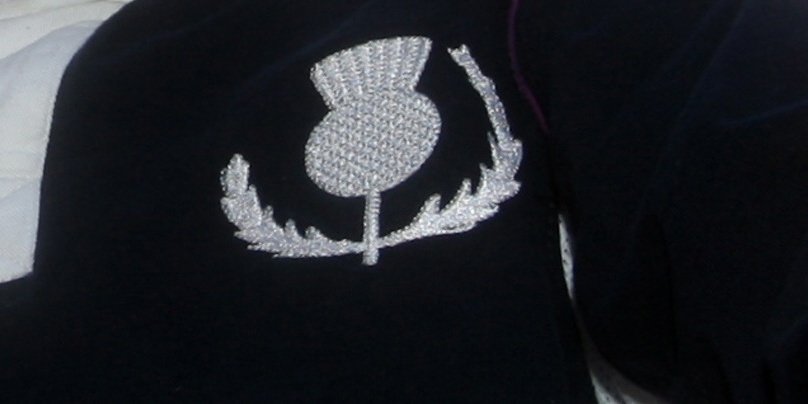 Scotland defence coach Graeme Steadman gave the clearest hint yet that Ruaridh Jackson will continue in the play-making role against England in the Calcutta Cup at Twickenham on Sunday by underlining the importance that the 23-year-old "gets another chance."
Jackson was given his first RBS 6 Nations start against Ireland two weeks ago in place of Dan Parks, but failed to get the Scotland backs moving as expected and instead played far deeper in the style of the man he replaced, who later came on to lead an unlikely Scottish fightback that fell only three points short.
However, the feeling that the Glasgow Warriors fly-half would not be ditched by head coach Andy Robinson after only an hour in the starting job was largely confirmed by Steadman, even though he pinpointed Jackson as being at fault for some defensive lapses against the Irish.
"It was the right decision to give Jacko his first start against Ireland," he said. "Jacko was guilty of four missed tackles, three on front-line defence, and at this level that is not acceptable.
"That could have caused a lot of problems, but fortunately for us our scramble defence off those misses was top quality and there was little damage done. But while he did not play to his best it is still important he gets another chance.
"He knows he has to step up this week in defence and I am sure he will, because we cannot afford for players either side of him being worried about what he will do.
"I have every confidence in the guy, and that is why I have backed him to do a job this week. In the right areas of the field off good quick ball he will pose problems.
"He has massive potential. We have seen glimpses of his ability in the past, now we are seeing and want to see more consistency of performance at the top level."
The aim clearly seems to give a vote of confidence to the younger man ahead of Parks, who led Scotland to five wins in six games during 2010, in the hope the Aberdonian's natural running game will come to the fore and spark the Scotland backs into some kind of action.
Parks suggested he might play further into the face of the opposition defence in his 20-minute cameo against Ireland, but it seems in recent matches that whichever fly-half comes on for Scotland generally looks better than the starter as the game breaks up and defences tire.
Continued…
The gamble remains that Scotland thrived on a more limited game plan last year, and although vital areas like the scrum and defence have slumped this year, the one area where Scotland continue to do well the lineout still favours more of a control game.
In any case, as Steadman conceded, Scotland will not stay in with a chance of winning games until they break the habit of conceding a try in the opening 10 minutes, which has now occurred in seven of the last nine games.
"We have not had any sustainable pressure on the opposition, and as a result we are conceding soft points in the first quarter and then have to play catch-up," he said. "We obviously have to stop conceding soft tries in the first few minutes.
"Maybe one or two players have been making bad decisions in midfield in defence. This Six Nations has been a harsh lesson for each and one of us in our defensive third we need to show more trust than we have been, trust with each other and the systems we are playing."
Steadman said he had faith in the defensive set-up to survive the loss of key man Graeme Morrison, who suffered a knee injury and has missed the entire championship-but admitted the centre's loss had been a bigger blow than expected.
"The changes in the midfield have not helped. Graeme Morrison has been a huge loss as he is on the same wavelength as me," he continued. "Sean Lamont to be thrown in at 12 had an outstanding game, Joe Ansbro played well before he got injured and Nick de Luca showed some qualities in his game but it is unsettling. To have three different midfield combinations in three games is not ideal.
"It means a lot to me when things don't go right, I do take it personally. I have a tendency to sulk and go into my shell for 24, 48 hours, but I put a lot of time in with the players and it gets to me.
"We have been a bit naive in possession and overplayed at times in the middle third. France punished us, the second try against Wales punished us and our naivety was shown again against Ireland.
"It is something we have talked about, but we have to get it out of our game and be a bit more patient and also play more with ball in hand, we have to get the balance right."
Despite the odds stacked against the Scots with a super-confident English side going for a fourth win against a Scotland team without a win in this championship and having not tasted victory at Twickenham since 1983, Steadman remains confident.
"It may sound surprising, but we will still go down there full of confidence because we don't feel we are far away," he said. "It would be a real special thing to win at Twickenham for us especially as it has been so long since we last won there.
"Not too many people will give us a chance of winning at Twickenham, but Scotland always perform better as underdogs for whatever reason."