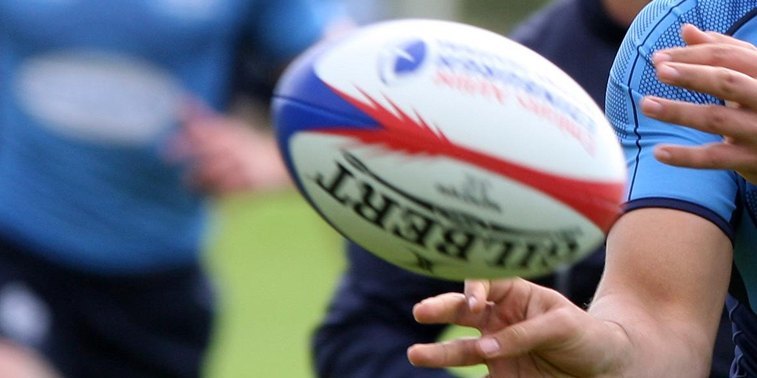 Dundee HSFP finally secured their place in the top eight with the beanfeast against West last week, and the only question is why the club have been unable to turn their devastating home form of late into similar success on the road, with only the win at Hawick coming on their travels so far.
They will aim to put their poor away form right against bottom club Watsonians, specifically as there are bitter memories of the loss there last year, which probably cost Dundee a British and Irish Cup place while at the same time saving the Myerside club from relegation.
Dundee will not have Peter Horne this week as his outstanding form has won him a starting spot for Glasgow, but Peter Murchie, a hat-trick scorer last week, could be available and skipper Richie Hawkins is set to return to the forward pack, despite Neil Dymock's splendid leadership performance last week which ended with him lined up as a wing replacement.KirkcaldyKirkcaldy's loss at Gala last week was no real surprise but it was a shock to find that GHA defeated Peebles and put the Blues back in the bottom two of the division, a result which has important connotations for both teams at Beveridge Park this weekend.
Visitors Falkirk now have renewed hope of a top four spot to play in the "middle eight" if they can win at Kirkcaldy and Peebles lose at home to Gala, a scenario certainly within the bounds of possibility.Morgan FPMorgan's fine win at Musselburgh gave them some breathing space in Premier Three and leaves Perthshire and Dunfermline cut adrift, but the two bottom sides play each other this weekend at the North Inch and there could be some movement there.
Morgan face title-chasing and unbeaten Hamilton at Forfar Road while Dunfie will go to Perth revived by last week's narrow victory over Cartha QP, which gave them some hope for the second half of the season.Stirling CountyCounty"s task to get into the top eight seems a huge one at Bridgehaugh this week as title-chasing Melrose are the visitors and rivals Hawick would appear to have a open goal in front of them.
County's bid took a fatal blow last week when the Greens surprisingly beat Currie although precious few results involving the champions this year have been anything but surprising and now they have a Borders derby with Selkirk at Philiphaugh.
Selkirk are fresh from their 92-0 hammering against Glasgow Hawks and have been preparing for a second half battle against relegation for some time now, in addition to which they have struggled to put together their best team this season, which makes Hawick runaway favourites to hold on to their top eight position.
County meanwhile face a Melrose side on a run of five straight wins the last four with a try bonus point while the home side have only one win in their last four and could again be without big lock Grant Gilchrist, whom Edinburgh coach Rob Moffat is keen to see blooded at Magners League level.Howe of FifeHowe of Fife moved back into fourth after their win over Shire last week and now head down to Dumfries, where their hosts seem to be an entirely different proposition to on their travels, with only one win away from New Abbey Road this year.
Strathmore's grip on Caledonia One seems immovable at present but Hillfoots are only three points behind and scoring freely, a habit that should continue against bottom side Ross Sutherland. Strathie are away to St Andrews University.In Caledonia Two Alloa's defeat of Carnoustie HSFP leaves still unbeaten Madras 14 points clear just beyond the halfway point of the season and seemingly set for the play-offs to get back into the top regional division. In Division Three, Montrose still have a sizeable lead over Panmure, who have a tough assignment away to Stobswell.
Fixtures:
Premier One Stirling County v Melrose, Watsonians v Dundee HSFP. Premier Two Kirkcaldy v Falkirk. Premier Three Morgan v Hamilton, Perthshire v Dunfermline, Dumfries v Howe of Fife.Caledonia One Aberdeen University v Harris Academy FP, Stirling University v Glenrothes, St Andrews University v Strathmore, Grangemouth v Mackie Academy FP, Hillfoots v Ross Sutherland.Caledonia Two Madras v Blairgowrie RFC, Carnoustie HSFP v Fife Southern, Crieff & Strathearn v Kinross, Arbroath v Alloa.Caledonia Three Bannockburn v Atholl, Montrose and District v Waid Academy FP, Stobswell v Panmure.