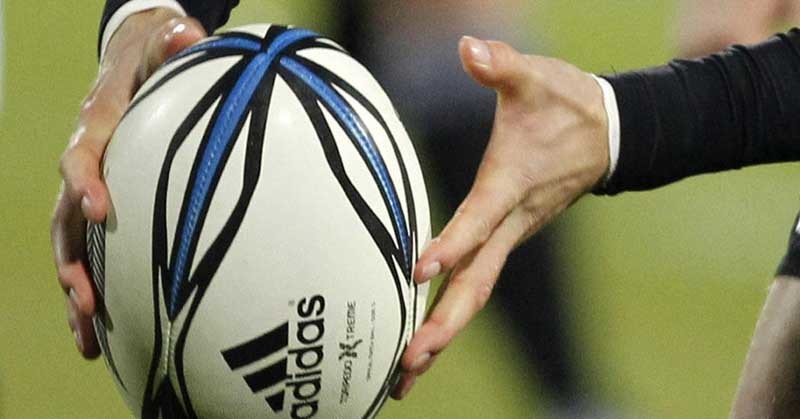 Edinburgh have to learn quickly to keep their composure and concentration when a man short as a sin-binning at a crucial time once again cost them two tries and wrecked their gameplan in the first leg of the Greaves Sports 1872 Cup, reckons skipper Roddy Grant.
Grant's team lost their fourth successive match against their inter-city rivals at Firhill on Monday but felt they had the winning of the match until two late tries took Glasgow to a slightly flattering 30-18 triumph, putting the Warriors in pole position to retain the trophy for the oldest annual contest in world rugby for a third successive year.
The strategy of blitz defence and double-tackling succeeded in helping Edinburgh win the contact-area battle while a steady stream of penalties were converted into points by David Blair, but all that work was undone when Scotland hooker Ross Ford was sent to the sin bin with 12 minutes left.
Glasgow turned the game with tries from from Hefin O'Hare and Max Evans in the 10 minutes Edinburgh were down to 14 men the fourth match in succession where the capital side have conceded two tries or more when depleted because of yellow cards.
"In high-intensity games like these, yellow cards are going to happen, and we have to deal with them better," Grant said.
"It takes sticking to our organisation, keeping communication and reacting better than we've been doing in recent games.
"Losing Fordy was a bad one for us because he's a key man in our defence and is particularly good vocally in helping us keep our defensive shape."
The Edinburgh players felt they'd performed well and were frustrating Glasgow, only for that to turn on them in the final part of the game.
Grant added, "The most frustrating and disappointing thing about the game at Firhill is that we won the contact battle and for the most part defended pretty well, and David kicked the penalties to keep the scoreboard ticking over, which was our gameplan.
"We talked a lot about not getting caught in the blocks in these games like we were last year, and I think the players responded to that, so to lose in this way is hugely disappointing."
Grant believes there are positives to take into the second game at Murrayfield on Sunday, but agreed that it is a unique situation this week.
"Usually it's months before you get your chance for revenge in the league, but we have the second game straight away so there is no point dwelling on this disappointment," he said.
"Glasgow used the two wins in the 1872 Cup last year to leapfrog us in the league and stayed ahead the rest of the way so there's no question we badly need a win this weekend."Subs' impactMeanwhile, Evans crowned a fine performance with the final try and admitted frankly that the Warriors hadn't been troubled by their eastern rivals.
"I think every time we got the ball in their half we looked capable of doing something, and it was only our mistakes and indiscipline that had Edinburgh in the game," he said.
"I don't really think they gave us much trouble in attacking terms."
Evans also paid tribute to the Glasgow replacements, including Peter Murchie who was on after only 12 minutes due to an injury to Graeme Morrison, and also former Edinburgh prop Ryan Grant, who switched clubs having had very few opportunities behind Alan Jacobsen and Kyle Traynor while at Murrayfield.
Evans said, "I thought Peter did superbly having not played that much this season while Ryan was another big force. You saw how much he wanted to prove that Edinburgh were wrong to let him go."
The impact of the Warriors' subs was in stark contrast to Edinburgh, who made no replacements at all other than a temporary switch when Ford was in the sin-bin.
Head coach Rob Moffat said he thought his team were going well and not feeling the pace, but Glasgow's domination of the last 10 minutes with more fresh legs on the pitch suggested otherwise.
The one injury issue stemming from the match is that of Morrison, who was stretchered off after being hit high and low by Edinburgh defenders as he aimed to make a break.
The big centre suffered a knee injury but it is understood to be centred on a medial ligament, meaning that while he is probably out of the second leg of the 1872 Cup he should recover in time for the Six Nations.