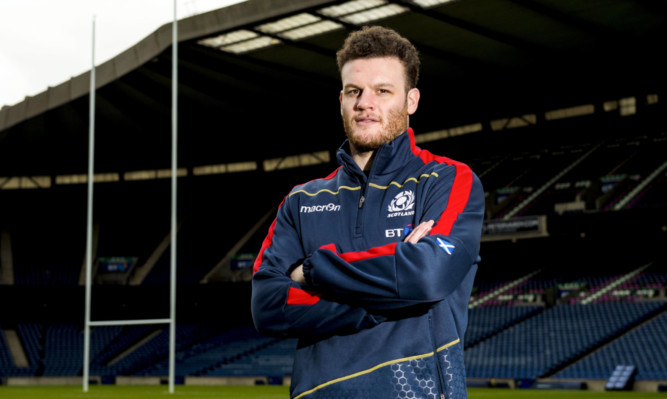 Duncan Taylor has gone from fringe player to first in the depth chart of the Scottish midfield in just two games, and is ready to have a new centre partner as Scotland got for two wins in succession in the RBS 6 Nations over France on Sunday.
It's widely expected that Alex Dunbar will be named alongside Taylor in the Scottish midfield today, the first time the two have teamed up for Scotland since the opening game of the 2014 championship in Dublin.
Dunbar is making his return after a year's absence with injury but it's not been until the last two games that Taylor's outstanding form for Saracens has won him his place for Scotland, ahead of Mark Bennett and the now injured Matt Scott, but he knows only too well, how quickly things can change.
"It's been a bit of a ride to get to this point, and it is frustrating for anyone who is not picked in the team, but it is about how you take it," he reasoned.
"You have to react well. It's a team game at the end of the day so you have to be there for the team, whether you are training for them or against them, that comes first.
"I feel like I've had a fair shout these last couple of years. I had injuries during the World Cup which ruled me out of that anyway, and before that I was struggling as well with injuries during the Six Nations last year, so I think I've had more than a fair shot."
He can appreciate how Dunbar feels coming back into the set-up.
"It's been nice to have Alex back and around the boys," said Taylor. "He's a good character in the changing rooms and he brings something to this team with his training. He's been fantastic for Glasgow these past couple of weeks so it's good to get him back.
"Obviously he's not been the most fortunate man with injuries so he must be hoping he can get an injury free run."
If it is Dunbar, it's up to them to make things fit seamlessly.
"We all have to gel as quickly as we can for the weekend; tt is the same with any week, nobody is ever sure who is going to be playing with who," he added.
"Throughout the Six Nations, whenever we have time together, we always get ourselves into groups and talk our way through training sessions and games, and just try to bounce off each other. It's a competitive position at the moment and we're all pushing each other.
"There was a really deflated feeling running through the camp after the Wales game. It was nine games in a row that we had lost and although we didn't think about it too much, everyone else seemed to be worried about that stat.
"I guess it was good to get the monkey of our back in that sense. Now we've just got to keep plugging way to get more wins."
Scotland's three tries in Rome means they are already just one short of last season's entire total of six, and Taylor is confident they'll add more on Sunday against France because he feels there's much more to come.
"The confidence is running through our whole squad in terms of our attack," he continued. "Jason O'Halloran (the new backs/attack coach) has done a great job with us in setting that attacking platform, although I think we can still be better because we haven't taken all of our opportunities, we could be a bit more clinical.
"The French have quite a frustrating defensive style to play against because with blitz defences you've got people flying out of the line and the decision becomes easy.
"When you've got the French defence sitting back then it becomes a bit more tricky you have to dissect them in different ways. But we have strategies to break down both."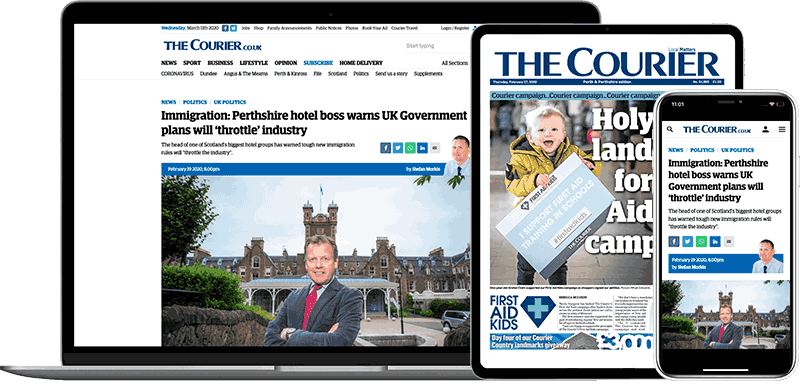 Help support quality local journalism … become a digital subscriber to The Courier
For as little as £5.99 a month you can access all of our content, including Premium articles.
Subscribe