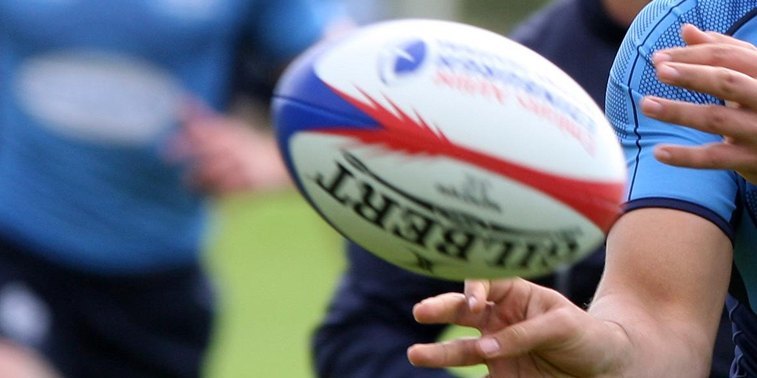 Dundee HSFP ailed for only the second time this season to get a try bonus point last week, but normal service can be expected to resume with no greater promise of a try-feast than at Mayfield.
It's the team with the best attack in premier one against the team with the worst defence as West are the visitors, but it should be stressed the Milngavie outfit are no slouches when it comes to scoring themselves, while HSFP's defensive record this season has been to put it charitably patchy.
Last week's loss at Boroughmuir was the team's poorest performance of the season, and a sobering reminder of travelling troubles this season.
At home, things have largely been better, certainly in the last two games, with 100 points. Unless West have found something to tighten up their guard (they conceded the try bonus point to Melrose after just 26 minutes last week) we can expect more of the same.
HSFP need another big win tomorrow to ensure they are in the top eight after the split next week, and with bottom club Watsonians to come, they should have more than enough firepower to get two wins.
There's plenty of additional interest with former Dundee lock Mark Jenkinson a standout for West this year currently topping their man-of-the-match rankings, while Dundee's occasional Glasgow recruit, Peter Horne, played at Burnbrae two seasons ago.
Stirling County remain in that precious eighth place with two matches to go, but they got nothing from last week's loss at home to Currie. In fact they got worse than nothing, as Grant Gilchrist's outstanding display in the loss has won him a bench place with Edinburgh tonight at Murrayfield, although he may still be available, depending on how long he is used against Ulster.
It doesn't get any easier for County with league leaders Ayr tomorrow, while Hawick three points behind are away to Currie. Anything from Millbrae could be crucial if County are to stay in the top eight.Premier twoKirkcaldy eased their worries with their first win of the season last week against GHA, and hauling themselves off the bottom of premier two.
Gala at Netherdale represents a stiff challenge for the Blues, and a marker to see how good a team they can be in the second half of the season, with their hosts looking to guarantee a top four spot for the split.
Edinburgh Accies are all but certain, with the remaining two places a scrap between Aberdeen Grammar, Falkirk and Jed-Forest.Premier threeIt's been a poor first half of the season for the Midlands contenders in premier three, with only Howe promotion contenders last year but off the pace this term getting mid-table safety while the other three prop up the division.
Howe have been pretty much unassailable at Duffus Park and host Perthshire, who have done better on their travels this year. However, the Fifers will be clear favourites.
Morgan are at Musselburgh and need to pick up something from their trip with two tough away games to complete the first half of the season, while Dunfermline continue to struggle detached at the bottom and have Cartha QP, just below Howe in mid-table, at McKane Park.
There are no changes in Caledonia one, where the top three outfits all won last week, Hillfoots being pushed the hardest against Stirling University.
Leaders Strathmore host Harris at Inchmacoble, the Dundee side having won three on the bounce to take them safely into mid-table. Hillfoots are home to Grangemouth while Glenrothes take on the Aberdeen students.
Madras remain in control of division two Midlands with seven wins from seven, while in division three things have become more interesting, with Panmure ending Montrose's unbeaten run at Forthill last week to lie five points back with a game in hand.