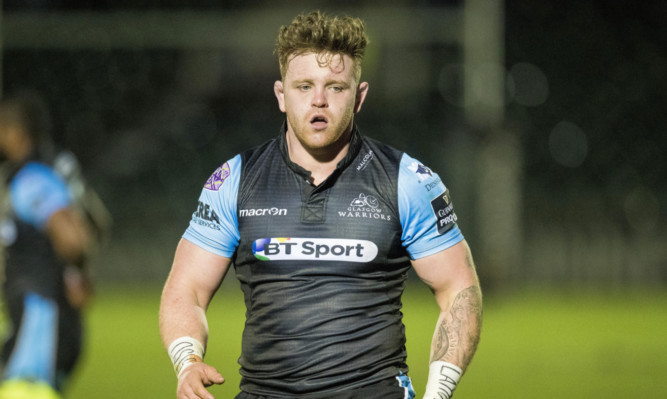 Kevin Bryce thought he was just at Murrayfield yesterday to be checked for a minor injury – but instead found himself at half-an-hour's notice facing the media as the newest member of Scotland's Rugby World Cup squad.
Just when it seemed as if the Scots had come through a gruelling three month build-up and four-game warm-up programm without damage, a bulging disc in Stuart McInally's neck forced an eleventh hour change and the Glasgow hooker – the 21st Warrior to be going to the World Cup – is the beneficiary.
Bryce (27) is the son of Heriot's long-time front row forward Jockie Bryce, and had absolutely no inkling of what was happening as he arrived at the national stadium.
"I picked up a slight injury playing for Glasgow at the weekend and thought as one of the reserve list for the World Cup I just needed to be checked by (team doctor) James Robson," he said. "I couldn't believe it, I managed a quick call to the old man but that was it.
"Obviously I'm gutted for Rambo (McInally) and thinking of him right now, and it's been a bit of a whirlwind today."
It helped that head coach Vern Cotter clearly likes the cut of Bryce's gib, having capped him for Scotland before he'd hardly played a game for Glasgow, and that as with some back row experience he is a seamless fit into McInally's place more than veteran Scott Lawson or his Warriors team-mate Pat McArthur.
Bryce actually made his Scotland debut as an emergency back row replacement against Canada on tour last summer, also playing against South Africa.
The problem with the cruelly unlucky McInally's neck only manifested itself gradually last week, said the coach.
"It's one of those things," said Cotter, forced into a change just 48 hours before the Scots head for Gloucester to start final preparations for their opening game against Japan a week tomorrow.
"We thought that he'd just strained his neck but when he began to feel something down his arm, the doc took him very quickly for an MRI where they found the progressively bulging disc.
"It's terrible for Stuart, he put in so much work over so many months, was at the send-off dinner and now unfortunately he can't come with us. We feel desperately for him, but it's opened up this opportunity for Kevin."
Bryce's greater versatility won him his place, but there's plenty more about the Alloa boy that the head coach likes.
"Kevin is robust," he went on. "He's a very good ball carrier and he's an aggressive character who likes bringing an physical edge to his game.
"He's a big, strong character and real competitor."
Bryce is something of a late developer, having played fro Heriot's like his father while working in the family building business.
"That was doing my nut in," he laughed. "But it's taken me some time, I've been at Glasgow for three seasons and played just the one game in the first season. At one point I'd had more games for Scotland than for Glasgow.
"I feel I've come on leaps and bounds. The switch from amateur rugby to pro rugby is tough at hooker, because everything technical is so much quicker, but I've had great help from Scott (Lawson) and it's gone well."
Bryce had been emergency cover whem McInally had a stomach bug in the warm-ups but had returned to Glasgow and unpacked his bags.
"I never gave it another thought really until I got here this morning and was told," he said. "It's now up to me to grasp the oppportunity."