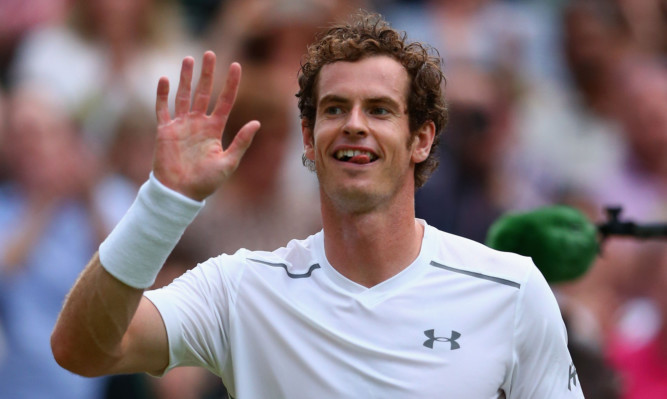 Andy Murray is the last Briton standing in the singles at Wimbledon after he overcame a third-set blip to beat Italy's Andreas Seppi and book his place in the fourth round.
Murray looked on course for a comfortable victory after cruising to a two-set lead but two medical time-outs, one for each player, prompted two remarkable shifts in momentum as the Scot eventually came through 6-2 6-2 1-6 6-1.
Seppi won six games in a row to claim the third set after taking treatment on his shin but Murray, visibly perturbed, returned the favour at the start of the fourth, calling for attention to his shoulder and winning every game thereafter.
The British number one said the shoulder felt "fine" after the match and did not believe there was any gamesmanship involved in either player calling for the stoppages.
"That's the first one I had this year. I've played 50 matches or something," Murray said.
"Andreas isn't like that. I've never ever seen any issues like that on the tour. It's just one of those things.
"I don't even know what was wrong. It seemed like it was his leg.
"If someone has treatment for their leg, you expect it's going to hamper their movement.
"But the next game when you get broken, you're like, 'He should be hurt right now and I don't feel like I should be getting broken immediately after he's seen the trainer'.
"That's the psychological part of the game and maybe something I could have done a better job of dealing with myself."
As well as the psychological effects, Murray said time-outs have physical consequences too.
"I do think medical time-outs do often break up the rhythm of matches because your heart rate slows down, you cool down during those moments," Murray said.
"So when that first game or the first six, seven points when you get up from a medical time-out, it's not that easy."
Ivo Karlovic now awaits in the fourth round and Murray will be confident against the big-serving Croatian, who has yet to beat the number three seed in five attempts and lost in four when the pair met in the Wimbledon second round three years ago.
Karlovic knocked out 13th seed Jo-Wilfried Tsonga on Saturday, reaching 136 aces for the tournament to top the Wimbledon leaderboard.
"I'll need to be very sharp on my returns and try to find a way to get as many of his serves back in play as possible," Murray said.
"Clearly he can hit angles on the court that I'm unable to hit obviously on the serve because he's probably got an extra foot, foot and a half, of height there with the length of his arm and the racket.
"So that makes it difficult to return."
Murray entered Centre Court just as compatriot James Ward was nearing the end of his five-set defeat to Canada's Vasek Pospisil on Court One, but if his spirits needed lifting he had some of the country's finest sporting stars in attendance, including Chris Robshaw, Justin Rose and James Anderson.
There was also Novak Djokovic's coach Boris Becker watching on and the German would have been impressed with Murray's start as the Briton raced out of the blocks, taking a two-set lead without hardly breaking a sweat.
Two missed break points at the end of the second set hinted at a Seppi revival and there was a sudden swing in momentum at the start of the third, which coincided with the Italian calling for the medical break.
Taking treatment for a shin injury at 2-1, Seppi emerged unhindered and completely unrecognisable as a Murray second serve flew out and gave away the break.
Seppi held serve with ease and Murray, shaking his head in frustration at the change of ends, failed to recover his focus as his opponent found a different level to clinch a second break and then the third set.
The remarkable turnaround carried over into the fourth and a Seppi break in the opening game, the sixth in a row he had won, was enough to make Murray call a time-out of his own – this time on a shoulder problem.
Just as they had for Seppi, the trainer's magic hands had the desired effect as a rejuvenated Murray claimed an instant break back before holding serve to love.
Jogging into the changeover, Murray was fired up and he claimed two more breaks before serving out with an ace to seal victory in two hours and eight minutes.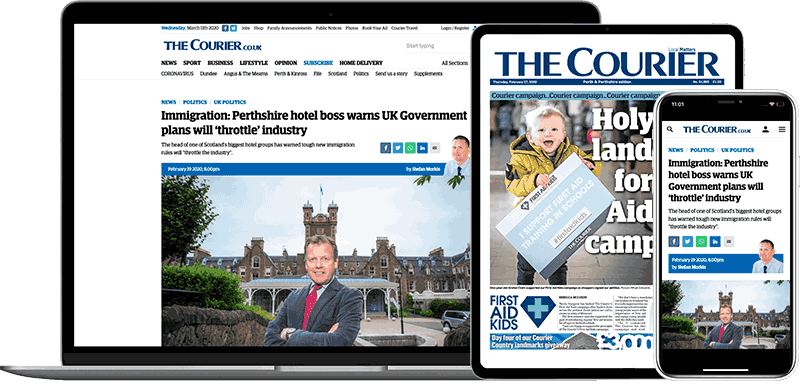 Help support quality local journalism … become a digital subscriber to The Courier
For as little as £5.99 a month you can access all of our content, including Premium articles.
Subscribe