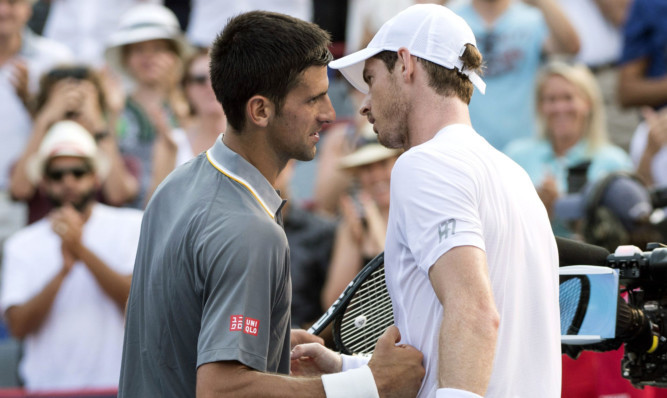 Andy Murray dedicated his Rogers Cup victory to coach Amelie Mauresmo after announcing that she had given birth to a baby boy on Sunday morning.
The Scot came through a three-hour war with Novak Djokovic 6-4 4-6 6-3 in the final in Montreal, snapping an eight-match losing streak against the world number one in the process.
Djokovic had been aiming to win his fourth Rogers Cup in his ninth final of the year, but Murray was in determined mood to claim his own fourth ATP Tour title of 2015.
"My coach Amelie Mauresmo is back home. She gave birth to a baby boy this morning – I'm not sure she will have stayed up to watch this one. I'm sure she was a little bit tired, but Amelie this one's for you, thank you," he said on Sky Sports.
With the two top seeds renewing their rivalry a drawn-out battle was expected and they did not disappoint, Murray forcing a total of 19 break points on Djokovic's serve, but the resilient Serb found ways to hang in there time after time before eventually succumbing.
Both players were keen to lay down a marker ahead of the US Open, which begins later this month, and first blood went to Murray as he put Djokovic under intense pressure to take the first set 6-4. But the Serbian hit back to win the second set by the same scoreline.
The decider was punctuated by a series of games that turned into titanic tussles, with neither man prepared to give away an inch.
Murray put himself 3-0 in front, with Djokovic noticeably looking down towards his right forearm and grimacing between points. But the Serbian does not know how to give up and fought back to test the Scot's mettle at 3-1, forcing five break points in a game that took 15 minutes to complete, before Murray made it 4-1.
Djokovic survived three championship points at 5-2, before Murray eventually clinched the final set 6-3 with his fifth.
When asked if he felt preparations for the US Open could not be going any better, Murray remained grounded, adding: "It's hard to say. I lost in the first round of a tournament last week in a match many probably weren't expecting me to lose.
"Things can get better very quickly and they can get worse very quickly in sport, so it's important for me to analyse what went well this week and things I can still improve on."
Djokovic, meanwhile, was magnanimous in defeat, saying: "Thank you for a fantastic match today, you deserved to win, definitely. I wish you all the best next week and for the rest of the season."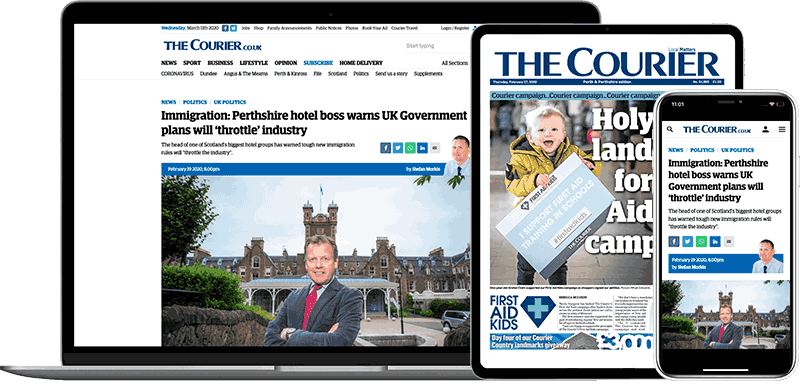 Help support quality local journalism … become a digital subscriber to The Courier
For as little as £5.99 a month you can access all of our content, including Premium articles.
Subscribe