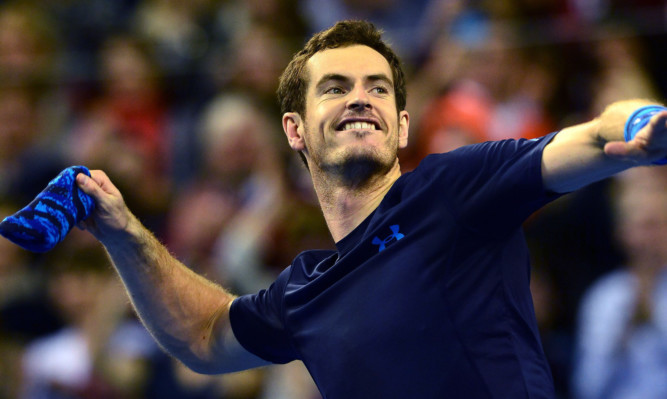 Andy Murray would ideally prefer to play Davis Cup quarter-final opponents France on grass but he recognises the need for a strong atmosphere after an emotional victory over the United States.
Murray admitted playing in front of a capacity 7,500 crowd at the Emirates Arena in Glasgow was among his best experiences in tennis after his straight-sets win over John Isner helped Great Britain into an unassailable 3-1 lead.
The reward for the thrilling World Group first-round victory is a last-eight home tie with France on July 17-19, at the end of the grass-court season.
Captain Leon Smith will discuss possible venues with both his team and the Lawn Tennis Association and Murray would prefer to play on grass.
"It's a surface I really like, it's a good surface for Dom (Inglot) as well with his serve," the former Wimbledon champion said.
"I wouldn't say the French players love the grass outside of (Jo-Wilfried) Tsonga. He would be their best player on the grass. I don't think (Gael) Monfils is as comfortable on that surface, (Gilles) Simon I don't think is that comfortable on it. (Richard) Gasquet I think can play well but I don't think he has played amazing in Davis Cup in the past.
"Grass might be a good surface but we will have to see because playing in front of a crowd like this makes a difference and it helps. If we can't guarantee that at a grass venue then maybe it makes sense to play it at a venue where we can get that.
"Having the crowd with you makes a big difference. For some reason people think in tennis that playing in front of a home crowd is crippling in a way and makes people incredibly nervous.
"It can make you nervous but if you look at the Olympics, London was our best Olympics ever and there was a reason for that. The crowd makes a big difference.
"I don't have an ideal venue. It's not up to me. The atmosphere here was the best I have played in, and indoor venues have better noise, but at that time of the year we also have the option of playing outdoors."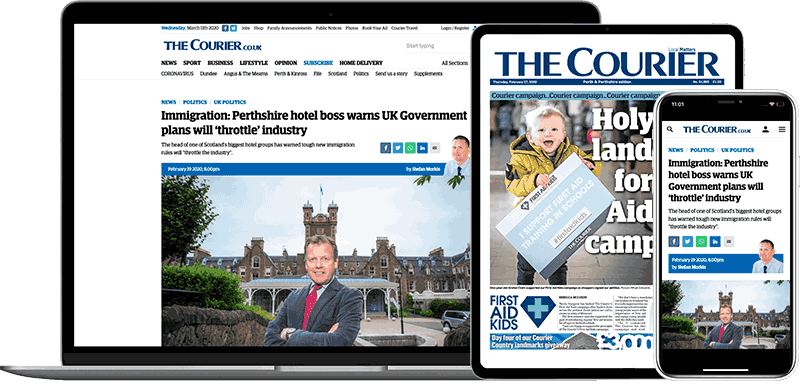 Help support quality local journalism … become a digital subscriber to The Courier
For as little as £5.99 a month you can access all of our content, including Premium articles.
Subscribe