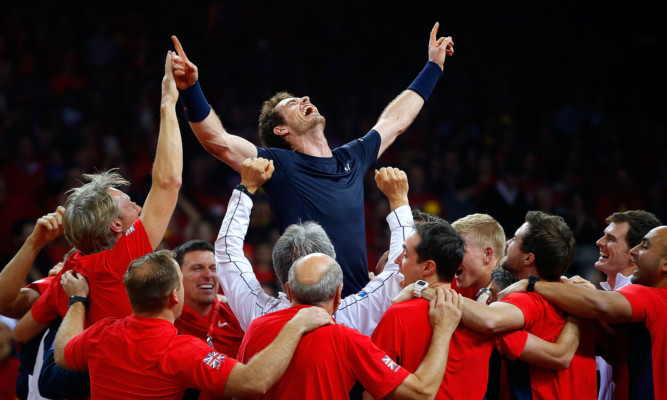 Leon Smith hailed Andy Murray's remarkable Davis Cup year as one of the best moments in British sporting history.
The world number two clinched the point Great Britain needed to beat Belgium in the final on Sunday at a deafening Flanders Expo in Ghent with a 6-3 7-5 6-3 victory over David Goffin.
Another of Fred Perry's records has now bitten the dust, with Murray leading Britain to a 10th Davis Cup title 79 years after their ninth.
The achievement is all the more remarkable considering Britain's lack of strength in depth and the low base from which they started when Smith took over as captain five and a half years ago.
At that stage Britain were ranked 43rd having just lost to Lithuania and faced a play-off with Turkey to avoid being relegated to the bottom tier of the competition. Now they sit on top of the world.
There was really only one option for today's #DavisCupFinal #ShotOfTheDay. @andy_murray, take a bow!https://t.co/XYwMrTJREC

— Davis Cup (@DavisCup) November 29, 2015
Other players have contributed, not least James Ward, Dan Evans and a number of doubles players in helping Britain get back to the World Group, while Ward and Jamie Murray, alongside his brother in doubles, have also posted wins this year.
But in winning 11 of the 12 rubbers it has taken for Britain to clinch the title, there is no doubt one man is primarily to thank.
Smith said: "It has to be one of the best achievements of all time.
"It's incredible for all of us to watch how he's managed to win that many rubbers, especially when you look back at the tie against France and also the Australia match, obviously a lot of fatigue, he managed to find a way through.
Here is the moment that the Great Britain team lifted the #DavisCup trophy for the first time in 79 yearshttps://t.co/sFugDb05yv

— Davis Cup (@DavisCup) November 29, 2015
"I hold Andy in the absolutely highest esteem. I can't talk highly enough about him. He's put his whole body, his whole mind on the line every single time for the team. We're all grateful and proud of him."
Murray is only the third player after John McEnroe and Mats Wilander to win eight singles matches in a year since the current format was introduced while his 11-0 record in live rubbers is unmatched.
The final act of a gripping match was one of its highlights, Murray defending for all he was worth before curling a delicious lob over his opponent and inside the baseline.
Murray collapsed to the clay, head buried in his hands, before being mobbed by captain Smith and his team-mates.
https://youtube.com/watch?v=CPdYakvRDNk%3Frel%3D0
He said: "We'll all remember this year for the rest of our lives, regardless of what happens in the rest of any of our careers. Nothing may ever top this now.
"Hopefully we can win it again next year or we can go on to win grand slams and Wimbledon or Olympics and stuff. But this will definitely be one of the highlights of all of our careers.
"So we have to make sure we enjoy tonight and the next couple of days because I know how much hard work and effort goes into moments like this."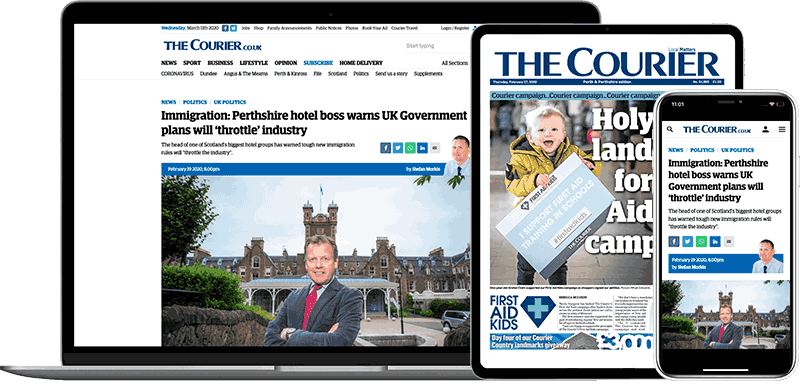 Help support quality local journalism … become a digital subscriber to The Courier
For as little as £5.99 a month you can access all of our content, including Premium articles.
Subscribe