Hamilton creator Lin-Manuel Miranda has joined protests in New York demanding the resignation of Puerto Rico's governor.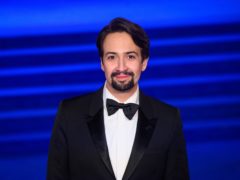 Lin-Manuel Miranda is reprising his lead role in the hit musical Hamilton to start a two-week run in Puerto Rico expected to raise thousands of dollars for artists and cultural groups struggling in the wake of Hurricane Maria.
A Dundee ex-pat, who fled his adopted homeland on Puerto Rico as Hurricane Maria was bearing down on it, says he has nothing left to return to.