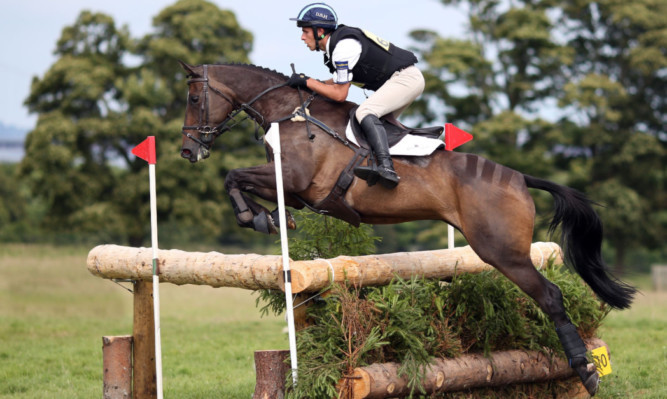 Initial local hopes for Scottish interest within Team GBR at Blair Castle have been dashed with the announcement that 12 English riders will represent the nation when the Longines FEI European Championships come to Perthshire in September.
Senior selectors today revealed the 'all-English' squad to compete on "home soil" includes team regulars William Fox-Pitt (46) from Dorset, Pippa Funnell MBE (46) from Surrey, Oliver Townend (32) from Shropshire, Nicola Wilson (38) from North Yorkshire and Francis Whittington (37) from East Sussex, as well as riders Laura Collett (25) from West Berkshire, Dani Evans (23) from Bristol, Flora Harris (27) from Berkshire, Kitty King (32) from Wiltshire, Gemma Tattersall (30) from West Sussex; Izzy Taylor (32) from Oxfordshire, and Holly Woodhead (21) from Wiltshire.
Achieving selection as second reserve, Fife-based rider Wills Oakden will now have to wait it out to see whether he might benefit from the misfortune of any of these riders behind 22-year-old Tom Jackson, from Kent, who has been named as first reserve.
However, four of the first-pick squad athletes have been chosen in tandem with direct reserve horses.
William Fox-Pitt has been selected with three rides in hand Bay My Hero, Fernhill Pimms and Luxury F H whilst Pippa Funnell has been listed with Sandman 7 and Second Supreme. Izzy Taylor is listed with both Allercombe Ellie and KBIS Briarlands Matilda, whilst Nicola Wilson is also named with One Two Many, backed up by her WEG ride Annie Clover.
"I am really looking forward to going to Blair for a home European Championships," commented Yogi Breisner, chef d'equipe for the GBR Eventing team.
"We are taking a very good and exciting squad with a lot of riders gaining their first senior Championship experience; we have also got some promising young horses making their Championship debut."
All the 12 squad riders will travel to Blair Castle to compete as individual competitors with four nominated in the weeks running up to the event as those with scores that will count towards the team contest.
Bouncing back from a recent collar bone injury, Scottish crowd favourite and regular Blair winner Nicola Wilson added: "Blair Castle is a really exciting event and hopefully the support there will be enormous for Team GBR.
"It's just the most beautiful setting; the hills and the parkland really lend itself to a great cross-country track; I've been very fortunate to go and compete there so often, it has been a fantastic event for us over the years but I'm certain Ian Stark (course designer) will have some hidden surprises up his sleeve."
A total of six riders, including Wills, were named on the 'short' reserve list.
Wills said he is "absolutely thrilled" with the announcement, which could see him represent Britain at Blair riding David Kenwright and Sylvia Douglas's home-bred Greystone Midnight Melody.
Last year, he rode the mare around the CIC*** track at Blair to finish in second position by the most tantalising of margins of just 0.3 penalties behind eventual winners Nicola Wilson and One Two Many for the Scottish Open Championships.
Paying credit to his extensive support team, sponsors and the UK Sport and National Lottery through The World Class Programme, Wills said: "I can't thank everyone who has helped me get to this point enough, if our opportunity comes we will do our best to make you all proud."
The 'long' reserve list of 15 further partnerships also includes Scottish riders Charlotte Agnew, with Out of Africa Two, and Kinross-based Louisa Milne-Home, with King Eider, although it is unlikely either rider will feature on the start list in September.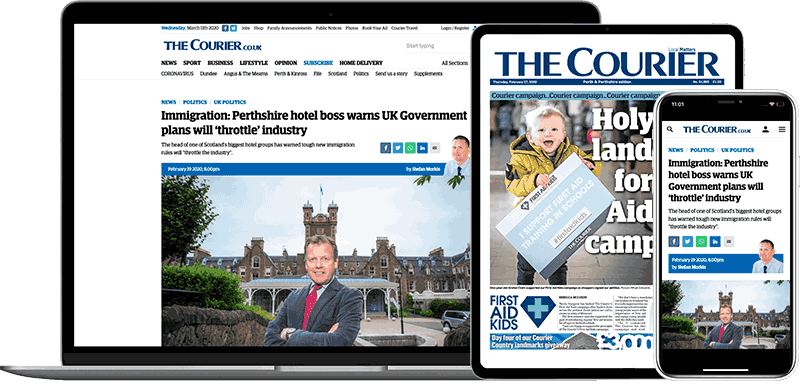 Help support quality local journalism … become a digital subscriber to The Courier
For as little as £5.99 a month you can access all of our content, including Premium articles.
Subscribe