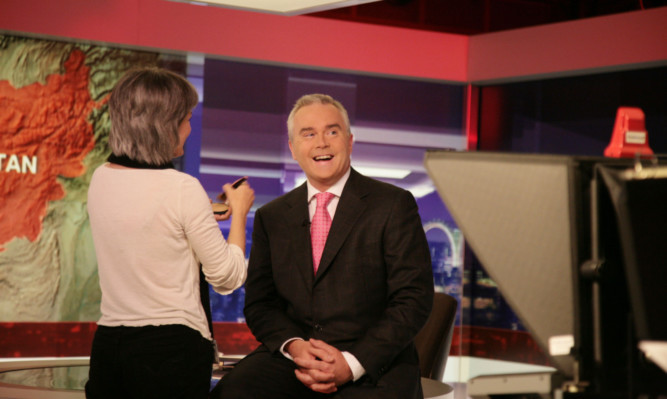 Debate has raged this week about whether or not the BBC should launch a dedicated "Scottish Six" news programme to replace the current evening UK bulletin at 6pm followed by Reporting Scotland.
Thousands of people have signed a petition urging Lord Hall, the Corporation's director-general, to drop the proposal to cover Scottish, UK and international news with around 60 staff based in Glasgow and Auntie's existing network of correspondents around the world.
Now Alex Salmond has weighed into the debate, saying the programme "would aim to provide Scotland's window on the world and to an extent the world's window into Scotland" in his exclusive Courier column.
This despite also writing the BBC has been "guilty of sustained bias against the national cause".
Is the case for a new hour-long Scottish focussed news bulletin "unanswerable", as the former First Minister claims? You'll have to buy a paper to see if you're convinced by his argument.
Other topics covered include the fiscal framework negotiations and a big dollop of optimism about the Scotland rugby team's chances after their victory in Rome, possibly proving his admission: "I'm no expert on rugby union."
Buy Monday's Courier to read Alex Salmond's column in full, or try our online edition.