Limited Time Offer
£3 for 3 months
Get unlimited access to The Courier online, including premium sports content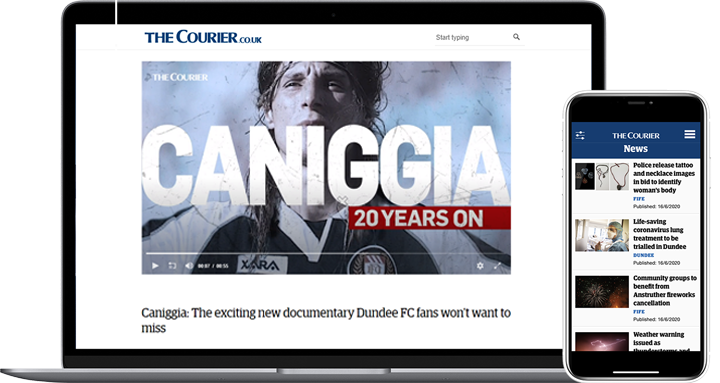 Only £3 for 3 months – limited time only. Offer is billed at £1 a month for 3 months. Offer reverts back to £5.99 a month after 3 months.
Subscribe Today
Access to the exclusive feature-length Caniggia documentary and other premium sports content
Unlimited access to all articles on The Courier website. Unlock all the latest news, sport, business and much more to view in your browser
Unlimited access to The Courier Live app. Enjoy personalised news feeds, fast load times and offline mode for news on the go.