UK & World
Israeli forces have battled Hamas militants across Gaza after expanding their ground offensive to its second-largest city, Khan Younis.
NHS bosses have raised "extreme concerns" over forthcoming strikes by junior doctors, saying the walkouts come at the "most challenging period of the year" for the health service.
At least 16 people were killed and 12 others injured after a bus crashed into a deep ravine in the Philippines.
President Joe Biden has told campaign donors he was not sure he would be running for re-election if Donald Trump was not in the race, warning democracy is "more at risk in 2024".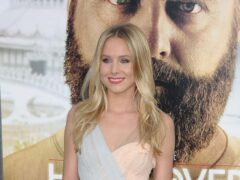 Frozen star Kristen Bell performed a song cut from the original film that "holds a very special place in my heart" in honour of its composer Christophe Beck.
A 28-year-old man remained in police custody on suspicion of attempted murder after a 29-year-old woman, who is reportedly pregnant, was stabbed in a village in South Wales.