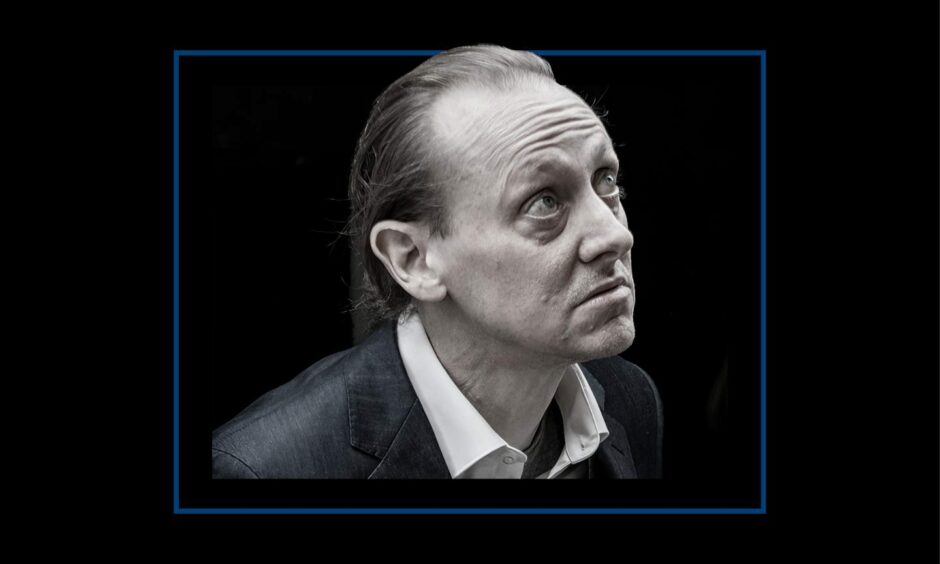 It was a crime that rocked a Dundee community and devastated a loving family.
A cold-blooded killer lured a mum and child to his Ardler home before subjecting them to a frenzied violent attack – then buried them beneath a thick concrete floor in his kitchen.
In this multi-part series, we investigate what drove software engineer and "quiet"  Andrew Innes to commit one of most horrific crimes in Tayside's modern history.
We also reveal the bone-chilling words Innes said to our reporter Lindsey Hamilton on the scene as he was arrested – words she will never forget.
Our investigation also examines how his victim, Filipino national Bennylyn Burke, ended up in the UK, how the tragedy has impacted upon her family and friends and how detectives raced against time to crack the case.
Bennylyn's fateful decision
It was the biggest decision of her life.
In her early 20s, Bennylyn was living in a poverty-stricken city in the Philippines and desperate for new opportunities.
Her friends had all gone to college, while she had not completed high school and her family commitments made it hard for her to pursue her career goals.
Then came along Lexington Burke, a man who would become her husband.
Burke met Bennylyn in 2015 on a dating website and flew almost 7,000 miles from his home in Bristol to meet her.
A relationship began and Bennylyn fell pregnant with their baby Jellica – and Mr Burke proposed.
Everything weighed on Bennylyn's answer.
On one hand, Mr Burke was 38 years older and she knew that, if her Filipino marriage hit the rocks, there would be no way out as divorce is illegal there.
On the other, marriage to a British man meant a chance of a new start – emigration to the UK, a better life, where the average annual salary is £28,000 a year more than in the Philippines.
She said "yes".
Bennylyn could not have possibly imagined that decision would set her on a tragic path that would lead to her death.
The wedding was set for the summer of 2018 and it was a day to remember for Bennylyn and her friends.
Bennylyn's closest pal Marjorie Lebatique said Mr Burke introduced himself to everyone as Alex.
"She got married to Alex in Samar," referring to the picturesque Filipino beach island.
She added: "We were just happy."
Then in 2019, Bennylyn gave birth to Jellica before taking a journey that would change her life forever.
All set for a bright future in the UK
According to her sister, Shela Aquino – one of four siblings – Bennylyn left on August 19, 2019, all set for her new life in Bristol.
Shela said: "Her intention was to make her life and Jellica's life better, to have a new job and to help her own parents. She realised her dream."
But before that, Bennylyn's friends wanted to give her a send-off – a Filipino tradition known as "despidida", meaning "farewell party".
Four of her closest friends met for a meal at a restaurant, laughing and joking at old times and dreaming of a bright future.
Marjorie said: "We had despidida before Bennylyn's flight to the UK.
"It was a happy occasion and we all wished her all well."
Bennylyn took to the UK like a duck to water.
She and Jellica moved in with Mr Burke in North View, a street in the Staple Hill suburb of Bristol.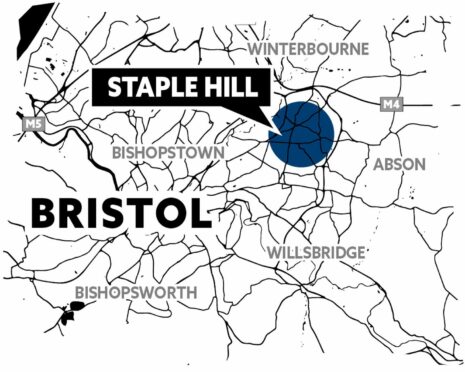 One of those who knew Bennylyn from that time was Ian Boulton, a councillor for Staple Hill, who runs a Facebook group for the area.
He said: "Bennylyn was an active member of this group and she regularly engaged with our threads and posts.
"As one of Bennylyn's ward councillors I met her and her beautiful daughter.
"The news of her death has knocked me for six."
On summer days, Bennylyn would make the most of the warm weather.
She and Jellica often took an eight-mile trip into the city centre and enjoyed a picnic with other parents at Cabot Tower – a landmark offering spectacular views of the city.
It was such a special place for the family that those friends would later pick it to host a vigil for Bennylyn and Jellica.
'She had to leave the house'
Within two weeks of arriving in the UK to start her new life, Bennylyn set about documenting her family adventures,
She filmed videos of days out to landmarks such as Gloucester Cathedral and Buckingham Palace on her own Youtube channel.
Bennylyn lived with Mr Burke for 15 months.
One of Bennylyn's Youtube videos features the family having fun dressing up for Halloween.
Then a few days later, in November 2020, there was an abrupt change.
Marjorie said: "I'm aware of her problems at that time. She had to leave the house."
It is understood Bennylyn made an allegation that Mr Burke had assaulted her – an allegation he rejects.
In court, Mr Burke described the breakdown of their marriage as due to "teething problems" related to Bennylyn being relatively new to the UK.
Social service arranged for Bennylyn and Jellica to move into emergency accommodation in the Kingswood area of Bristol.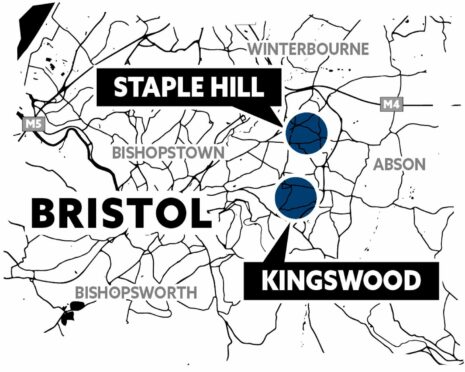 The first-floor flat was small and much less comfortable than the house she had shared with Mr Burke.
Bennylyn found herself living in cramped conditions with her daughter in the depths of winter and at the height of the Covid-19 lockdown.
But despite those challenges, the devoted mum made the best of it, playing in the snow with Jellica.
Andrew Innes arrives on scene
It was around this point things began to get much worse – and Andrew Innes arrived on the scene.
Innes, now 52, himself is somewhat of an enigma.
A former colleague said Innes was sometimes very open about his personal life and sometimes very closed off.
A bright child with a passion for technology, in adulthood Innes thrived on learning about how software works and how computer games are made.
In his 20s, Innes was among many in Dundee to capitalise on the boom in the computer games industry.
Innes's skills were specialised and he was very sought after within the world of game design.
He worked on many teams developing games and ended up getting a role working for software company Unity Technologies.
That took Innes to Tokyo, where he met Rokyo Nagashima.
The couple married at Aberdeen University's King's College Chapel in 2002 and had three children.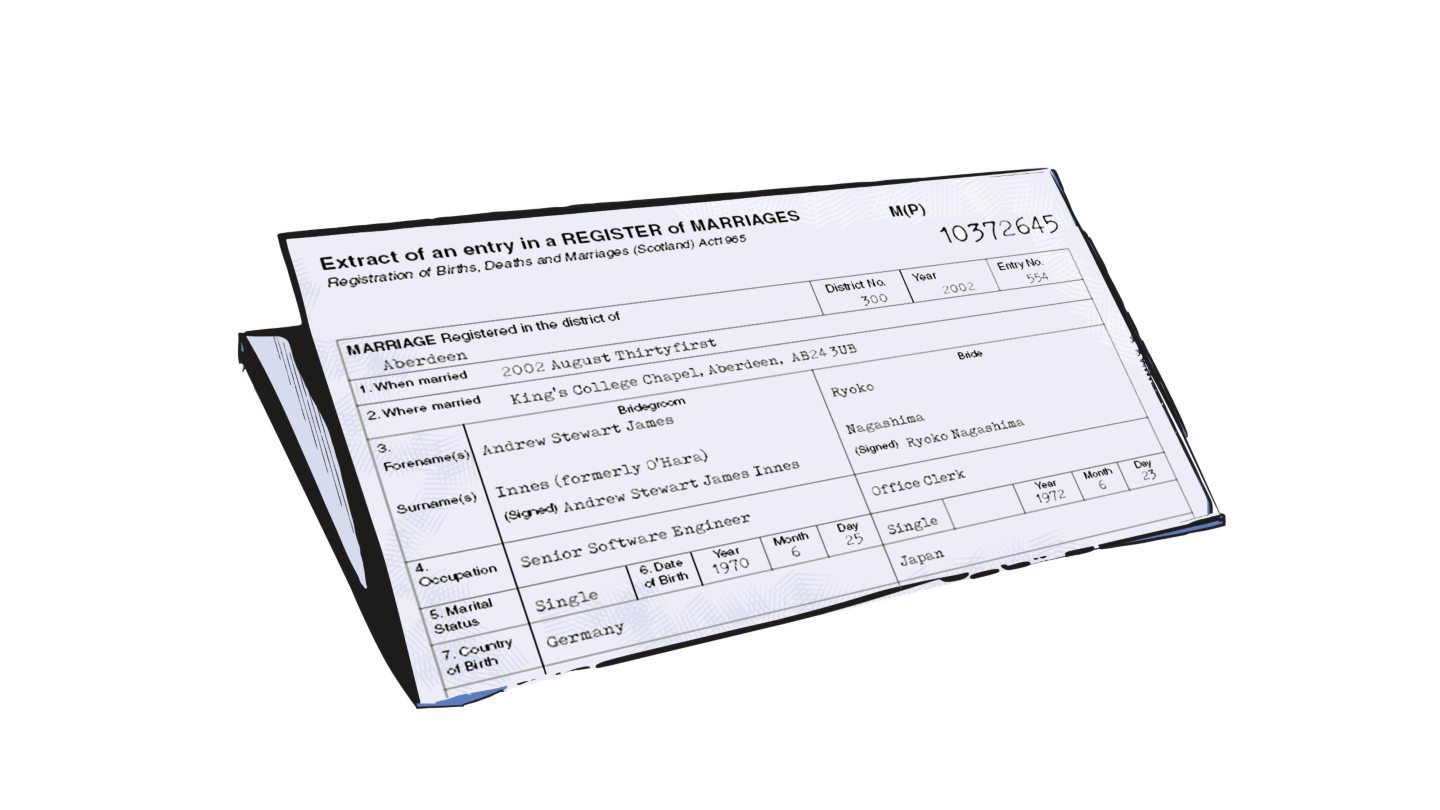 They lived most of the time in Japan, but Innes told the court he then felt "compelled" to leave Japan and so the family moved to Innes's home in Troon Avenue, Dundee.
Innes said his wife did not like living there and so they moved to California, but she was still unhappy and so the marriage broke down
After spending more time in Japan and having a relationship with a woman he met at a rope-bondage club in Japan, Innes returned to Dundee alone.
There was no sign of him going back overseas – though that option might have been taken out of his hands by Covid-19's arrival in early 2020 anyway.
At any rate, Innes focused on home improvements.
Neighbours said they often heard him doing DIY.
Then in early 2021 he was spotted in B&Q buying supplies, having posted on Facebook that he was re-doing his kitchen.
At the time, nobody on the outside could possibly have known what evil deeds Innes was planning.
Making the link to Innes
Innes first contacted Bennylyn using the Filipino Cupids dating website.
He had used his expert computer knowledge to program the website to only search for the kind of women he liked – those with young children.
After they chatted for a while, Innes offered Bennylyn work, knowing she would have been worried about money after splitting from her husband.
She agreed to meet him in Bristol in mid-February 2021 and agreed to come with him to Dundee with Jellica.
The fact that she brought no clothes with her suggests she planned to return to Bristol quickly.
When she was reported missing from emergency accommodation on March 1 it took police four days to establish a link between her and Innes.
Later, police would ask Bennylyn's neighbours if they had seen Innes' blue Renault in their Bristol neighbourhood.
It was this car that Innes used to collect Bennylyn and Jellica before driving back.
That was an 880-mile round trip – challenging enough at any time, and especially in winter.
But what made it particularly peculiar was that this journey was during lockdown, when travelling between Scotland and England without good reason was illegal.
Bennylyn and Jellica arrived at the Troon Avenue property in Dundee at some point around February 17 or 18.
Detectives trawled computer, phone and camera information to establish a link between Bennylyn and Innes and sent two officers to his home on Troon Avenue to check if they were okay.
That visit led to police arresting Innes, and a missing persons' investigation became a murder probe.
It was the bone-chilling phrase Innes uttered to police as he was being led away that added to their theory that he had concealed the bodies of Bennylyn and Jellica.
Sickening discovery at Troon Avenue, Dundee
Acting on that information, police began one of the most comprehensive crime-scene searches in the history of Tayside Police.
They took Innes's blue Renault away for analysis, searched the skip he had left in his driveway and combed every room in the five-detached bedroom house for clues.
Neighbours then heard "banging and drilling", as police removed the kitchen floor.
It would be six more days of removing that floor before the forensic team made a terrible discovery – two bodies.
Another fortnight passed before experts could formally identify those bodies.
Lexington Burke, 65, while himself grieving the loss of his two-year-old daughter Jellica, called Bennylyn's sister Shela to tell her that her sister and niece had died – and detectives offered the family support.
Meanwhile, the Crown charged Innes with murdering Bennylyn with a hammer and murdering Jellica by unknown means.
The death certificate recorded the child's cause of death as mechanical asphyxia, suggesting physical force was applied affecting her oxygen intake.
Shela had to wait until June 2021 before the ashes of Bennylyn and Jellica were repatriated to the Philippines.
That came two days after Shela had been faced with yet more heartache, when a huge fire ripped through her home, causing significant damage that took months to repair.
'I hope there will be justice'
The tragic case shocked entire communities, with memorial events held in Bristol and in the Philippines.
Dundee residents placed flowers and teddy bears on Troon Avenue.
It has also shone a spotlight on the important issue about the exploitation of South East Asian women by Western men and about the dangers those women face when they start a new life in the west.
Bennylyn's family, and the organisations supporting them, are hoping that discussions can bring about real, lasting change.
They believe that will be the most fitting tribute to the loved ones they have lost.
"I hope there will be justice," said Shela.