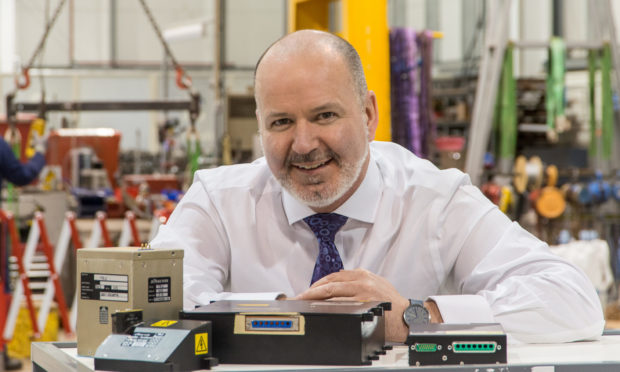 Dundee manufacturing firm Albacom has been collaborating with other local businesses to share its knowledge of the circular economy.
Albacom offers refurbishment, repair and rewinding of commercial and industrial electric motors. It also provide longevity to offshore drilling equipment, increasing its lifespan several times over.
The company is a Circular Tayside ambassador.
Chief executive Jim Davidson said: "Manufacturing plays a vital role in the Scottish economy. Recent years have posed many challenges for this sector and businesses must consider how to allocate limited budgets without compromising quality.
"The circular approach encourages businesses to repair and maintain rather than replace. In the current situation where resources are scarce and budgets are scrutinised.
"I'm proud that Albacom is ready to use our expertise in high-quality repair and refurbishment of tools at our bespoke machining facility in Dundee.
"We continue to explore ways to further develop our surface engineering capacity by offering additional coating techniques and treatments to prolong the time between repairs on drilling equipment.
"Adding this service would be a win-win for both the environment and our customer's bottom line."
Albacom announced expansion plans earlier this year after raising £500,000 to develop its business in new markets.
The money, which includes a £400,000 loan from the Scottish Loan Scheme (SLS), part of the Scottish Government's Scottish Growth Scheme, will be used to support marketing activity, expansion of the company's international footprint and further scaling of its engineering operations creating up to 20 new jobs within three years.
Vaso Makri, Circular Tayside Manager, praised the company's sustainability efforts.
She said: "We are always looking for pioneers and innovators in Scotland. If a small local business such as Albacom can become more circular, it would set a great example for others."