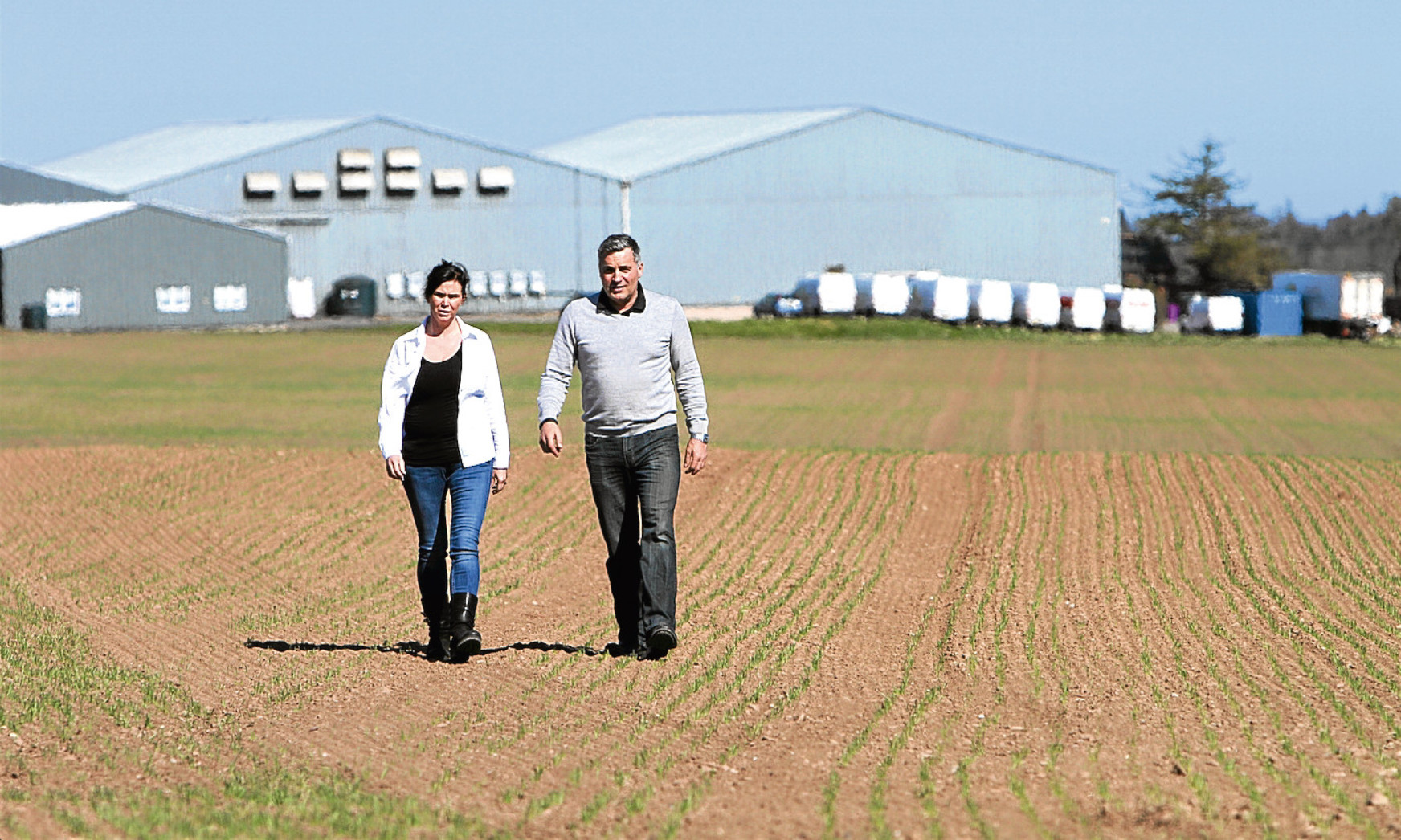 A major Angus supplier of fresh produce has signed off on a £1 million investment in its facilities after securing a major new contract with supermarket group Lidl.
Stirfresh, which is based at Upper Dysart near Montrose, is upgrading its production equipment and warehousing facilities as part of a seven-figure investment that will also see the company improve its energy efficiency through the introduction of new solar panels.
Details of the investment were revealed as German discounter Lidl placed a new £300,000 supply contract with the company.
The family-owned and run business will supply the supermarket groupw with five new products to enhance its new Oaklands Ready-to-Cook range.
All of the ingredients for the new products will be grown, processed and packed at Upper Dysart, the 550 acre farm above Lunan Bay that is operated by the Stirling family.
Owner Andrew Stirling said he was delighted at the new link up with Lidl.
He said it came at an exciting time for the business as it looked to invest for renewed growth.
"We are a family-run business," Mr Stirling said.
"Together with my wife Anita, children Jessica, Alexander, Hannah, and James, we hope that this will be the start of a long term relationship with Lidl for many years to come.
"Our aim is to promote Scottish produce as much as we can and, thanks to this deal, we are able to invest £1m in equipment, storage and solar panels."
Lidl said the supply deal further increased its commitment to Scottish produce.
The new Stirfresh products will be stocked in all 92 of its stores north of the border.
Paul McQuade, Head of Buying for Lidl in Scotland, said: "Stirfresh grow great quality, fresh produce on its farm in Angus.
"Scotland will be the first Lidl region in the UK to launch our new Oaklands Ready to Cook prepared vegetables range, which will offer our customers quick, easy and affordable ways to make healthy meal choices.
"We continue to be committed to sourcing as much Scottish produce as possible."