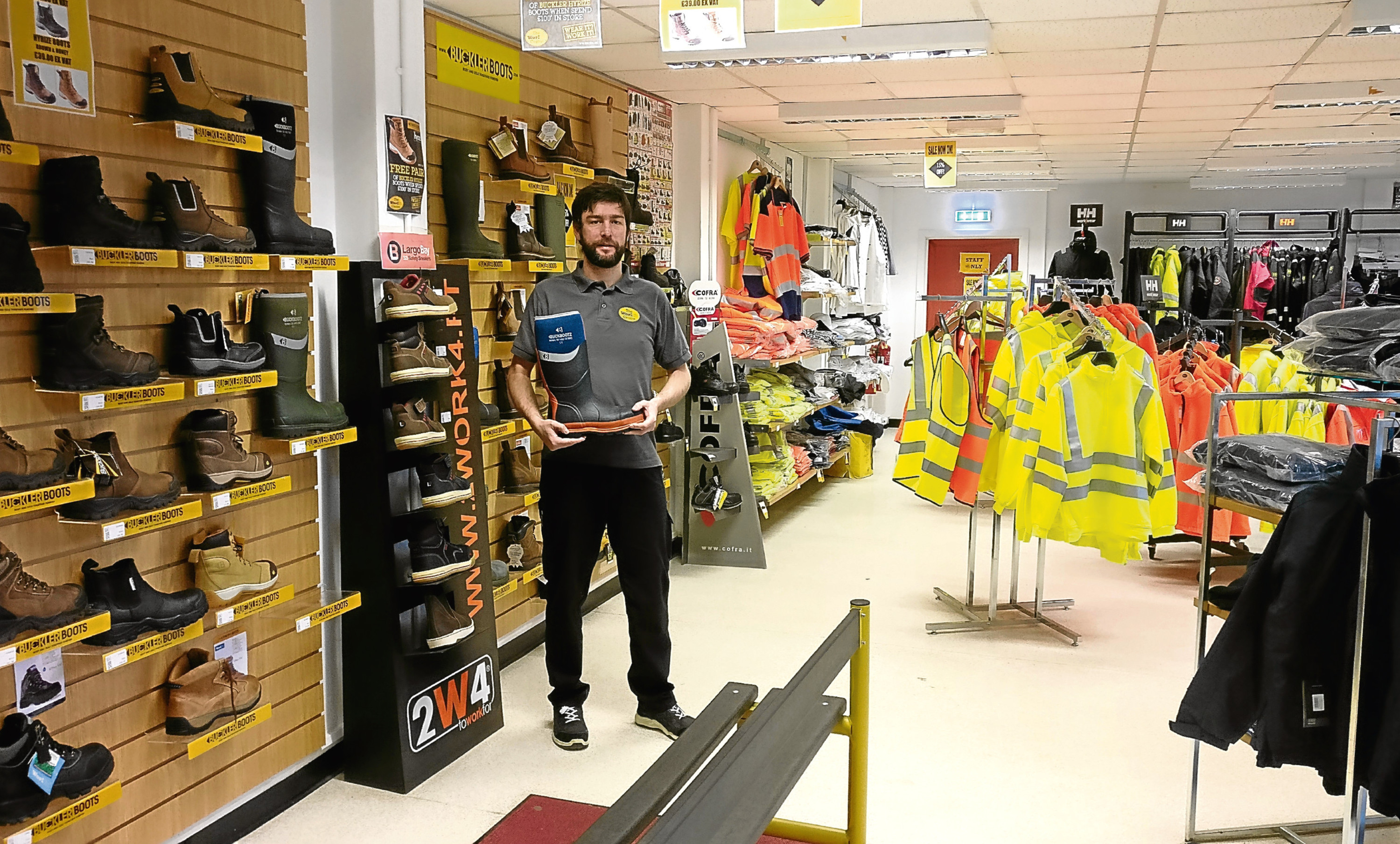 Director Alistair Duncan opened The WorKit Centre in 2010 to create a local 'one stop shop' retail and trade counter centre dedicated to branded work wear, safety footwear and personnel protection equipment, with an in-house logo printing service.
How did you get to where you are today?
Growing a business from scratch takes a lot of hard work, dedication and sacrifice, but to see The WorKit Centre thriving and making a real contribution to the local business and trade community makes it all worthwhile.
Who has helped along the way?
The WorKit Centre would not be where it is had it not been for the support and dedication of my staff who share my vision and passion for the business.
Growing a business often requires support from external sources and being a member of the Federation of Small Businesses has given me access to invaluable advice and other key services.
What was your biggest mistake?
Nothing significant comes to mind but I recognise that mistakes can happen. They are part and parcel of business and provide an opportunity to learn and make things better.
Your greatest achievement?
I have taken great satisfaction in growing The WorKit Centre to where it is today.
Hopes for the future?
I want to continue to raise the profile of The WorKit Centre in the local area ,cementing our position as the only 'one stop shop' around for the supply of branded work wear and safety footwear. Furthermore due to the success of our in house express logo printing, recently we have invested in new equipment and technology to service demand for printed work wear.
Do you want to recruit?
We have just completed a recruitment exercise and I am excited for our new Retail Manager to join the team in early March 2017, whose retail and commercial background will further enhance The WorKit Centre. Currently we are recruiting for a new logo print assistant.
What is the hardest thing about running your own business?
Due to the nature of this business it is a very hands on and time management often leads to late nights and weekend work which sometimes puts pressure on my family and social life.
Any advice to wannabe entrepreneurs?
It is important before starting the business you know the market inside out as well as the products/services being offered.
Be prepared for hard knocks, hard work and situations where sacrifices may need to be made. But at the end of the day enjoy the ride and have fun!