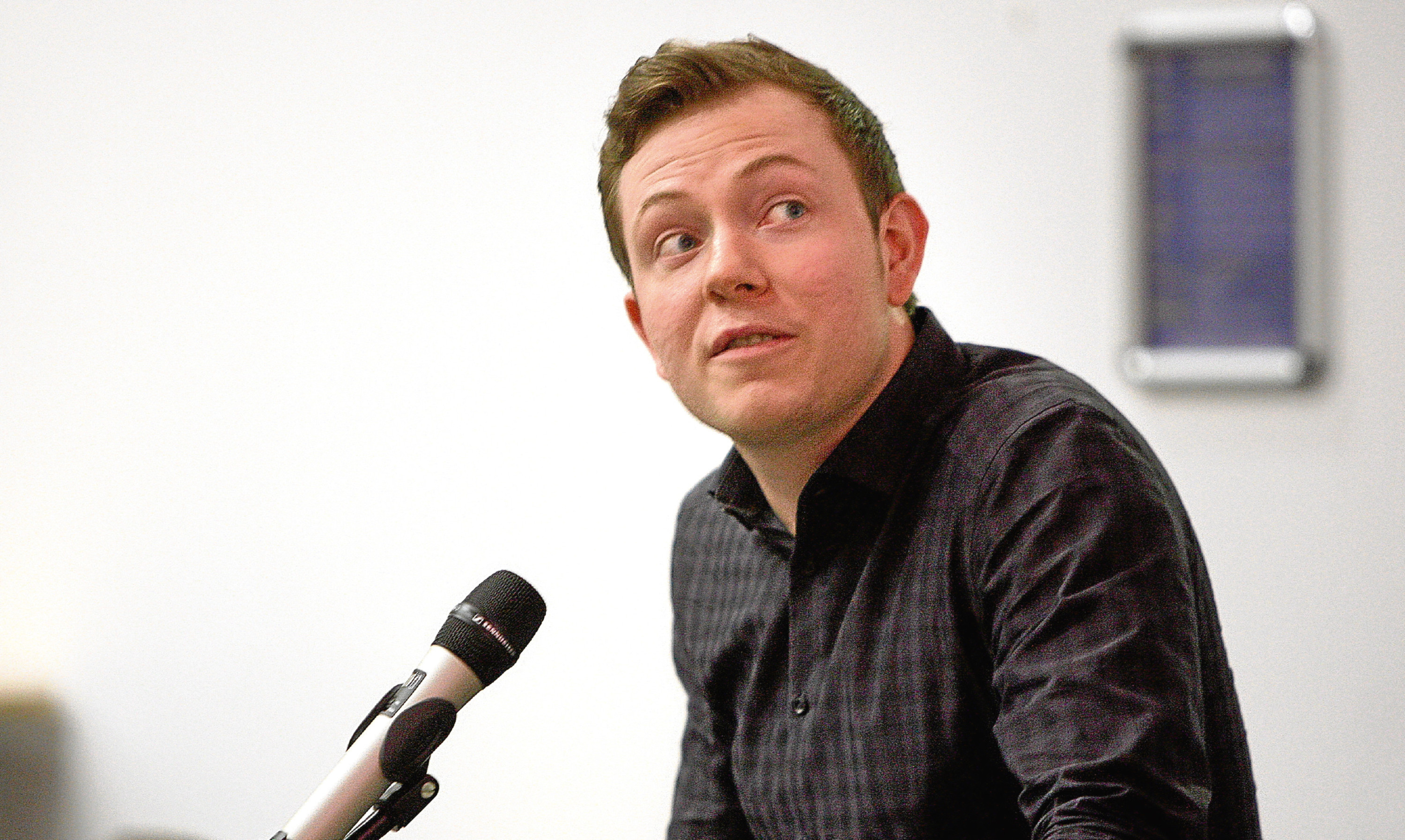 The Scottish Retail Consortium has called for urgent rates reform as a leading tech entrepreneur said the sector was in the eye of a "perfect storm."
Mallzee fashion app founder Cally Russell said his firm's own data and soundings from industry had left him convinced that 2017 was going to be one of the hardest years for 20 years.
He said pressure on all three key industry overheads – products, staffing and store costs – were conspiring to create a toxic environment for retailers.
The award winning Dundee University graduate – named in the prestigious Forbes 30 under 30 list of upcoming entrepreneurs – said it was a dangerous time for retail.
"Normally when something goes wrong in a sector it's been driven by one variable," Mr Russell said.
"In retail right now all three cost variables are increasing at a time when consumer spending is reducing.
"Undoubtedly a dangerous combination. Actually, it's a lethal combination if not tackled correctly."
Mr Russell said the retail sector had to "think smarter" and stop trying to solve "digital problems with analogue solutions."
He said: "With margin being slashed we need to think about the products that we sell, who we sell to and for how much.
"To do this there needs to be a mindset change.
"We need to stop seeing discounting as the only saviour when times are hard and instead start optimising what we've got a lot more efficiently, or even better start ensuring the product we do stock is fitted to our target demographic.
"Only by taking these steps will we be able to protect ourselves from the storm approaching."
Scottish Retail Consortium head of policy, Ewan MacDonald-Russell, said the sector faced formidable challenges.
"Our retail sales figures show sales fell again in February, and with inflation rising and higher council taxes from next month there is no doubt this will put a strain on the disposable incomes of Scottish consumers," he said.
"However, retailers are also faced with the fall in the value of Sterling and increasing costs from business rates and the Apprenticeship Levy.
"That is a bitter cocktail of cost increases for hard pressed high streets.
"The Scottish Government's decision to not raise income tax rates looks more prescient every month.
"However, there is more they can do by reforming rates, restoring the level playing field on the large rates supplement, and supporting investment which would help cushion these challenges for retailers."