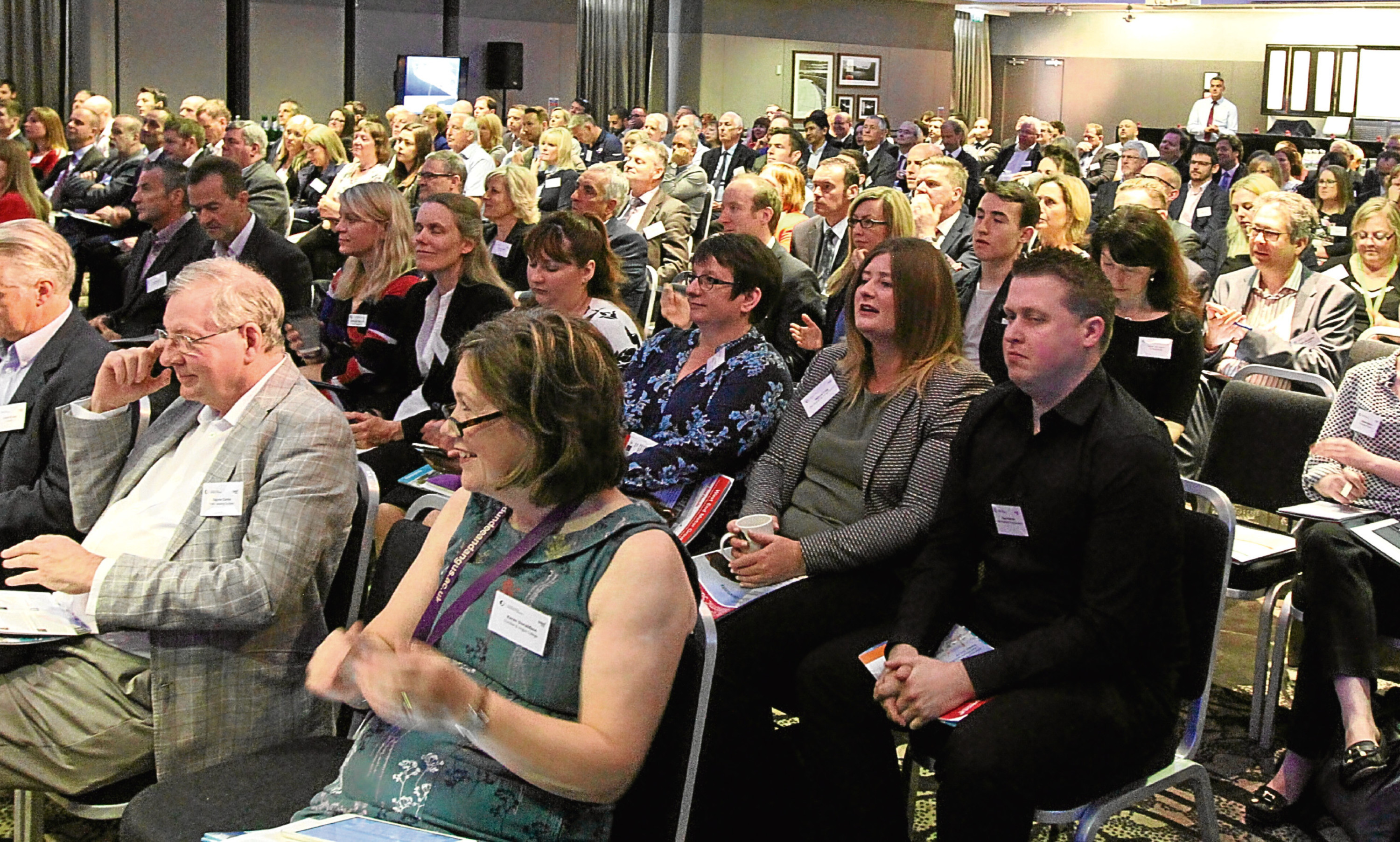 A week on and the shockwaves from the multiple job losses announced by Lloyds in Tayside and Fife continue to reverberate.
The banking giant, so recently released from the choking yoke of being part publicly-owned following a bail-out at the height of the financial crisis, has left hundreds of working families across the region facing an uncertain future as it moves to further restructure its operations. There are winners and losers here. Lloyds' Dundee, Rosyth and Livingston sites are among the latter, with their call handling functions now set to close.
The sprawling Pitreavie site at Dunfermline is the main winner.
It will take in hundreds of new recruits in the coming months as it becomes the bank's most important Scottish contact centre site.
But, again, there is a heavy price to pay with 400 mid-level operational roles transitioning out of Fife to other Lloyds' group sites elsewhere, including in England.
Making changes, even ones as significant as these, is entirely within the purview of Lloyds management.
It is, after all, exactly why they are paid so handsomely.
But I often wonder in these situations whether the human cost of decisions taken around a board table many miles from Dundee or Dunfermline are taken into account.
What often goes unseen in these situations is the hurt and anguish felt by staff who, through no fault of their own, find themselves in limbo.
I trust Lloyds will do the right thing and provide colleagues on both sides of the Tay with the answers they seek and, where redundancy is inevitable, a financial package to go that reflects both loyal service and the huge disruption they are facing at this time.
Meantime, efforts locally must be focused on helping staff who are losing their jobs find new roles.
In Dundee, hopefully Tesco's announcement of 250 new roles at its hub contact centre on the Kingsway will help soften the blow for staff at Lloyds' soon-to-be ghost site at West Marketgait.
With the new Queensferry corridor about to open up, the economy of Fife is increasingly vibrant and, again, there should be opportunities for talent retention or retraining in the region.
In difficult times, the need to come together as a coherent regional economic unit is more pertinent than ever – we must fight one another's corner.
Dundee's Economic Summit last week showed the will was there to bring about lasting change.
The key now is for our business community and fledgling political administrations to find the way to do it.
ghuband@thecourier.co.uk