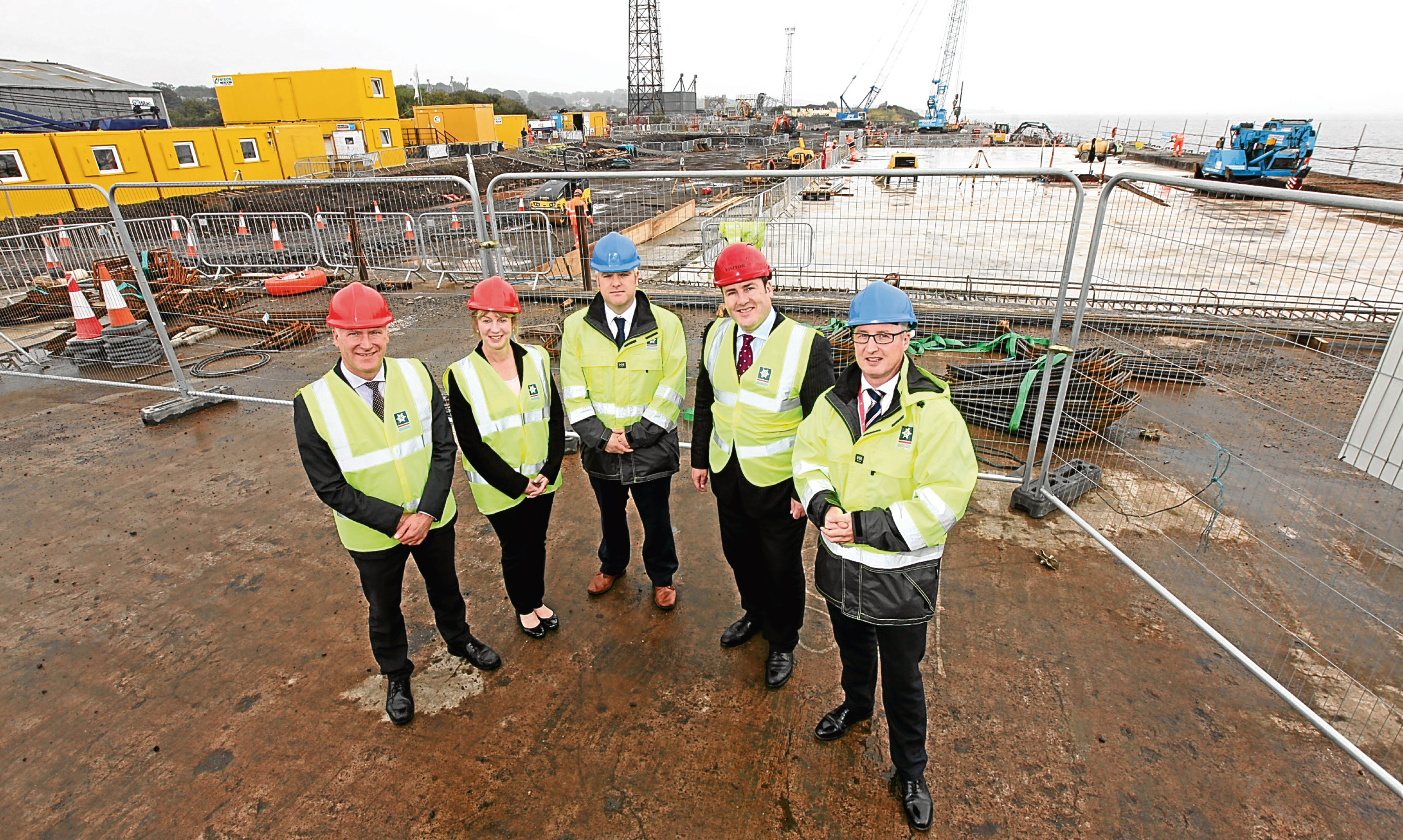 A new £10 million heavy lift dock will allow the Port of Dundee to grab its share of the multi-billion-pound decommissioning market.
Energy Minister Paul Wheelhouse was given a tour of the site yesterday and said he was confident that Forth Ports' investment in upgrading Princes Charles Wharf will provide a pay off for the city.
"The investment will deliver important infrastructure improvements, allowing Dundee to seize its share of the major economic opportunities which both decommissioning and offshore wind projects represent for Scotland," Mr Wheelhouse said.
"We have had significant success in the decommissioning market, particularly in well plugging and abandonment, and port investment such as at Dundee positions Scotland well to maximise opportunities in disposal of the topside infrastructure.
"None of this would be possible without the area's highly skilled and experienced workforce and, of course, there are valuable opportunities to create many more jobs too."
The Scottish Government expects the decom market to create some £17bn of work by 2025.
Some of that spend is already committed but there are hundreds of assets in the North Sea that will ultimately have to be removed and recycled, raising opportunities for Dundee and other east coast ports.
Forth Ports also want to bring work to the city from the proposed multi-billion Inch Cape, Seagreen and Neart Na Goithe wind arrays to the city.
They collectively represent around £10bn of investment but development is stymied by a long-running court challenge by national bird protection charity RSPB Scotland.
Forth Ports chief operating officer Stuart Wallace said: "Dundee is optimally placed to accommodate a significant share of North Sea decommissioning work and offshore wind projects due to its proximity to the North Sea, rail and road links, port facilities, its on-site supply chain and the city's skilled workforce."
business@thecourier.co.uk