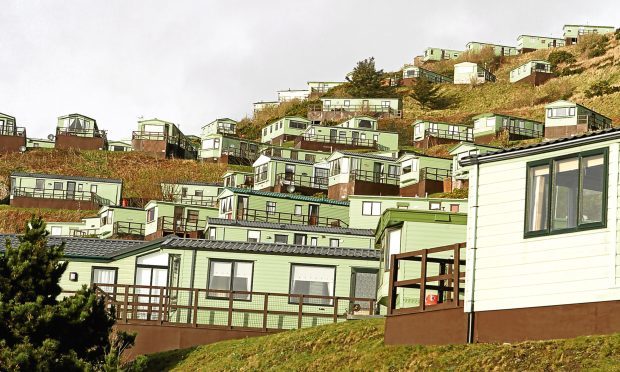 A Fife leisure park operator has said a "post-Brexit boom" had helped increase occupancy levels this year.
Pettycur Bay Holiday Park Limited's revenues reached £5.1 million to the year ending February 28 with a pre-tax profit of £1.1m.
The business rents and sells caravans from its base at Kinghorn on the south coast of Fife.
It also operates the Bay Hotel as well as leisure, bar, shop and restaurant facilities.
Pettycur produced its first ever television advert this year and also carried out a £150,000 refurbishment of its main function and conference suite.
Tommy Wallace, one of the family owners, said: "The park and hotel both enjoyed a higher level of occupancy this year.
"It's partly due to the widely publicised post-Brexit boom boosting our sector, with house prices rising last year and sterling falling.
"It appears that people are looking to put their money into holiday properties, especially in a proven location such as we have here.
"We have once again invested in the business, such as our new TV advertising campaign, which was a significant commitment, and ongoing refurbishments in the main complex and around the parks."
Pettycur Bay's annual caravan show takes place every Spring to provide a showcase to those looking to buy a new holiday home.
Mr Wallace continued: "We have held this event through all sorts of economic conditions but this year we saw greater interest than normal in the holiday homes."
The company is planning a refurbishment of the restaurant and lounge bar, which boasts views over the Firth of Forth to Edinburgh, at the start of next year.
The on-site swimming pool has also been recently refurbished.
Mr Wallace said he felt it was important to continue to invest in the holiday park's facilities.
"It's very rewarding to have built up such strong customer loyalty across the business," he added.
"I think if you offer a quality product in this sector you will achieve strong loyalty.
"Expenditure at Scottish parks is a big driver in the economy too.
"This summer was a good one for us, and we are very grateful but never complacent.
"It's taken over three decades of hard work building up this business."
Last year the business employed an average of 63 staff.