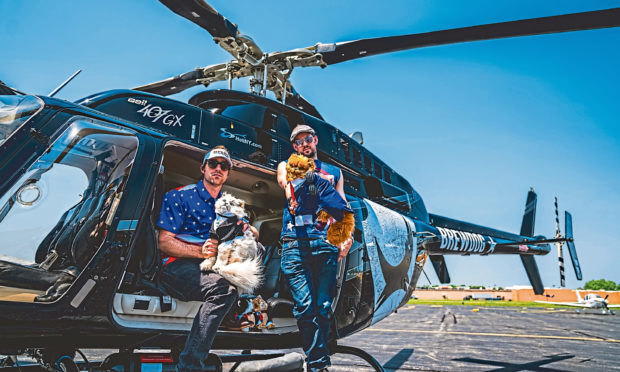 A major Dundee website development firm is playing a key role in the 'global domination' plans of Scottish craft beer giant BrewDog.
City Quay-based mtc has been working on digital solutions for the Ellon producer for the past four years.
The group was initially engaged to redesign BrewDog's website but its involvement with the firm has grown significantly.
Most recently mtc has helped underpin BrewDog's extraordinary growth by providing the technical platform for its hugely successful Equity for Punks crowdfunding campaigns.
The group has raised tens of millions of pounds through the non-traditional funding route and mtc was again on board for last week's launch of BrewDog's latest $10m campaign, Equity for Punks USA.
"We have done the last couple of Equity for Punk rounds," mtc director David Rankine said.
"The last big round was for £20m but we have also done their main website and their e-commerce shop over the last couple of years.
"It all came through a craft beer enthusiast in the office, project director Alex McDonald, who has taken that side of the business forward.
"BrewDog was our first client in the beer sector and it has grown from there."
Mr McDonald said the fast-pace of growth at BrewDog meant companies working with them had to overcome technical challenges without delay.
mtc designed, implemented and hosted the entire digital platform for Equity for Punks V and ported it for use in the current American campaign.
Mr McDonald said the move was not straightforward as the system had to be compliant with the different laws and regulations in place in the US before it could launch.
"They didn't want off the shelf," Mr McDonald said.
"The solution fully integrates into their own systems and they have full control of all of the marketing, indicators and trends."
mtc became a limited company in 2005 and now has 120 staff across its Dundee and Edinburgh offices.
Aside from BrewDog, high profile clients include V&A Dundee, Dundee United, Hearts and Umbro.