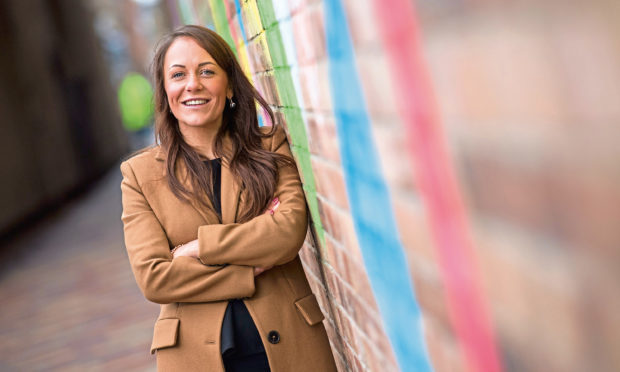 Dundee and Angus Chamber of Commerce, Business Gateway and Coca Cola's 5by20 have joined forces to create a programme aimed at empowering and encouraging the growth journey of local female business owners.
The six week Ready Set GROW course has been designed for ambitious women across Tayside, with the aim of motivating them to grow and scale their businesses.
It will feature masterclasses, speakers and networking opportunities to give participants the tools and techniques to grow their venture and learn about the business support ecosystem available across the region.
Speakers include Jackie Waring, CEO and founder of Investing Women, and business owners such as Sarah Frame-O'Hare of Strategy Cards.
Caryn Gibson, Accelerator manager and growth business adviser team leader at Business Gateway, will host a masterclass.
She said: "The ecosystem of business support that exists throughout the Tayside region is truly special and the Ready Set GROW programme is an exciting addition to the mix.
"Taking a collaborative approach Business Gateway, Dundee and Angus Chamber of Commerce and Coca Cola 5by20 have designed this six week programme with female entrepreneurs at the forefront and the range of masterclasses on offer have been tailored to ensure women gain the belief, confidence and skills to ignite growth."
Susan Godman of Henderson Loggie will also host a masterclass.
The programme, which starts on August 16 at Dundee and Angus Chamber of Commerce, is limited to 20 women and aimed at those who can commit to four weeks of attendance.
Angie Foreman, Coca-Cola 5by20 Programme Director added: "We are delighted to be working in partnership with Dundee and Angus Chamber of Commerce and Business Gateway.
"By bringing together our insights, experience and networks, we have designed a fantastic business programme that will support and inspire women to drive forward their business growth."
Places can be booked through Eventbrite.