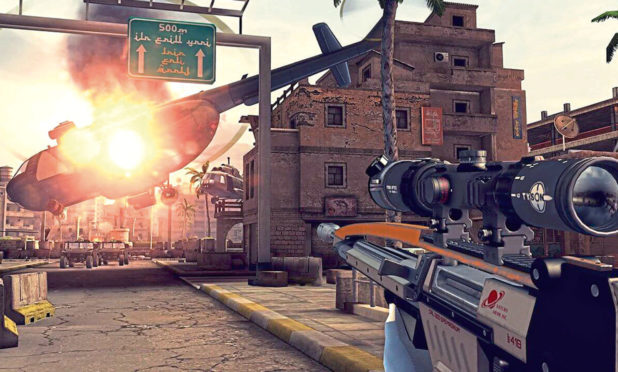 The chief executive of major Dundee gaming studio Outplay Entertainment is hopeful of achieving "hyper growth" next year.
Douglas Hare said significant investments made last year and the first half of 2018 were starting to pay dividends for the firm, which employs more than 150 staff in Dundee.
Newly published company accounts show Outplay's turnover rose 28% to £20 million for the year ending December 31 2017.
However, major investments linked to its purchase of English games studio Eight Pixels Square saw the firm record a pre-tax loss of £437,000.
Outplay, based in Dundee's Vision Building, is known for its free to play mobile games like Crafty Candy, Angry Birds Pop and Alien Creeps aimed at casual gamers.
Derby-based Eight Pixels Square developed a first person shooter game called Sniper Strike: Special Ops, which is targeted at more serious gamers. It launched last November.
Mr Hare said: "Broadening our audience and genre diversification were the rationale for the acquisition and if you're going into that market then you can't put something out of inferior quality.
"Sniper Strike is a statement piece that's setting a benchmark.
"Eight Pixels Square has 42 staff and dedicated almost a year of more or less the entire studio to building that game.
"That's the investment required for a game of that content and quality."
Mr Hare said the investment had paid dividends this year although Outplay had continued to invest heavily in adding to its technical support staff and marketing department.
"We are very happy with the investments and as we go into 2019 it will pay back handsomely," he added.
"We made more heavy investments in the first half of the year but it will be a more profitable year this year. We are hopeful for hyper growth next year."
The company's UK sales of £1.3m were dwarfed by its overseas income of £18.7m.
An analysis of the income streams showed that £13.2m was made by in game purchases, £5.2m from partnership revenue and £1.6m from advertising.
rmclaren@thecourier.co.uk