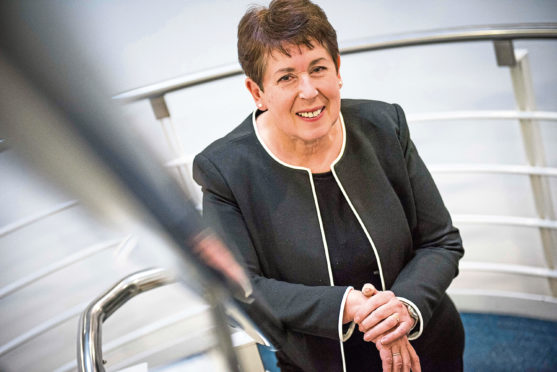 Business leaders have been urged to help support tens of thousands of disengaged Scottish workers get back into the labour market.
Institute of Directors Scotland executive director David Watt said the potential of more than 170,000 Scots was being lost to the economy at what was a tumultuous moment as the UK's Brexit divorce loomed.
Mr Watt said Scotland could not afford to allow such a resource to be wasted and urged business leaders and decision makers to do their best to bring disengaged workers back into the fold.
"My real concern about Brexit is we are actually short of people – it is a massive demographic challenge," Mr Watt said.
"I think business will survive and thrive through Brexit – we will have to and we have done it through other traumas – but we can't grow business without people.
"We have 170,000 people in Scotland who are disconnected with the workforce.
"It is not that they cannot work, it is that they are not working for some reason.
"We cannot affford to have 170,000 people in Scotland not working.
"Businesses need to start addressing that in boardrooms right no – getting people who are left behind engaged.
"We cannot afford to leave them behind any more."
His comments came during a discussion at IoD Scotland's annual conference at Gleneagles.
Panel member and ScotlandIS chief executive Polly Purvis said there was a massive skills shortage within the digital sector that need to be addressed.
Ms Purvis said at least 12,500 digitally skilled workers were required in Scotland each year to keep up with demand from the tech sector alone.
"We produce about half as many people as the industry needs and now the rest of the economy needs those skills as well.
"We definitely believe we could do more at college and university level but there needs to be some tough decisions."
Looking at the wider economic situation, Ms Purvis said
"I think the biggest challenge we face now is how we upskill our workforce.
"It is no longer enough to say you've got this or that qualification, we now need to make sure everybody is kept right up to date and builds on the skills the already have.
" That is really difficult."
ghuband@the courier.co.uk