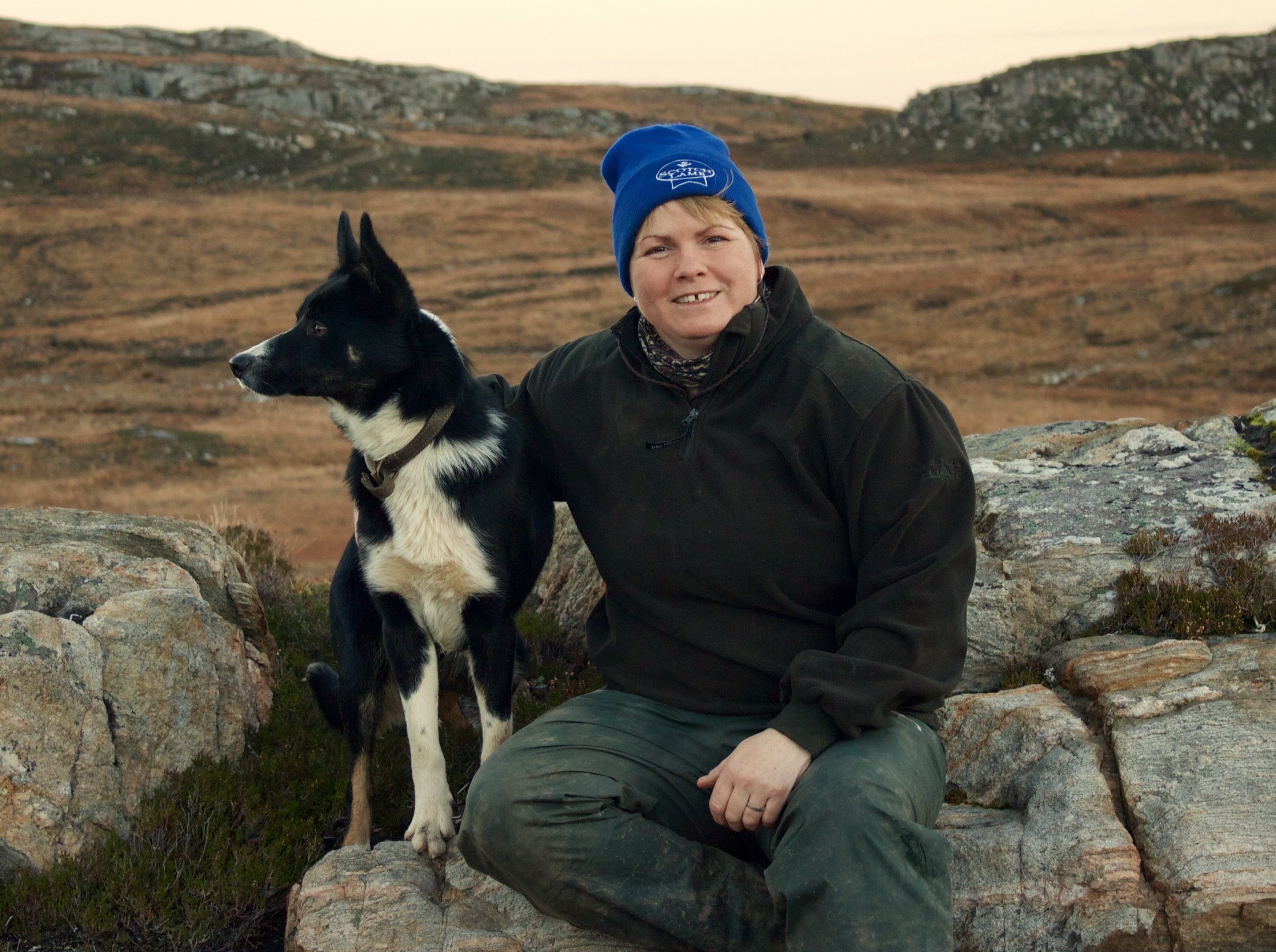 This week is the traditional time for our hill tups to come away from the ewes.  Apart from the recent Storms Barbara and Conor we have enjoyed great weather for our tupping.
The ewes will be left very quiet for the next month, getting a fluke dose at the end of January before scanning in mid February.  We have started with feed blocks out on the hill to help maintain the ewes body condition but  which will  also enable them to utilise the rough grazing that is left.
I recently had the privilege to speak to over 140 diners at a Savour St Andrews dinner while the main course of Scotch Lamb was being served. It was a brilliant meal and I was sitting beside two intriguing  food bloggers. These bloggers have over 65,000 followers on social media, and what they write and say carries weight in the world of fine dining. The whole event brought home to me a complete new appreciation that these food writers and diners have for what we produce.
In my five minute slot I tried to get across the passion, care, dedication and pride farmers have for our livestock. I talked about whole chain traceability and quality assurance standards from farm to fork. Finally I said that in buying Scotch lamb, not only were consumers getting a quality premium product, but they were helping to keep the lights on in many remote glens and fragile communities where much of country's lamb is produced.
In case I was accused of being a freeloader I put a copy of my speech up on to my social media sites. I'm also hopeful it may encourage some more sheep producers to keep banging the drum for their industry.
I will not name or shame publicly, but I have a few farming friends who turn up their noses at the thought of eating lamb.  I have been out to dinner with a couple of them and have deliberately not told them it was a set menu and lamb was to be served.
To their surprise they thoroughly enjoyed the lamb which had been cooked and presented very differently from traditional ways. Our industry has moved on, with tighter specifications being demanded by the abattoirs and this has created a much more consistent product.
For me its the small things that can make the difference and which are fundamental to a change in mindset.
I recently attended our breed society annual meeting where we served an excellent meal of beef and pork. Since we are a sheep society, the only meat that should have been on the menu was lamb. And as for the shiny nylon breed society ties being worn by the men round the table – surely they should be replaced with some classy  new ones made of British wool? Or, better still, North Country Cheviot wool.
In 2017 we need to question and demand more of ourselves before we can expect consumers  to show loyalty to us and our industry. A very happy New Year to you all.