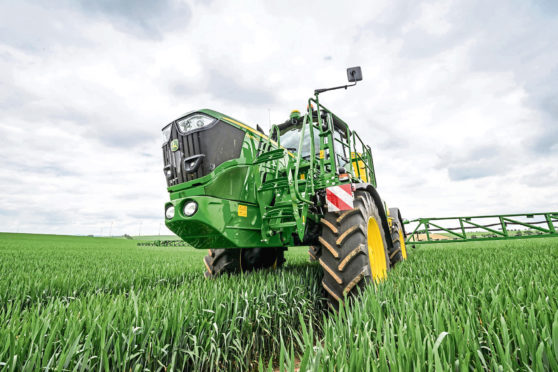 Arable farmers should question economies of scale and whether higher yields translate into more profits, according to David Siddle from Andersons Northern.
Speaking at Scottish Agronomy's conference at the Huntingtower Hotel, near Perth, yesterday, Mr Siddle said the key to profitability was assessing and balancing output potential with crop input costs.
"The biggest costs if you are an arable farmer are labour and machinery," he said.
"When you see good farming businesses, they really have a handle on these costs. There's often little you can do on the price of inputs other than make sure you are using them as efficiently as possible."
He said analysis of average fertiliser and crop protection costs for winter wheat between 2007-08 and 2016-17 showed increases of £79 and £100 per hectare respectively.
Mr Siddle added: "Over that period we have seen little average increase in yields. You must ensure you are getting a return on those inputs you are putting into these crops."
He said more tailored use of inputs would become more important in the future and growers needed to question whether they were applying them at the right time, in the right amount and on the right place.
Mr Siddle also urged growers to question economies of scale and whether, in the long-term, this resulted in lower profitability.
He said increased acreage often came with increased rents, a higher number of vehicle movements, the need for larger machinery and a drive to crop every acre of land, even the poorer quality ground.
"Agronomy as a whole is going to become more important moving forward if you are going to have a profitable business," added Mr Siddle.
"And more yield is better only if the cost of producing it is less that the selling price."