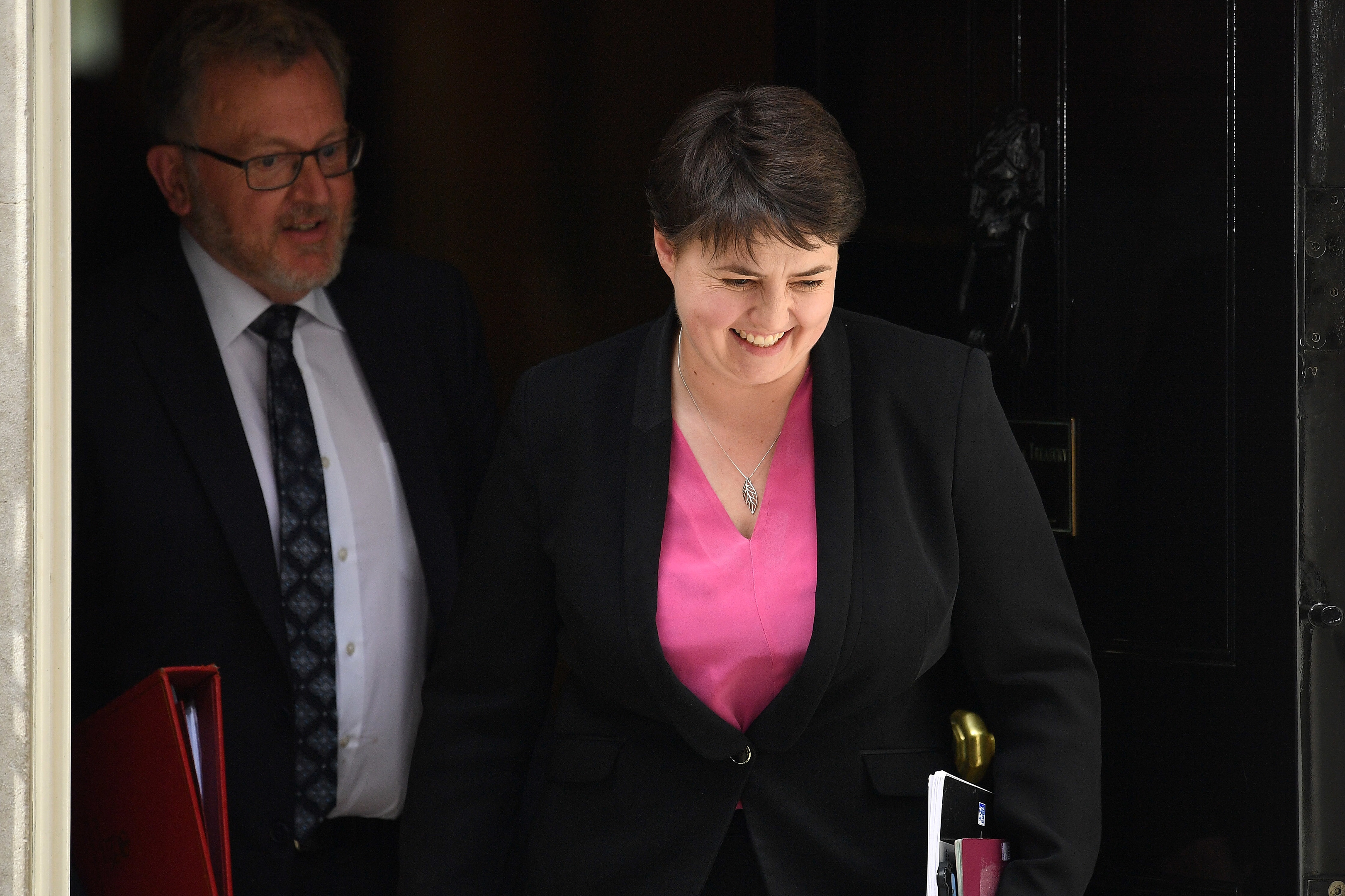 The sight of Ruth Davidson sitting in on Theresa May's first post-election Cabinet on Monday seemed entirely in keeping with the Scottish Tory leader's exalted new status as saviour of the Conservatives.
Though not a member of the Cabinet – at least not yet – she could probably ask for anything right now so long as it is in the Prime Minister's gift, including being part of the Westminster decision-making process.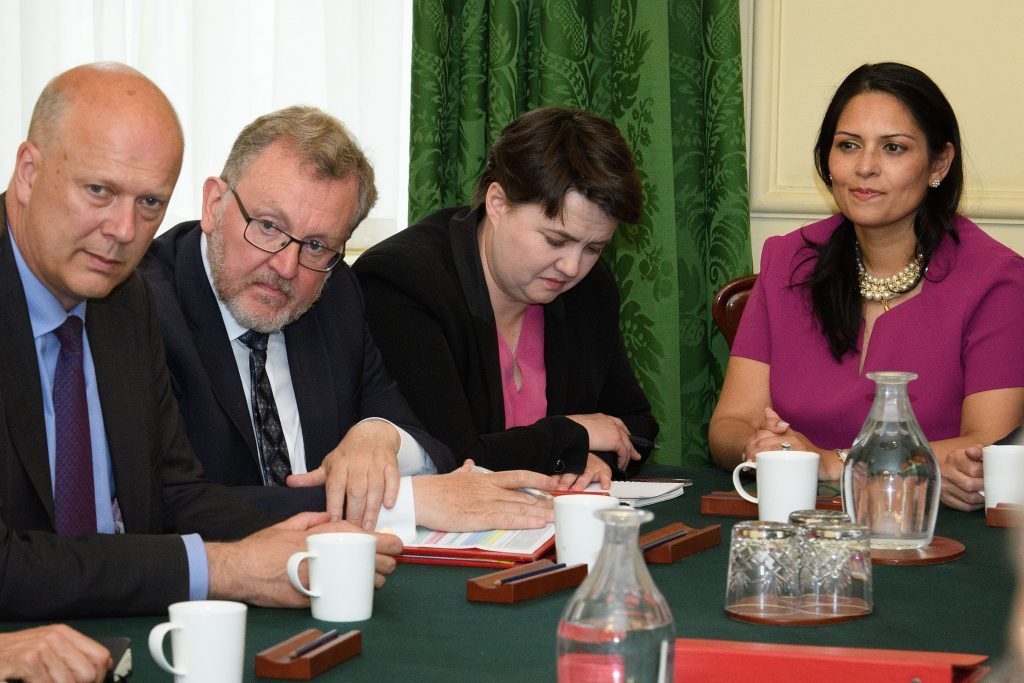 Although Davidson herself was quick to point out that attending Tory Cabinet meetings is her entitlement as leader of the Scottish party, and that she was present at many of David Cameron's, her brisk walk along Downing Street still created a media clamour.
Big reward
There had been speculation at the weekend, some of it silly, she would be found a place in the House of Lords and appointed party chair or Scottish Secretary and was possibly even a PM in waiting.
While things have calmed down a little since then, there is no doubt the party on both sides of the border believes she deserves a sizeable reward for her role in returning May to Number 10.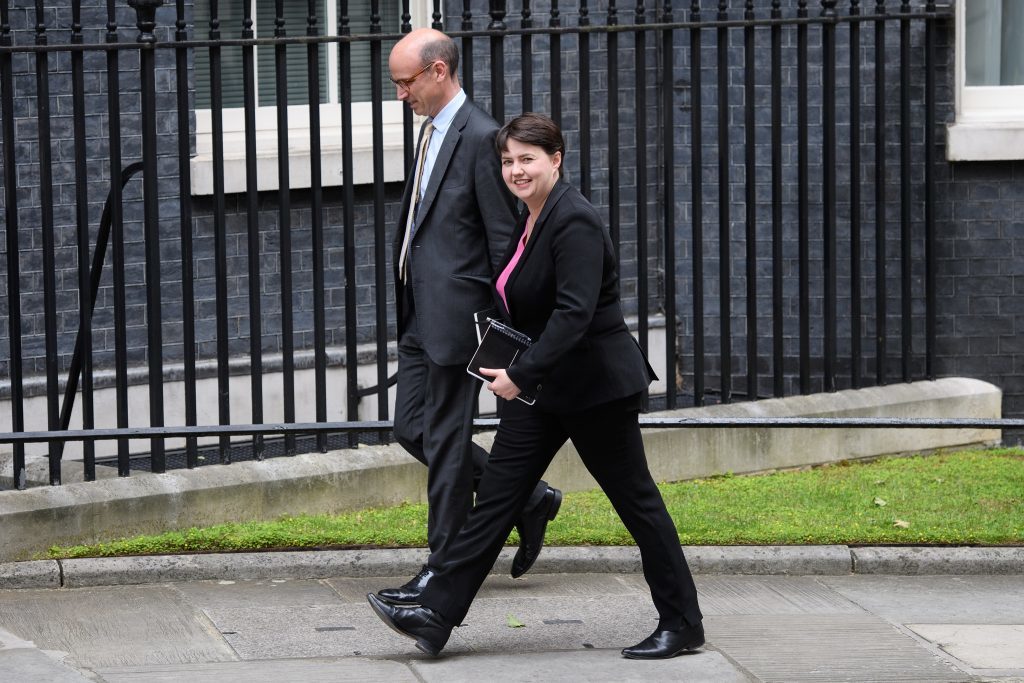 By winning 13 Scottish seats – up 12 on the last general election – and achieving swings of up to 20% against the Scottish nationalists, she was the Conservatives' only bit of good news on election night.
Acknowledging her own triumph, she wrote in a Sunday newspaper: "Had it not been for Conservative gains in Scotland, Jeremy Corbyn could now be Prime Minister."
More to the point, though, for those of us living in Scotland, Nicola Sturgeon would have been pulling the Labour leader's strings.
Corbyn might now be behaving as the winner of the election and has reason to celebrate his unexpected tally of seats, but there is little consolation for Sturgeon.
The polls in Scotland had pointed to a decline in the SNP's popularity and the nationalists themselves accepted holding on to all 56 MPs from 2015 was an impossible task, but the scale of their collapse was as stunning on the night as May's.
Davidson had fought her campaign over a second independence referendum and the electorate responded by voicing its protest against further constitutional upheaval.
Only 37% voted for the nationalists against 61% for unionist parties.
What mandate?
The mandate Sturgeon claimed to hold for a re-run of 2014 was shot down in a hail of Tory glory that wiped out her predecessor as well as the party's leader in the Commons.
For saving Scotland from another divisive ballot and killing off the separatist dream, maybe for a generation this time, we should be forever grateful to Davidson.
But more than that, her electoral success brings Scots real influence in Westminster.
In fact, Davidson's 13 MPs are likely to be much more powerful than the SNP's 56 ever were.
While the nationalists made a lot of noise about standing up for Scotland when they arrived en masse in London two years ago, they achieved nothing.
Their goal, principally to disrupt, made them appear superfluous at Westminster, and they grabbed headlines for all the wrong reasons.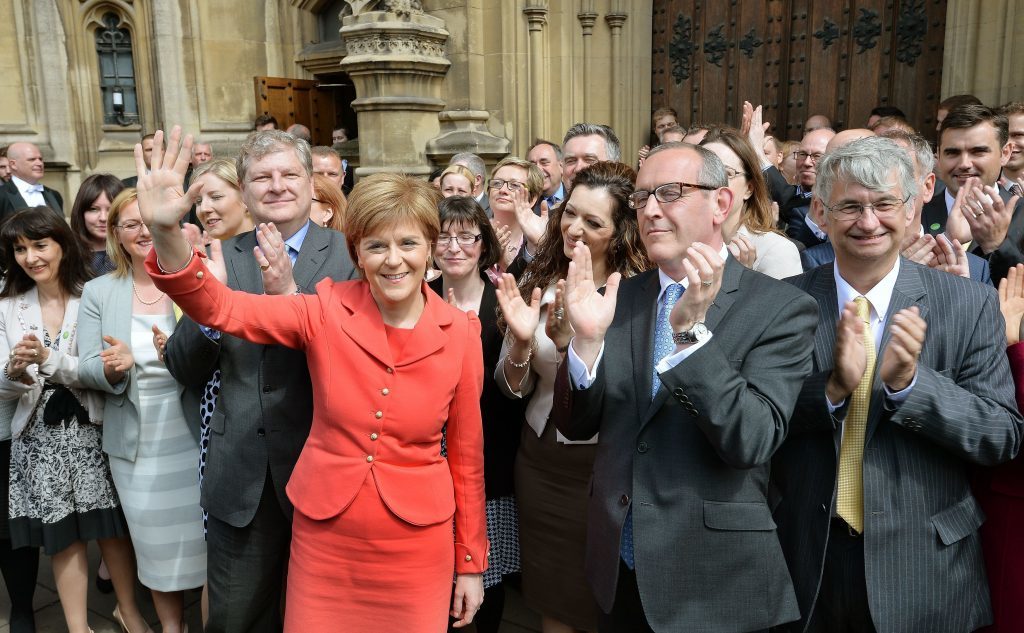 The 13 Scottish Conservatives, however, could change the face of politics, from dictating the terms of any deal with the DUP to softening the PM's hard Brexit.
Davidson has already made plain her distaste for the Ulster reactionaries and sought assurances from May in areas such as same-sex marriages.
A committed Remainer, Davidson has also demanded the economy and free trade be prioritised over immigration in Brexit talks, putting her at odds with the intransigent line taken to date by May and her EU team.
Discipline
The Scottish leader has wasted no time flexing her muscles and May, with her minority government, cannot afford to ignore her.
Of course, these are early days and many of the new Tory contingent lack political experience. Between Davidson and David Mundell, the seasoned minister who has been reappointed as Secretary of State for Scotland, discipline will have to be maintained.
The rookie MPs – the biggest group of Scottish Conservatives in the Commons for 35 years – will only carry clout if they toe their leader's line and act collectively.
But if they do – and if Davidson heeds the counsel of her wisest advisers and doesn't let the hype about "heroes" go to her head – Scotland will be able to call the tune on some of the biggest issues of the day.
Imagine that. For all the nationalist propaganda about fighting Scotland's corner, it could turn out to be a small band of Tories who best protect pro-Europe Scots' interests.
Whatever your views on May's humiliation or Corbyn's resurrection, June 8 2017 will be remembered here as a decisive nail in the independence coffin and a historic victory for the union.