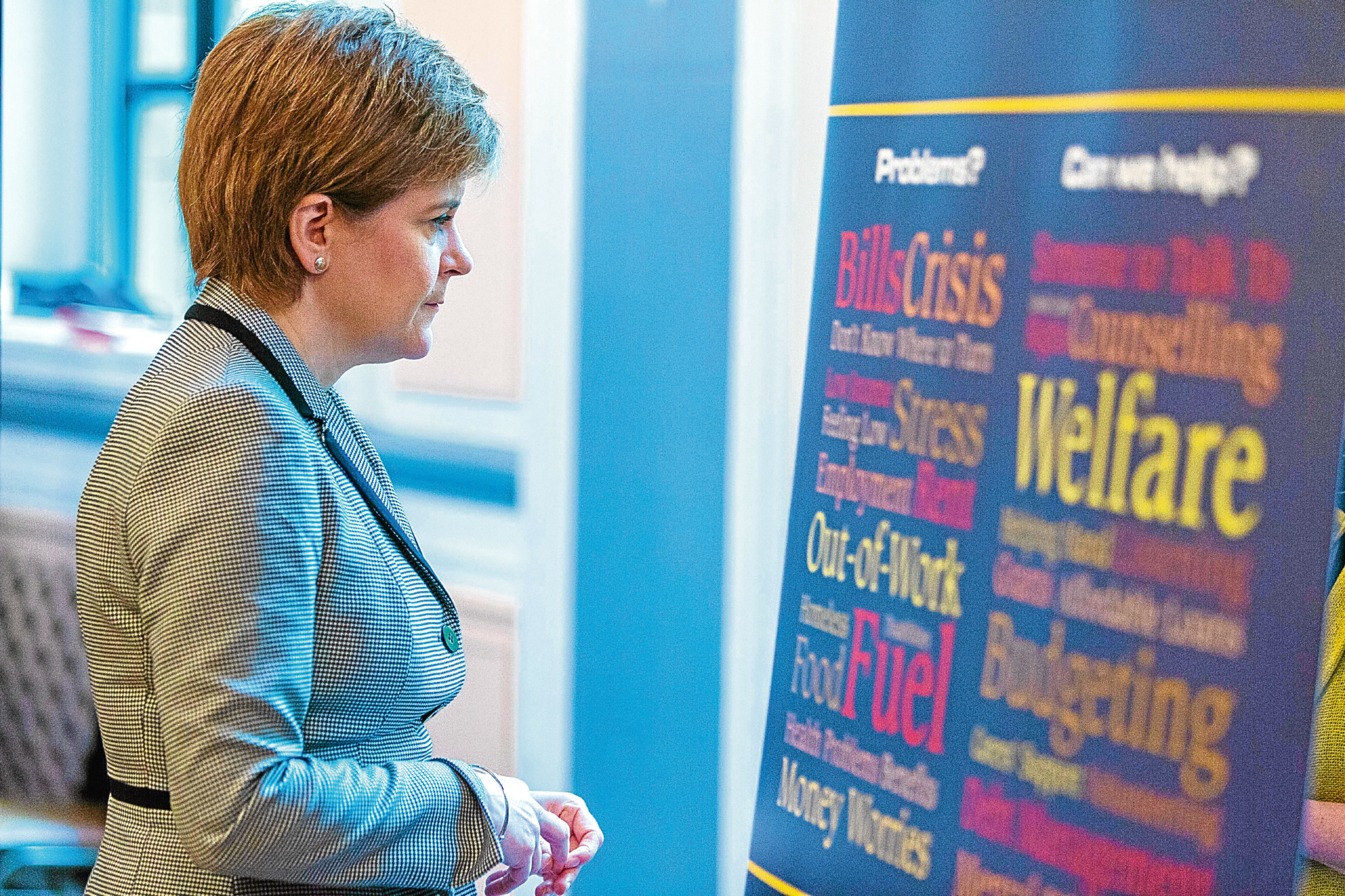 This week marks the third anniversary of the Scottish independence referendum and, on the surface at least, the country still bears the scars of that divisive campaign.
At a nationalist rally in Glasgow over the weekend ugly scenes unfolded when a counter demonstration by a small group of pro-UK supporters was set upon.
In video footage a nationalist can be seen aiming a kick at one of the unionists, while others shout abuse before chasing another man down the street and then tearing his Union flag from his hands.
The incident was reminiscent of Scotland three years ago, when the separatist grass roots took exception to anyone who opposed their mission to break up Britain.
Back then, and later during the 2015 general election, we witnessed the Labour MPs Jim Murphy and Margaret Curran being harassed verbally – physically ,too, in Murphy's case – by out-of-control secessionists.
There were, of course, many less well publicised examples of nationalist intolerance, both online and in broad daylight. Nothing much, if the Glasgow episode is anything to go by, has changed.
But what about higher up the independence echelons, at the peak of the SNP hierarchy? Has political responsibility taught the movement's leaders to accept the democratic defeat of 2014 and rise above the fray?
Although Nicola Sturgeon was forced by her party's disappointing showing in this year's Westminster election – when they lost a third of their seats – to abandon plans for an imminent second referendum, she has continued to put the constitution at the centre of her government agenda.
The public is clearly fed up with this strategy, as demonstrated in May when the combined unionist vote amounted to two thirds of ballots cast.
Resurgent Tories
Opinion polls have since have shown support for separation falling further, despite Brexit, which Ms Sturgeon had hoped would boost separatist sentiment.
Some 250,000 voters who backed the SNP last year say they would no longer do so; on current polling, the party stands to lose its pro-independence majority at Holyrood.
Meanwhile, the detoxified Scottish Tories gained ground on Ms Sturgeon in spring, and the beleaguered, leaderless Labour Party in Scotland appears to be undergoing a Corbyn-related revival. Even the Lib Dems are apparently looking a bit perkier to voters north of the border.
No one can deny that the SNP needs to change tack to survive, let alone thrive, in this altered political state. What they do next affects us all.
It is almost four years until the Scottish parliamentary elections, during which time Scotland must play its part in the UK Brexit negotiations.
Like it or not, we will be represented by the SNP at the top table so we all have a stake in how the party behaves.
So far, it has had one tactic: to use Europe to drive a wedge between Holyrood and Westminster. Sturgeon and her ministers accuse London of planning a power grab when EU policy areas are returned to the UK, even though Theresa May's government insists the opposite is the case and it will devolve yet more powers to Scotland.
The Scottish Secretary, David Mundell, has now urged Ms Sturgeon to scale down her anti-Westminster propaganda so Brexit talks can proceed constructively.
"We are making progress but, up to now, private progress has been overshadowed by public rhetoric," he has said.
Is he suggesting that behind closed doors the SNP delegation is making more of an effort over Brexit than it would like us to believe?
That certainly wouldn't go down well with the party rank and file, who would sooner Scotland got a bad deal from leaving Europe than be seen to compromise over the detail.
But, increasingly, these hardliners do not represent ordinary Scots, who may have been overwhelmingly in the Remain camp but know they will have to live with the consequences of the Brexit talks.
Shift focus
For them, Ms Sturgeon should heed Mr Mundell's advice. Her party conference is in a few weeks and she doesn't have an election on the horizon. She can take a new approach without fear of reprisals.
She said in her recent programme for government that she wanted to concentrate on the day job – that is, running the country. While this would be quite a novelty for a nationalist First Minister, we must all pray she means it because just about every bit of Scotland is in desperate need of governance.
So here is what she must do: announce to the party faithful that while her dream is not dead (they will expect that much from her), she has decided it is in their interests – and in the interests of those other Scots who wish the independence issue would go away – to secure a post-EU package that benefits Scotland.
Therefore she will rule out a second independence referendum, which she can't win, and devote herself to something she can, a better Brexit.