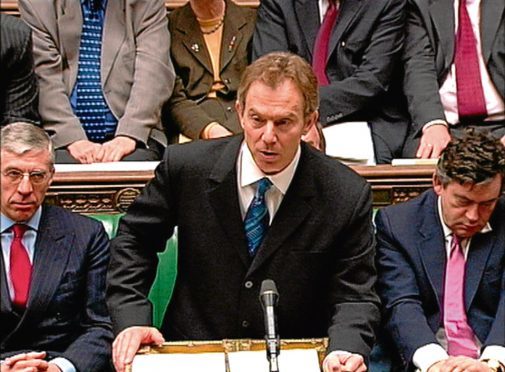 The departure of Britain's social mobility commissioner may not be a cause for national regret but the failure of his commission's goal should be.
Alan Milburn tried to blame Brexit for his decision to quit the post he was given by the Conservative and Lib Dem coalition in 2012, saying Theresa May was too preoccupied with the EU to provide the "necessary bandwidth" to heal social divisions.
And he even blamed the Brexit result on those divisions, claiming that communities which felt left behind voted to leave Europe as a protest. As it turns out, Mr Milburn, health minister in Tony Blair's government, did not have a future in the job, anyway, as his contract expired in July and he would have had to reapply for the position.
Accompanying him out of the door were three other commissioners, including the deputy chairperson, Gillian Shepherd, who was once a Tory education minister.
This is relevant because fixing social mobility in Britain is all about education and Gillian Shepherd was never better placed to do something useful than when she held that portfolio, for three years in John Major's premiership. What she did with that power remains lost in the mists of time for it was not until the Labour landslide in 1997 that a politician began to get to grips with the country's social divide.
His name was Tony Blair, of course, the prime minister who is no longer given credit for anything. But it was Mr Blair, and his education guru, Lord Adonis, who set in motion the radical shake-up of education in England and Wales. It was Mr Blair's obsession with social mobility, and especially the role played by education, that led – eventually and under a different government – to the breaking up of local authority control over schools and the birth of the academy system (in England and Wales).
There are many Britons over the age of 50 who escaped their disadvantaged fate, mixed with the upwardly mobile middle classes and ended up in a social and income bracket far removed from that of their parents.
It was their good fortune to be of the generation that passed through selective schools and on to lives not bound by their neighbourhoods or their class.
The education overhaul of the last 10 years, in England and Wales, has been an attempt to reintroduce that mobility through schooling, and while still at an early stage, there is plenty of evidence that it is working.
In London, in particular, a combination of policies has dramatically improved the performance of schools in deprived boroughs such as Tower Hamlets, Lewisham and Newham. London is the best place in the country now for poor kids to grow up, according to the Social Mobility Commission.
London's success in creating a fairer society is sometimes attributed to its high level of immigrants. But there is no doubt it has benefited from school reforms – the academies programme, Teach First (which deploys the best graduates into the toughest teaching posts) and the London Challenge, another Blair initiative to tackle inequality.
Which brings us to Scotland.
Mr Blair was apparently frustrated by the slow pace of the then Labour First Minister, Jack McConnell, in effecting change in Scottish schools. A former education minister in the first devolved administration, Mr McConnell meant to do something to close the attainment gap in classrooms here, but did nothing. That probably sounds familiar because it is exactly what has happened with each successive Scottish minister entrusted with the education brief.
Most recently, Nicola Sturgeon, First Minister since 2014, has vowed to put education centre stage. After the Programme for International Student Assessment (Pisa) revealed in May that scores for maths, reading and science had all declined in Scotland, she said she would address the issues.
She insists she has a plan, but Scotland has yet to embrace the reforms that have transformed some schools south of the border and given underprivileged youngsters a chance to move up in the world. It may be sacrilege even to suggest it, not least to a Nationalist leader, but why doesn't the SNP government now do what Mr Milburn says England is failing to do: copy what Tony Blair started, and David Cameron sought to continue.
She should appoint her own social mobility commissioner here to bridge the chasm between rich and poor. Who would take on such a task? Well, Alan Milburn is currently out of work.