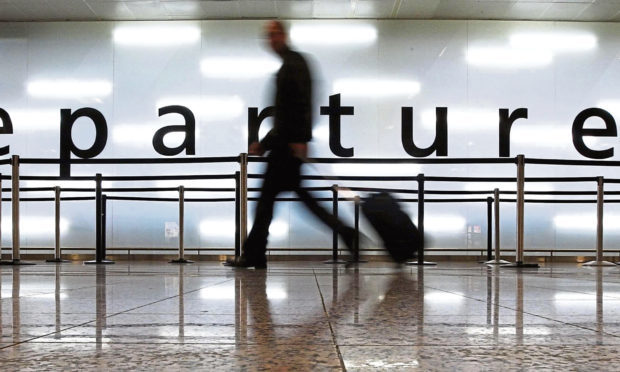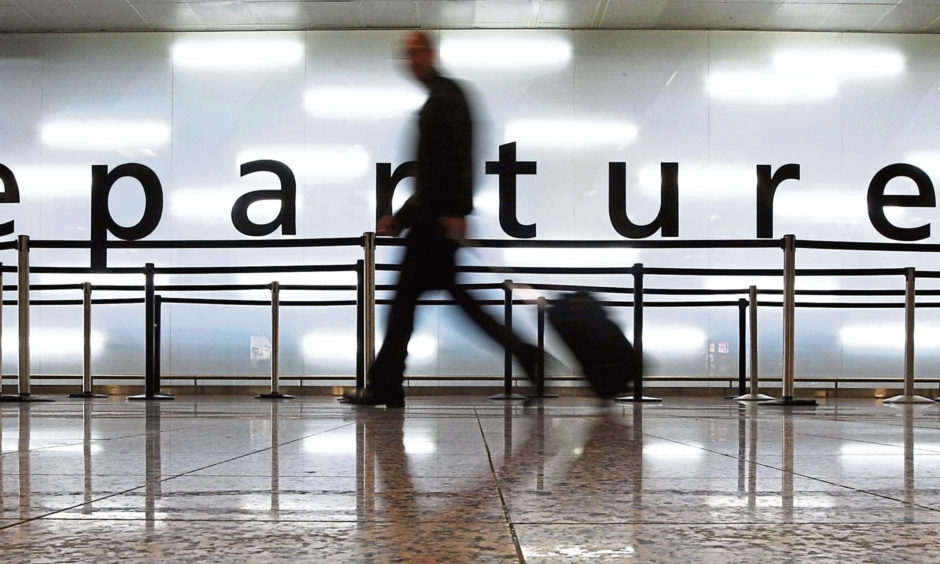 Holiday travel is rarely uneventful, particularly if flights are involved, but this year we thought we'd cracked it, with a strategy to circumvent the most likely mishaps.
From our home in Scotland we have made the long journey to southern France for most of the past 18 years by various combinations of car, ferry and plane.
If we drive, we alone are primarily responsible for any hitches – including "black" traffic jams on the Autoroute du Soleil because there is always the option of other roads and other times – so this has for many summers been the preferred means of transport.
But as the children grow up and the adults get older, the confines of a car over a long distance increasingly test family relations well before the destination is reached.
Last year, therefore, we forked out for four KLM return tickets and arrived relatively unscathed – apart from one daughter's luggage going missing for almost the entire fortnight and an incident during the routine security check that resulted in a stand-off between the other daughter and her father.
Our solution this year seemed foolproof – I would fly with the girls while my husband took the car and all our bags at a leisurely pace.
Everyone was happy – him because he could stop wherever he wanted (de Gaulle's memorial, Dunkirk) and us because our journey would be swift. Except, of course, it wasn't.
In what must be approaching a record even for a budget airline, easyJet delayed our return leg by nine hours.
As the captain (whose fault it was not) explained, first in English, then in his best French, the air conditioning system had broken and, given the canicule, temperatures inside the aircraft were verging on 50C.
This, he said, was uncomfortable not to mention unsafe, and no one disagreed. But then he gave us the bad news: easyJet had no spare planes. We would be flown to Scotland but not for nine hours.
In Terminal 5 at Heathrow you could probably find something to do for about three hours but Lyon, late at night, offers few distractions.
There was plenty of time for contemplation, though, and observation. The resignation of the passengers was striking.
An East Coast train held up for half an hour would prompt more tantrums.
Are budget fliers so accustomed to disruption that the fight has gone out of them?
When one woman asked the ground staff about compensation for her hire car in Edinburgh, she struck a discordant note.
No one seemed to be complaining (unless they were doing it very softly in French) about the night they were missing, the shows and hotel beds they had paid for.
When the one bar shut, people lay down on the hard benches to stake out the next five or six hours. EasyJet, meanwhile, issued a few apologetic texts and 20 euro vouchers.
The airline apparently made a healthy profit of between £550 and £590 million before tax in April, May and June this year, despite air-traffic control strikes across Europe, severe weather such as thunderstorms and the World Cup.
According to a report by the Independent's travel correspondent, Simon Calder, the carrier's income was up 14% to £1.6 billion, although 29 flights a day were cancelled between April and June in 2018 compared to three a day in the same period last year, and fewer planes were on time.
The company can only be doing so well financially in such unfavourable circumstances by cutting corners – as we discovered over the weekend. EasyJet must be squeezing its fleet far too tightly in the money making months if it cannot replace a broken plane in nine hours.
Calder said airlines need not reimburse passengers for cancelled and heavily delayed flights that are caused by industrial action but are obliged to provide accommodation, meals and, if necessary, tickets on rival carriers.
When the airline itself causes the delay, with unfit aircraft, that situation surely changes. But whatever the reason, should carriers, budget or otherwise, be allowed to treat their passengers like freight?
One market analyst said easyJet's performance in the three months to June had been "nothing short of stellar… riding out some pretty nasty turbulence in the sector".
The steep rise in cancellations and the cruelty to customers are presumably regarded as collateral damage in the competitive market place of international aviation.
Of all the airlines, easyJet is probably not even the worst offender – Ryanair, by all accounts, takes some beating – but there must be a tipping point.
I hope the collective passivity of flight EZY6972 has curdled since into justifiable outrage and everyone on that full flight takes easyJet to the cleaners.
Remove speed and convenience, and flying loses its charm. There are other ways to travel.