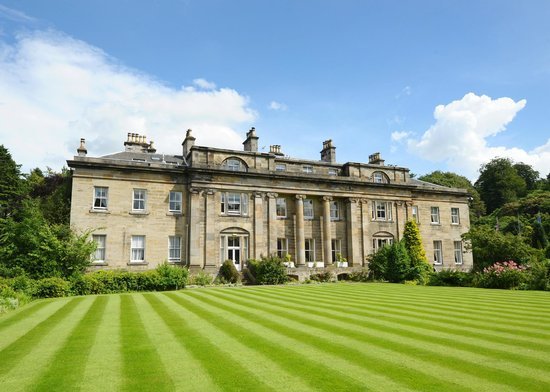 What is it?
One of two restaurants at Balbirnie, a hotel set in beautiful parkland near the Fife town of Markinch. The bistro is located in the lower ground floor in what was once the old kitchens.
First impressions?
As the way to the bistro wasn't signposted the friendly hotel receptionist organised someone to take us there – just as well as it required a journey down by lift as we had the pushchair. However, there were still six steps that we had to lift the buggie down – not ideal and very difficult for anyone requiring disabled access.
What did you have?
The lunch deal offers two courses for £9.95 (three courses for £12.95) so Dad opted for the lamb broth and pumpkin, and parmesan risotto, Mum had the 6oz Scotch beef burger and the little one had chicken goujons with fries and baked beans from the kids' menu at £4.95. Mum chose the sorbet for dessert, and with drinks the total came to just over £30.
Much of a wait?
The soup appeared after about 10 minutes and the rest of the food came once the soup was finished.
How was the food?
The lamb broth seemed to be lacking any actual lamb pieces but was a tasty and filling barley and veg broth. The risotto was absolutely delicious – really cheesy and topped with an artistic crispy frill of parmesan which melted in to teh dish. Pumpkin seeds sprinkled atop finished it off to perfection.  The burger was succulent and good quality and came in a soft brioche roll with beautifully cooked skinny fries. The chicken goujons were homemade from real chicken and rolled in breadcrumbs. The sorbet (a scoop of cassis, and one of black cherry) was melt in the mouth and the ideal end to a great meal.
Good for kids?
The kids' menu has a good selection and highchairs are readily available. Despite the fairy lights twinkling on the ceiling, its subterranean location makes it a little dingy.
Good for the rest of the family? 
The menu is good value, the food great quality and service was excellent. The only downside was the tricky access – not ideal for nappy changing and for the elderly.
Would you go back?
Definitely. It's a great opportunity to have an upmarket meal at a good price.
Score: 4/5
Contact: : Balbirnie House, Balbirnie Park, Markinch, KY7 6NE. T: 01592 610066. W: www.balbirnie.co.uk