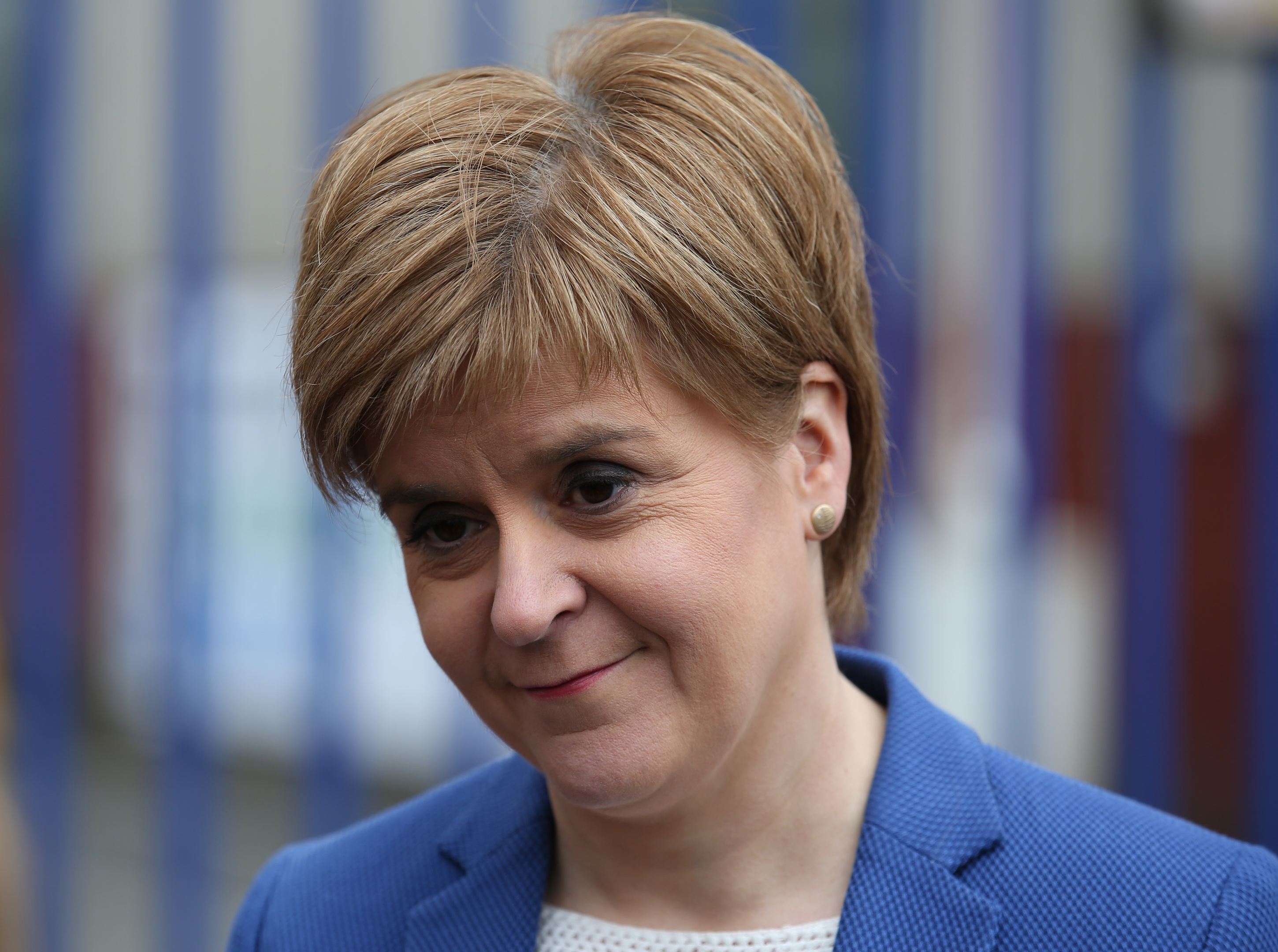 Nicola Sturgeon has pledged to transform Scotland's rural economy, as Scottish Liberal Democrat leader Willie Rennie accused her party of "paying lip service" to the challenges facing island communities.
The SNP leader was campaigning in the East Lothian and Ettrick, Roxburgh and Berwickshire constituencies as she set out "ambitious plans to support jobs and industries".
But Mr Rennie, on the election trail in Orkney, said delays to EU payments for farmers have hit rural communities.
He also highlighted concerns over the cost of travel to the Northern Isles, which some have argued has hampered economic growth.
Ms Sturgeon said a re-elected SNP will provide 100% access to superfast broadband, increase support for industries key to the rural economy, create regional economic forums to boost economic activity, expand the small business bonus scheme, and invest in rural housing fund.
She said: "Creating jobs and boosting the economy is central to our plans for Scotland's future.
"That's why we are setting out ambitious plans to support jobs and industry in rural Scotland – increasing connectivity with our plans for 100% access to superfast broadband, investing in additional support for key industries and making significant investments in rural housing.
"Our new regional economic forums will help rural areas by bringing together private sector businesses with public agencies across the south of Scotland, or the Highlands and islands.
"Our support for better connections by road or rail will make transport easier for rural businesses, for example here in the south of Scotland the SNP has set out plans to investigate extending the Borders Railway and to improve road and rail connections across the region."
Problems with a new IT system brought in by the SNP administration meant many farmers were hit by delays to their Common Agricultural Policy (Cap) payments earlier this year, with some forced to turn to banks to keep their businesses afloat.
Meanwhile, there has been pressure on the Government to act to reduce ferry fares for routes to Orkney and Shetland after subsidies were introduced for the Western Isles.
Mr Rennie said: "Nicola Sturgeon's government has paid lip service to the challenges facing Scotland's island communities for years.
"She expects people in Orkney to back the SNP, despite the farm payments shambles that has been hugely damaging for farmers and crofters, on the vague assurances of future action on ferry fares.
"Liberal Democrats will ensure that families and businesses in the Northern Isles get the help with ferry fares they need and restore the air discount scheme to business travellers who have lost out under the SNP.
"We will compensate farmers who have been hit by extra bank charges as a result of SNP incompetence on farm payments and ensure that every home in the isles benefits from high-speed broadband.
"That is the sort of bold action that our island communities deserve."
Elsewhere, John Swinney set out the SNP's support for the fishing industry as he campaigned in Dingwall in the Highlands.
He said: "In government we have supported the viability and profitability of Scotland's fisheries, sustained existing markets and developed new markets by allocating £77 million of support to over 1,200 projects.
"If re-elected we will set a Scottish landings target for all Scottish fishing boats, establish a new entrants' scheme for fishermen and do everything possible to ensure that the Scottish fishing quota is retained in the hands of active Scottish fishermen."
The Lib Dems' UK leader Tim Farron was also in the north of Scotland, campaigning in Inverurie, Aberdeenshire.
He said: "This is the first Scottish election when people are really starting to judge the SNP on their record. And the further you get from the central belt in Scotland, the more you get a sense that people don't believe the SNP cares about rural communities.
"We've seen the terrible way they've handled farm payments. Farmers should have been paid what they are owed months ago. We're now nearly into May and the delays have led to a huge black hole in the rural economy."