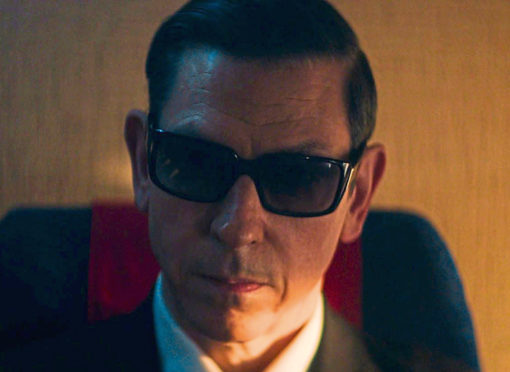 The Hijacker Who Vanished: The Mystery of D.B. Cooper – Monday, BBC Four, 9pm
In November 1971, a man who came to be known as D.B. Cooper hijacked an airplane, demanded a $200,000 ransom, then made a daring escape via parachute. No trace of him was ever found. It is the only unsolved case of air piracy in aviation history. This absorbing Storyville documentary is inevitably inconclusive, we will probably never know who Cooper was and what became of him, but that doesn't really matter. The mystery surrounding him is so strange, it sustains dramatic interest. We meet a woman who claims that her husband confessed to being Cooper on his deathbed, and a couple who insist he had a sex change. Or was he a decorated Vietnam veteran? All of the above?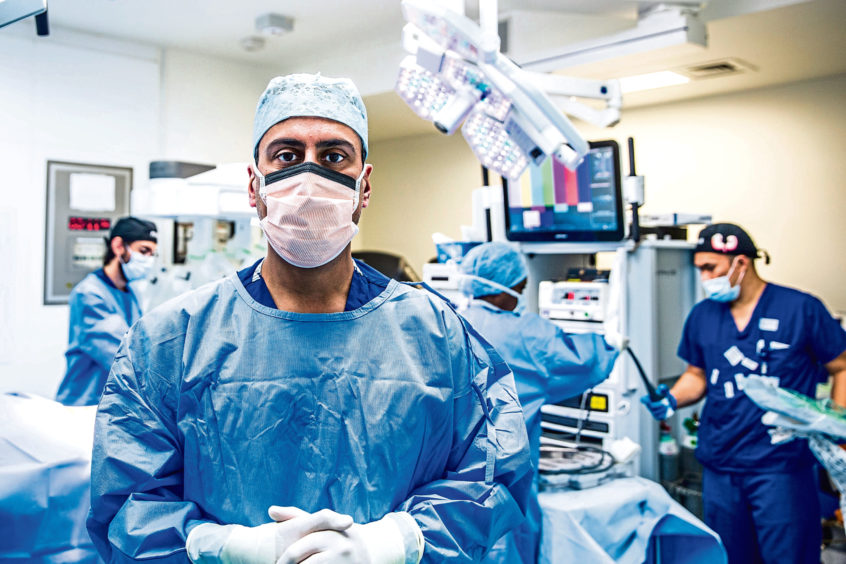 Hospital – Monday, BBC Two, 9pm
As this exemplary series continues, Royal Free London's staff are gradually recovering from the first Covid wave while preparing for the second. Under normal circumstances, their transplant unit deals with 12 cases a month. At the moment, due to massive delays caused by the pandemic, they're dealing with 20. If the unit is forced to close down again, the effects could be catastrophic. The programme spotlights seriously ill patients in urgent need of treatment, as doctors, nurses and consultants struggle to surmount the restrictions placed upon them. The reciprocal healthcare system has saved millions of lives, but Brexit legislation is threatening the influx of vital organs and medication from Europe. Still, at least we won't have any more misshapen bananas.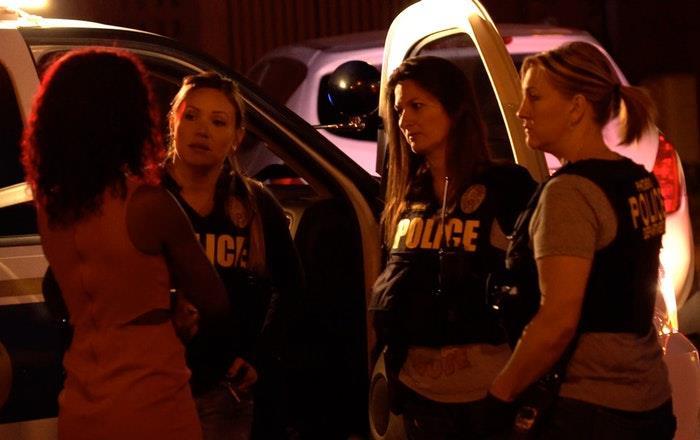 America's Sex Traffic Cops – Monday, Channel 4, 10pm
Filmed over three years, this documentary follows a team of female police officers dedicated to rescuing young victims of sex trafficking. Preview copies weren't available at the time of writing, but it sounds like a heart-wrenching programme. When Nadia, who is selling sex on the streets of Phoenix, Arizona, is first approached by one of the officers, she says she's 19. In truth, she is 15. The officers do everything in their power to turn her life around. Director Jezza Neumann is a sensitive and compassionate filmmaker who has made several unforgettable documentaries about severely disadvantaged children. He's a chronicler of abuse, exploitation and injustice. This report will almost certainly be another laudable example of his work.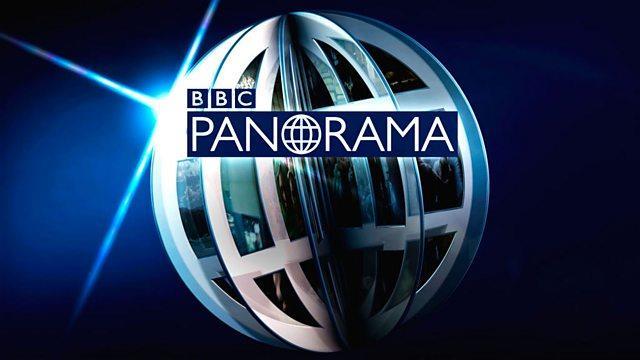 Return from ISIS: A Family's Story – Monday, BBC One, 10:45pm
A few years ago, Samantha Sally, her husband Moussa and their two young children left a comfortable life in America to join ISIS in Syria. Samantha, who is now in prison, has always claimed Moussa tricked her into believing they were moving to Morocco. In this troubling Panorama report, Sally initially comes across as an innocent victim. But the deeper it digs, the murkier it becomes. Sally and her children eventually escaped, but Matthew, now 13, is in therapy to help him deal with the trauma. Brainwashed by his father and seemingly encouraged by his mother, Matthew was used as a propaganda tool. The stark video footage of him assembling a suicide belt – "my new toy" – will haunt you.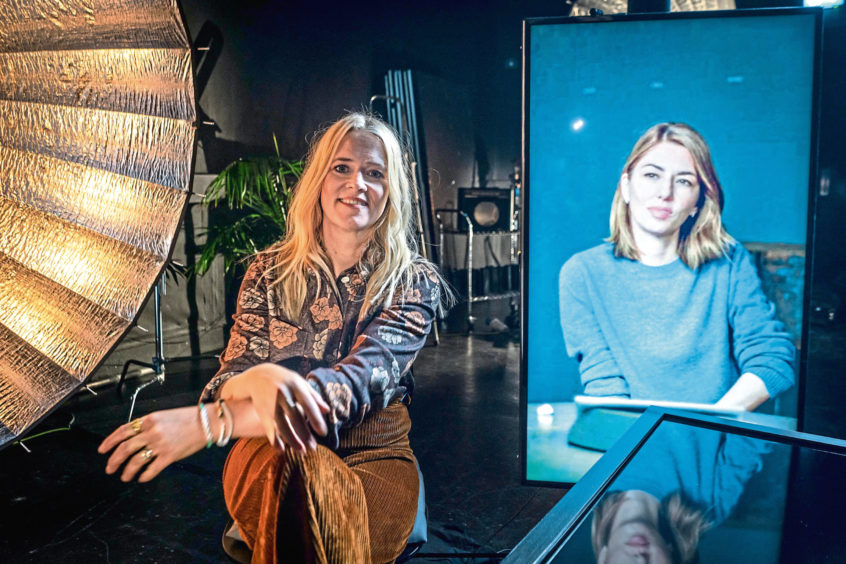 Sofia Coppola: A Life Cinematic – Wednesday, BBC Four, 10pm
This intermittent series of specials in which filmmakers discuss their biggest influences continues with the arthouse writer/director best known for Lost in Translation and The Virgin Suicides. The interlocutor is Edith Bowman, who comes across as more passionate and insightful than her subject. Coppola seems perfectly pleasant, but she doesn't have much to say about the films she's chosen. Her work is often accused of being all style and no substance; it's quite telling that sound design and art direction are the aspects of filmmaking she's most comfortable with during this semi-informal interview. Excellent choices, though. Films under mild review include Brief Encounter (see below), Do the Right Thing, Fish Tank and In the Mood for Love.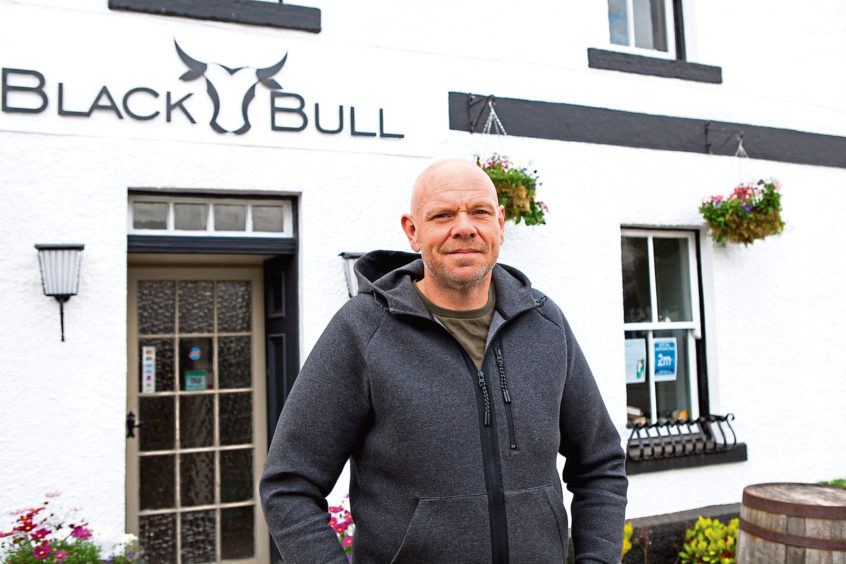 Saving Britain's Pubs with Tom Kerridge – Thursday, BBC Two, 8pm
During the final stage of his nationwide mission, Kerridge tackles the disastrous effects of the pandemic on an already ailing industry. During lockdown, he stays in touch with the various landlords he's been assisting since last November. In order to stay afloat, most of them have set up takeaway services for local residents in need. Kerridge has always argued that pubs provide a vital community service, and it's hard to disagree. As always, he's full of sound, friendly advice. When the pubs eventually reopen, he assures their owners that social distancing measures needn't destroy the convivial atmosphere that customers have come to except. With regards to his own pub, he says, "We practice physical distancing, but we're socially close."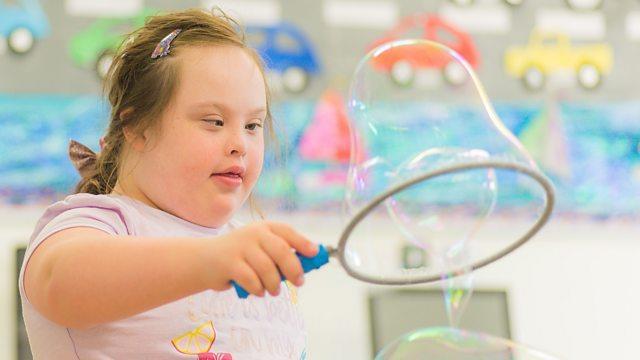 A Special School – Friday, BBC Two, 7pm
In the final episode of this touching series about Britain's biggest school for children with additional learning needs, motorbikin' head teacher Chris Britten – an abundantly lovely man – gets ready for Christmas. We meet the school hairdresser, the home economics teacher and a team of nurses, all of whom exemplify the school's humbling philosophy. This is an environment defined by unconditional love and acceptance, where children are encouraged to discover their self-esteem and a sense of independence. The rock school programme, a free creative outlet, is a perfect example. "It makes me happy," says Rhiannon, who sings in the band. "I just love to let my voice out. It has helped my anxiety, I feel more myself when I'm singing."
FILM of THE WEEK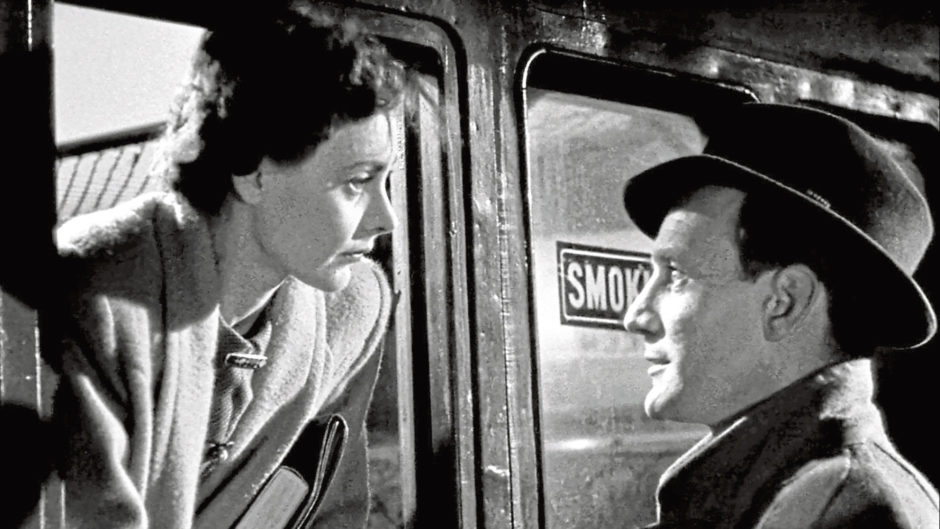 Brief Encounter – Thursday, BBC Four, 8:30pm
A deeply affecting meditation on doomed love, this classic romantic drama is immaculate. Directed by David Lean and co-written by Noel Coward, it stars Trevor Howard and Celia Johnson as strangers who become acquainted during several chance meetings in a railway station waiting room. As their feelings for each other grow, these meetings become prearranged. Unfortunately, they're both married. The lingering impact of Brief Encounter lies in its understatement. There are no melodramatic outbursts, no overt declarations of passion. It's the sad story of two lonely people yearning for a life beyond their grasp. The performances by Howard and Johnson are perfectly judged. Volumes are spoken by their politeness and restraint. I'm sorry, I have something in my eye.
LAST WEEK'S TV
Small Axe – Sunday November 15, BBC One
This excoriating drama from Oscar-winning filmmaker Steve McQueen (12 Years a Slave) told the hitherto shamefully underexposed true story of Frank Crichlow, a West Indian man whose Notting Hill restaurant was repeatedly raided by police in the late 1960s and 1970s. When Crichlow and his friends, including the activist Darcus Howe, mounted a peaceful protest against this racial discrimination, they were met with more police brutality and thrown in jail. The ensuing trial, a black power triumph, exposed the systematic racism coursing through British society. But their victory was fleeting. McQueen's point was clear and powerfully conveyed: racism may be less blatant in this supposedly enlightened age, but it still exists in a more insidious form. A vital, relevant film.
Ronnie's: Ronnie Scott and His World Famous Jazz Club – Sunday November 15, BBC Two
Part celebration, part requiem, this beautiful feature-length documentary about the legendary London jazzman struck several potent chords. Throughout his colourful life, Scott was known to the public as the genial co-owner of Britain's hippest jazz club. He was a self-effacing clown who, for over 30 years, told deliberately bad jokes while playing host to the cream of international jazz talent. But in private he suffered from depression, and lamented the fact that he was, generally speaking, better known as a comedy emcee than as a talented musician in his own right. And yet he never lost his passion for music. No wonder. The film was packed with electrifying live performances, all of them facilitated by the great man himself.