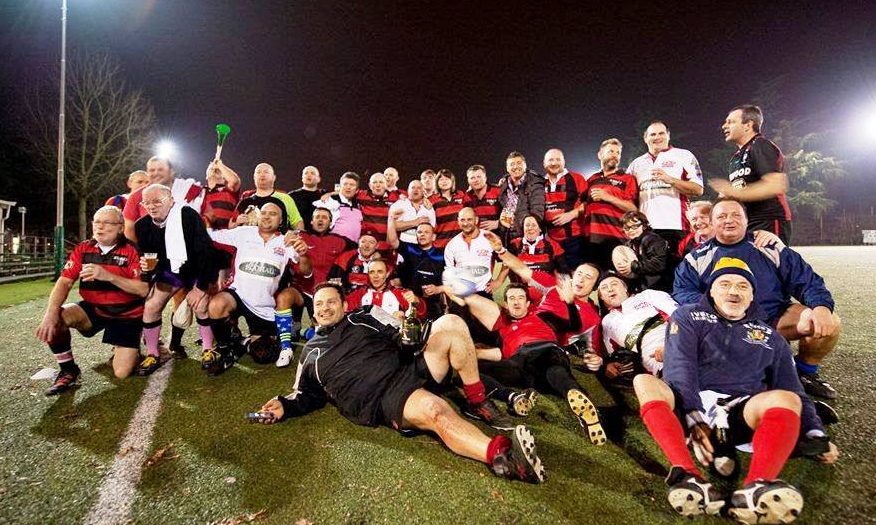 Rugby stars will line up in Forfar on Saturday at Scotland's largest veterans' festival.
Strathmore RFC and Brechin Bruce have teamed up to host the 8th Scottish Golden Oldies Festival.
Both clubs are delighted to be hosting the event which will see players and exiles from across Scotland and from as far afield as Hong Kong and Singapore flock in to support the tournament.
Thirteen teams will take part on the day with over 250 players set to take part at Inchmacoble Park.
There will be a total of 30 games being played in two seven minute halves.
There is sure to be a healthy crowd as well with a barbecue, beer tents, merchandise stalls, raffle and various displays also happening.
Local band Restless Natives will perform when the players wind down at the Strathmore RFC Clubhouse.
Golden Oldies rugby is played according to World Rugby Laws of the game although there are tackling restrictions.
Players aged 35-64 can be held and must immediately pass; players aged 65-74 can be touched and must immediately pass; and purple shorts (75+) cannot be obstructed in any way.
The first Scottish Golden Oldies festival took place at Perthshire RFC in 2009.
All monies raised from the raffle will go back into the junior elements of the club.