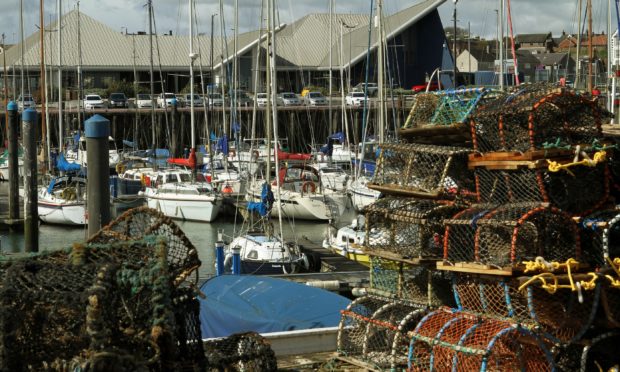 A young lobster thief is finally off the hook after proving to a sheriff his Arbroath harbour theft was a silly teenage slip-up.
Jamie Mitchell and his mother's partner Raymond Johnston found themselves in hot water after stealing live lobsters from cages at the Angus port in October 2014.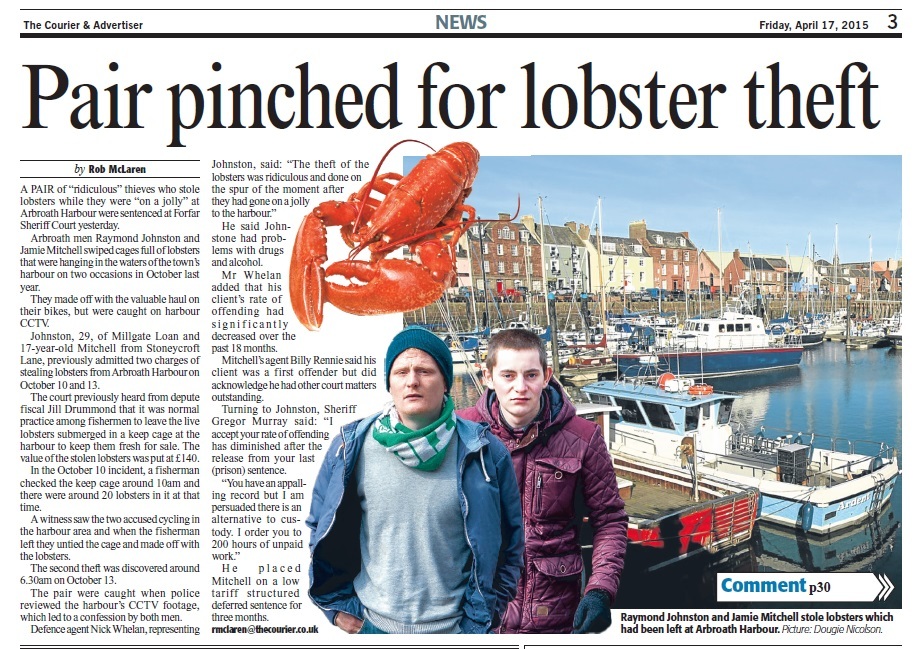 Mitchell was just 17 when he and co-accused Johnston were captured on CCTV as they cycled into the harbour twice within four days to swipe the freshly-caught crustaceans from cages hanging in the water to keep the seafood in prime condition for sale.
Their haul was worth £140 and the pair were blasted by a sheriff after they landed in the dock at Forfar Sheriff Court for what was described as a "ridiculous" theft.
The criminal tale revealed Johnston, 31, of Millgate Loan and Mitchell, 20 from Stoneycroft Lane, both Arbroath had gone "on a jolly" to the marina and then spotted the lobsters there for the taking.
Johnston was labelled the driving influence in the crime and criticised by sentencing sheriff Gregor Murray for an "appalling record", but he escaped another jail term and was ordered to carry out 200 hours of unpaid work when the hapless duo were sentenced last April.
At that time the sheriff noted that Mitchell had virtually no criminal record and expressed the hope that the offence had been an "isolated incident".
Mitchell initially received a three-month low tariff deferred sentence and was then placed on a good behaviour order with the lure of an admonition left dangling in front of him if he stayed out of further trouble.
He was not present when the case called for consideration of an updated social work report.
His solicitor said: "He was given the opportunity to stay out of further trouble and he has done that. He's not here but that is down to a mix-up which is not his fault."
Sheriff Pino Di Emidio commented: "He came back previously and there was no report, but the report is now here and he is not.
"Exceptionally I am going to admonish him (in his absence) and draw a line under this matter.
"He can have the credit for the clear report of good behaviour," said the sheriff.