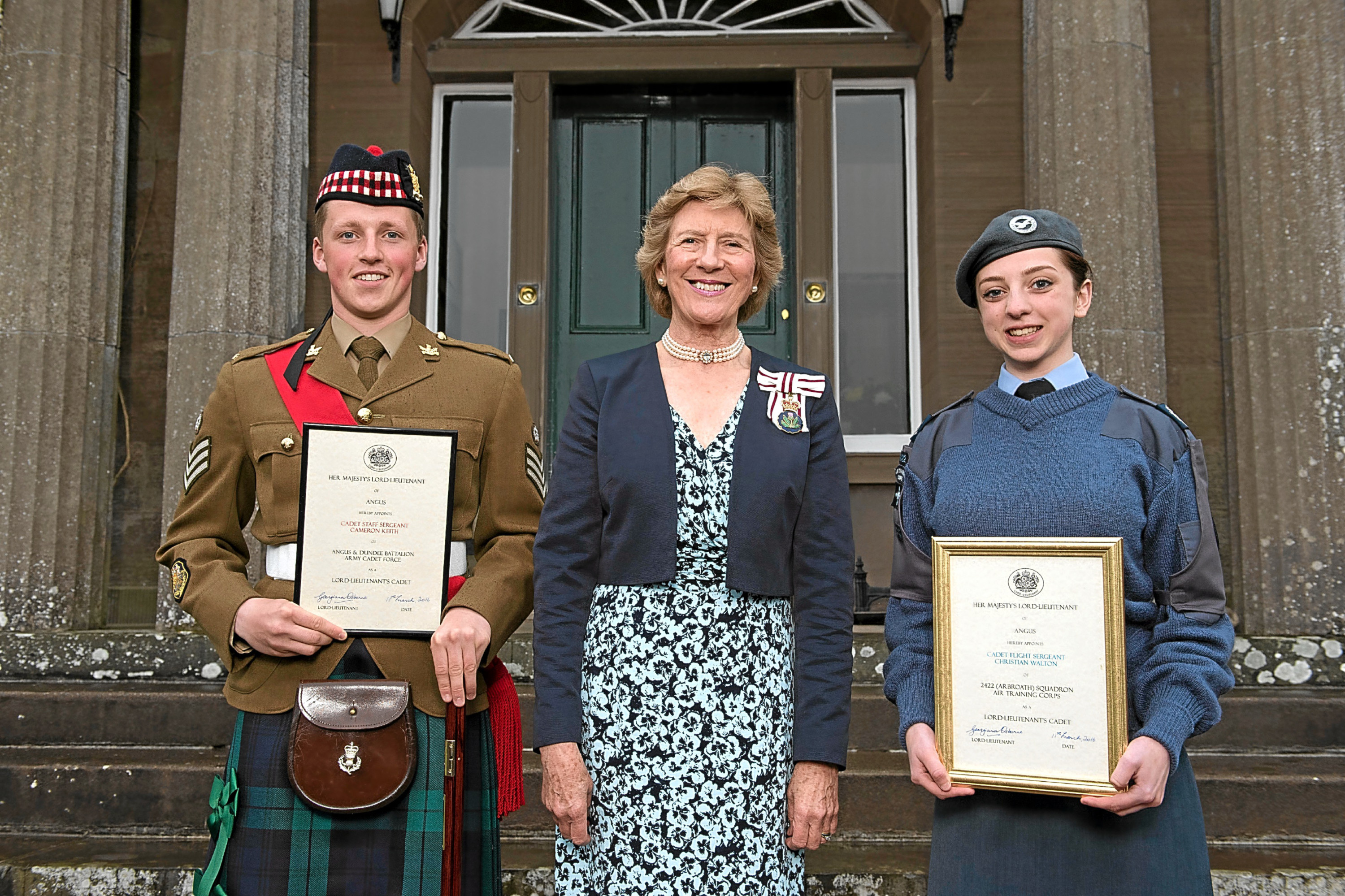 Two youngsters will help carry out Angus Lord Lieutenant Georgiana Osbourne's duties as the Queen's representative in the county.
Staff Sergeant Cameron Keith from Forfar and Flight Sergeant Christian Walton from Arbroath have both been appointed as a Lord Lieutenant's Cadet after being nominated for the role by their commanding officer.
Cameron is a member of Angus and Dundee Battalion Army Cadet Force and Christian is part of the 2422 (Arbroath) Air Cadets.